Council of Europe launches stakeholder consultation on prospective AI regulation
Council of Europe launches stakeholder consultation on prospective AI regulation
Looking to tackle new challenges posed by AI to human rights, democracy, and the rule of law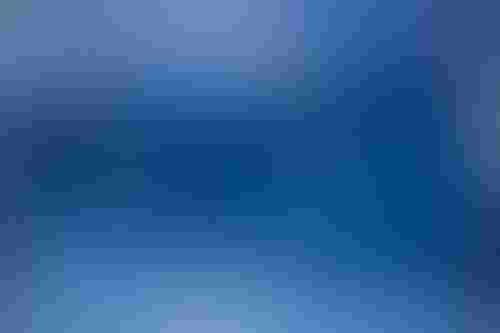 Looking to tackle new challenges posed by AI to human rights, democracy, and the rule of law
The Council of Europe´s committee of experts on artificial intelligence has launched a call for views on a broad range of legal questions related to the development and application of AI.
(The Ad-hoc Committee on Artificial Intelligence (CAHAI) is leading the consultation, which seeks to consult with the industry ahead of any future AI-related legislative framework.
Launched this week (30 March), the consultation runs until 29 April.
AI should 'respect' European values
Last year, CAHAI undertook a feasibility study which examined the "potential elements" of a prospective legal framework covering artificial intelligence in Europe, including new challenges posed by AI to human rights, democracy, and the rule of law.
CAHAI said this latest consultation will help prepare "the main elements of this future legal framework," and inform its choices.
CAHAI is seeking to understand where stakeholders believe safeguards are needed, and what policies are required for AI systems to "be respectful of the Council of Europe's values."
There is little to no regulation on AI in Europe, and given the speed of the industry, any potential regulatory changes could be outdated by the time they're enacted.
In February last year, the European Commission released a white paper that warned that AI systems could be used to intrude citizen's private lives and cause discrimination, as well as for criminal purposes.
The Commission then revealed that it would be publishing its proposals for regulating AI in mid-April this year.
"First of all, we would come up with a definition in a horizontal regulation on what is the concept of artificial intelligence," Roberto Viola, the Director-General of EU's DG Connect agency, recently told EUActiv. "But of course, it covers also machines which have algorithms."
Leading stakeholders are already anticipating legislation covering AI. Alphabet CEO Sundar Pichai said last year that there was no question in his mind that AI needs regulation. "The question is how best to approach this," he suggested in a speech in Brussels last January.
While not regulated specifically, AI-based systems in Europe are already incapable of obtaining patent protection, as the European Patent Office (EPO) rejected two applications last January where an AI system was listed as an inventor. The EPO is independent of the EU and the CoE, and can therefore make its own decisions.
Whatever is decided in the coming months, CAHAI stressed the need to keep any AI debate "broad" and that its consultation should encompass a collection of views from various sources, including governments, businesses, civil societies, and academia.
The responses will be compiled into a report and published following its completion. The report will then be addressed by the CAHAI Legal Frameworks Group as a non-binding support tool.
Keep up with the ever-evolving AI landscape
Unlock exclusive AI content by subscribing to our newsletter!!
You May Also Like
---