COVID-19 drives AI adoption: Capgemini
COVID-19 drives AI adoption: Capgemini
Nearly half of customers find AI-enabled interactions to be trustworthy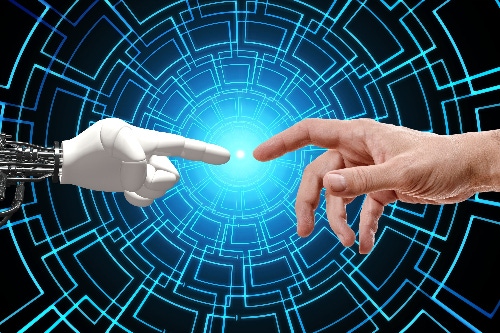 Nearly half of customers find AI-enabled interactions to be trustworthy
The adoption of AI is speeding up due to COVID-19 as customers increasingly seek digital, touch-free connections with organizations, according to Capgemini Research Institute.
Even after lockdowns are lifted, customers around the world say they will continue to use contactless interfaces such as facial recognition, speech recognition, and mobile apps.
Organizations appear to be in sync with customers, with three-quarters of enterprises expecting an increased customer appetite for non-touch interactions post-pandemic.
The study comprised a survey of 5,000 customers across 12 countries (Australia, Brazil, China, France, Germany, India, Italy, Netherlands, Spain, Sweden, the UK, and the US) and 1,000 industry executives across key industry verticals
Trust and value
More than half (54%) of customers said they had daily AI-enabled interactions with organizations through chatbots, digital assistants, facial recognition, or biometric scanners. This is an increase from 21% with daily interactions in 2018.
By country, daily interactions with AI were highest in Sweden (70%), followed by Brazil (64%), the US (60%), Australia (59%), the Netherlands (58%), China (58%), and the UK (57%).
Majority (80%) of organizations surveyed said that they expect to have more than half of their customer interactions enabled by AI in two to three years.
Nearly half (46%) of customers find AI-enabled interactions to be trustworthy, compared to 30% in 2018; 67% said they trusted personalized recommendations provided by AI-based systems.
Among businesses, 72% said they considered customer trust the most important factor for increasing adoption of AI systems.
Enterprises also are letting their customer know they are using AI, with 66% informing customers about the presence of AI, up from 13% in 2018.
More than half (53%) of organizations are deploying AI in physical locations such as stores, office branches, or customer service centers, followed by 45% in contact centers to improve customer service.
Nearly a third (31%) of organization said customers prefer AI-only interactions in researching and browsing, compared to 12% in 2018.
With improvements in AI model accuracy, 64% of customers said their AI interactions are more human-like, compared to 48% in 2018. Almost three quarters of organizations said they are actively trying to make their AI interactions more human-like.
However, barriers to adoption remain. Nearly half (45%) of customers said the value they get from AI-based systems is below what they had expected, and 42% reported they were only marginally pleased.
"At a sector level, the automotive and utilities industries are the most successful at delivering use cases at scale that also deliver a high level of benefits," states the report. "Banking/insurance and consumer products/retail industries are good at delivering tangible benefits, but less successful in doing so at full scale."
An earlier study by Capgemini found that more than half of existing AI initiatives in large organizations already have moved beyond pilots and proofs of concept.
Keep up with the ever-evolving AI landscape
Unlock exclusive AI content by subscribing to our newsletter!!
You May Also Like
---