Cyber insurance startup Cowbell raises $100M
Cyber insurance startup Cowbell raises $100M
AI-powered platform aims to serve small and medium-sized businesses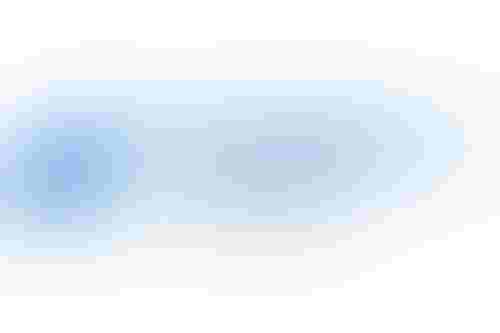 AI-powered platform aims to serve small and medium-sized businesses.
Insuretech startup, Cowbell, raised $100 million to bolster its AI-enabled cyber insurance platform.
The California-based company provides cyber insurance, cybersecurity and financial services to U.S. small- and medium-sized businesses.
With the influx of new capital, Cowbell wants to focus on its risk engineering, data science, reinsurance business, claims management, underwriting technology, and expansion of its go-to-market channels.   
"We already offer security services at no cost since we are already providing cybersecurity and insurance bundled together in one product. But we are also a fintech because we have our own reinsurance operation and take a small risk in that because it's been very profitable to us," said Cowbell's CEO and founder Jack Kudale.
The company plans to expand its policyholder base to 35,000-40,000 clients, three times more than its current customer base. This year, the premium run rate has already skyrocketed to $200 million.
"We believe that the first wave of cyber insurance growth was high but constrained. The threat landscape has evolved dramatically. COVID-19 expanded the attack surface and [even] the Russian invasion of Ukraine has expanded that a great deal," said Kudale.
Cowbell estimates that cyber insurance for all companies, no matter what size, will become a $100 billion industry by 2030.
Only 10% of small businesses use cyber insurance, a sign of its significant growth potential in a burgeoning market. Small and medium businesses are often neglected by cyber insurance companies who tend to focus on major corporations.
Big data analytics is at the core of insuretech. Cowbell utilizes a data ingestion operation, tracking 71% of American businesses, predicting trends in usage and behavior. The software also evaluates individual businesses to analyze their individual risk profiles.
The information is fed into Cowbell Factors, a complex algorithmic evaluation platform.
Cowbell's company strategy is focused on growing the business itself instead of licensing its technology to other businesses. They work with approximately 45 cybersecurity vendors.  
Cyber insurance can't be measured like other business insurance with third-party risk guidelines. Kudale said cyber risk is "continuous in nature, where you monitor both the business and the wider market. You have to assess each business in its uniqueness."
This article was written by Helen I. Hwang, a freelance reporter for AI Business.
Keep up with the ever-evolving AI landscape
Unlock exclusive AI content by subscribing to our newsletter!!
You May Also Like
---