datalog.ai focusing on "additional intelligence," says founder and CEO Jack Crawford
datalog.ai focusing on "additional intelligence," says founder and CEO Jack Crawford
datalog.ai focusing on "additional intelligence," says founder and CEO Jack Crawford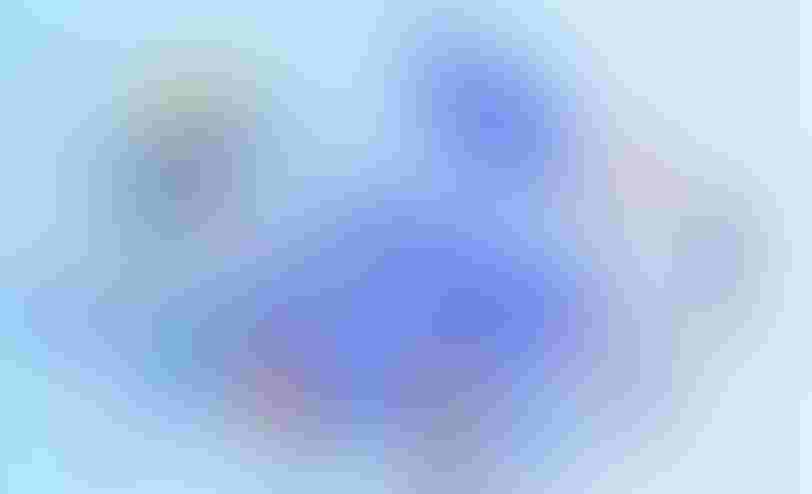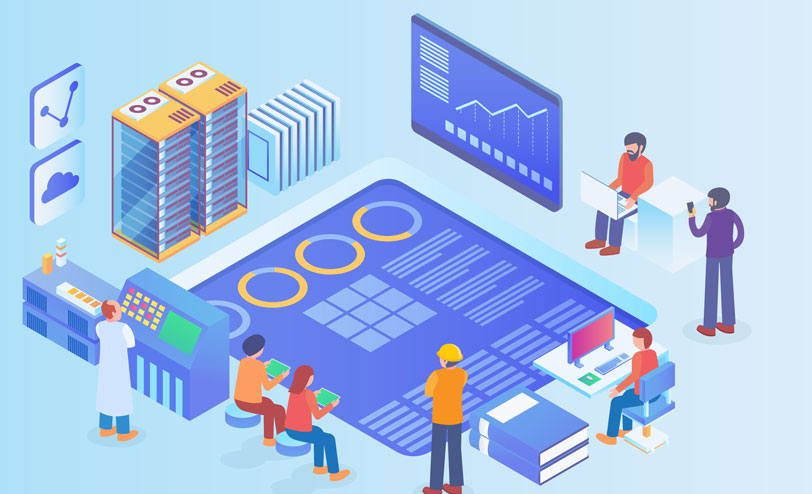 AI Business recently got the chance to speak to Jack Crawford, the founder and CEO of datalog.ai.
datalog.ai is a San Francisco startup that is building advanced models for interpretation, prediction, and the empowerment of humans with artificial intelligence. They are focused on developing AI software to personalise user experiences through the discovery of behaviour to enhance outcomes with better information and accuracy. Their AI+ platform focuses on bringing additional intelligence to everyday issues, problems and products.
Jack's experience includes three other startups, leadership positions in the pharmaceutical industry, business development for a Fortune 500 consulting firm, and service in the United States Air Force in systems acquisition.
datalog.ai will also be exhibiting at The AI Summit in their hometown of San Francisco on 28-29 September, so we were keen to hear Jack's thoughts on AI in business ahead of the event, as well as a bit about the company's origins.
We begin by discussing datalog.ai – Jack explains why he deciding to start the company:
"I have always been a visionary and thinking ahead of the tech boom. I knew IoT was going to be huge and my instincts say that AI will be even bigger.  I also love the feel of a startup and the collaboration amongst team members.  Timing just seemed right".
Speaking broadly about the enterprise landscape as a whole, Jack believes that AI has the potential to work in nearly all sectors and industries. He details some of the key areas he feels will improve with the implementation of AI:
"Healthcare in general – insurance, telemedicine, patient centricity – can benefit from data models to assist in the new virtual healthcare world to allow for automated triage and diagnosis assistance; fraud, waste and abuse (P&C insurance, retail shrinkage, information theft) can benefit from models which learn and see trends to prevent fraud which will allow for less fraudulent claims; enabling insurers to reduce costs. In sales and marketing (promotion, sales coaching, customer insights) AI can provide a focus for sales and marketing teams around potential clients both buyers and potentially loss of clients and also provides an understanding of product competition".
But while the potential for great industry contributions is hugely promising, Jack points out that AI will have dramatically uncomfortable changes at the same time. He expands on this:
"We should see diseases cured and greater efficiencies within all types of organizations. At the same time, we will see a greater loss of jobs as AI takes over.  People will need to learn new skills or cope with greater unemployment.  This is a major concern, and those of us pioneering AI need to consider the ramifications and determine ways we can alleviate some of the concerns and/or issues before they occur.  Too often we wait until the issue is a problem.  In this case we can't afford that".
So where does Jack see the risks, and how does datalog.ai plan to avoid these risks? 
"Moving too quickly can be a risk.  People are not ready for some of the changes coming, nor do they know how to plan or what to expect.  Our goal at datalog.ai is to provide companies the ability to have access to additional intelligence so they can better plan and predict for their businesses and/or needs.
Jack goes further to share his thoughts on the factors crucial to AI adoption in the enterprise:
"Enterprise adoption will also rely heavily on a company's culture and ability to assure its employees that the purpose of AI is to improve and better one's business.  With any new technology comes risks – the key is to mitigate them. Moving too quickly could also be an issue. People are not ready for the changes and might not how to plan for it.
An example of a factor difficult to predict is job losses, Jack says:
"AI could start replacing jobs at a pace faster than expected. Naturally, this will cause a huge disruption in the labour force. How will the country handle large populations out of work? At a government level these issues have to be discussed."
"We are already seeing it in certain industries. Wherever processes can be automated it can be assumed AI will replace humans.  Will it happen today?  Not in all cases and in most cases people are not 100% ready to fully trust a computer so there will still be oversight but the majority of effort will be through AI.  There are a number of examples, such as replacing fast food employees with robotics, and in investigative research and journalism, where research can be pulled together in seconds on topics that cover multiple data sources. There's editing and insurance claim processing and many more".
But the key proposition of datalog.ai is able to tackle this with an alternative approach, he continues:
 "Our goal is not to simply create artificial intelligence, rather create additional intelligence where we empower people rather than replace to make better decisions and potentially provide the ability for additional opportunities".
We move on to discuss the ethical issues and regulation around AI – Jack says it is vital that it is used ethically and that there will always be an 'off' switch, but he does not believe there is a limit to AI's capabilities:
"I do not believe limits exist. History has shown us that doubt is almost always confirmed by reality partially, in part, and beyond our expectations".
datalog.ai are sponsors of The AI Summit in San Francisco on 28-29 September, where the most exciting startups, together with the long-standing giants of the tech industry, will meet with 600+ CxOs from the world's leading enterprises.
To find out more, visit: theaisummit.com
For the latest news and conversations about AI in business, follow us on Twitter, join our community on LinkedIn and like us on Facebook
Keep up with the ever-evolving AI landscape
Unlock exclusive AI content by subscribing to our newsletter!!
You May Also Like
---