Deloitte: 53% of AI adopters spent more than $20m on artificial intelligence last year
Deloitte: 53% of AI adopters spent more than $20m on artificial intelligence last year
But just 45% report having a high level of skill relating to integration of AI into existing IT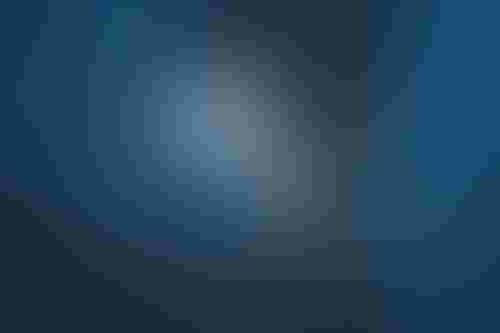 But just 45% report having a high level of skill relating to integration of AI into existing IT
The majority of large enterprises consider AI to be important to their business today, and even more are saying it will be critically important two years from now, according to a study by Deloitte.
AI adopters are putting money where their mouth is, with 53% of those surveyed spending more than $20 million on AI technologies and talent over the past year.
Almost three quarters of executives said that AI will be integrated into all enterprise applications within three years.
Deloitte's third State of AI in the Enterprise study is based on a survey of 2,700 IT and line-of-business executives in nine countries (Australia, Canada, China, France, Germany, Japan, Netherlands, United Kingdom, and the United States).
All companies surveyed have adopted AI technologies.
What trough of disillusionment?
Organizations were grouped into three segments based on the number of AI deployments and the level of expertise.
About a quarter (26%) were setting the pace in terms of AI maturity, nearly half (47%) launched multiple AI production systems but were not as advanced, and 27% were just starting with AI adoption, according to Deloitte.
"All adopters are embracing key AI technologies such as machine learning, deep learning, computer vision, and natural language processing at a high rate, with nearly universal adoption of these technologies expected in the next year," stated the report.
Almost all (97%) organizations are using or plan to use machine learning next year, 95% have deployed deep learning, 94% have systems based on natural language processing (NLP), and another 94% - on computer vision.
The majority (75%) of adopters said AI will substantially transform their organization within the next three years, an increase from 57% a year ago.
Making processes more efficient and enhancing existing products and services were identified as the top benefits of AI-based enterprise tools.
However, more than half of respondents said their organization was slowing adoption of AI technologies because of the emerging risks, with the same number predicting negative public perceptions will slow or stop adoption of some AI technologies.
In terms of sourcing AI technologies, 50% of adopters said they were buying more than they were building, 21% were building more, and 30% were using an even blend of buying and building.
The leading initiative for increasing competitive advantage from AI was modernizing data infrastructure (20%), followed by gaining access to the newest and best technologies (19%), utilizing cloud-based AI services (17%), deploying partnerships to help execute AI initiatives (14%), hiring world-class experts (9%), and using lower-code or automatic machine learning (6%).
Executives continue to learn, with fewer than half (45%) saying they have a high level of skill relating to integration of AI technologies into their existing IT environments.
While more than a third (39%) of respondents said they were fully prepared for cyber security vulnerabilities, most (62%) saw the issue as a major concern.
"AI will be viewed as a necessity by more and more organizations in a post COVID-19 world and the leading organizations are figuring out how to make it a strategic competitive advantage," said Paul Silverglate, vice chairman at Deloitte and US technology sector leader.
"Adopters should be creative, become smarter AI consumers, and establish themselves as trustworthy guardians of customer data in order to remain relevant and stay ahead of the competition."
Keep up with the ever-evolving AI landscape
Unlock exclusive AI content by subscribing to our newsletter!!
You May Also Like
---