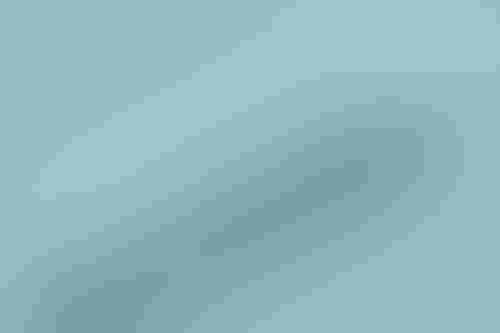 Four concrete actions to take today
Companies are adopting artificial intelligence applications more broadly, recognizing its potential to not only increase efficiency and reduce costs but also bring transformation that leads to higher revenue and ROI.
"It is driving value in business today, whether it is optimizing existing processes or creating new revenue opportunities," Beena Ammanath, executive director of the Deloitte AI Institute, told AI Business. "It's one of the tools in your arsenal as a business leader that you can leverage to drive competitive differentiation."
Keeping pace with relevant new tech is necessary. Imagine a business today that refuses to use computers or smartphones, she said. It will be left behind by competitors.
Yet results are modest
But adopting new technology also comes with growing pains. As companies get deeper into AI deployment, they are seeing "middling results" from deploying it at scale across the business, according to latest State of the AI in the Enterprise report from Deloitte, which Ammanath co-authored.
The report said that 76% of leaders surveyed have fully deployed three or more types of AI applications, up from 62% in 2021. However, 22% of organizations saw disappointing results despite actively deploying AI, up from 17% last year.
The top three challenges when starting projects: proving business value (37%), lack of executive commitment (34%) and choosing the right AI technologies (33%). As for scaling projects, the biggest headwinds are managing AI-related risks (50%), executive commitment (50%) and integrating AI into an organization's daily operations and workflows (46%).
Deloitte's report analyzed what successful companies are doing to make AI work for them and translated the findings into four action items.
Four actions to take
Invest in culture and leadership. Culture is often key to success.
Empower every employee with basic AI fluency training, including senior leaders and board members

Have a senior executive championing AI internally and externally. Some companies have appointed a chief AI officer or chief data officer.
"You need somebody who can explain it, champion it internally within your organization and to take it forward," Ammanath said.
The Deloitte report said 43% of respondents have appointed a leader to improve human-AI collaboration but "concrete actions are lagging." For example, 70% do not involve workers when designing the AI.
When building out your AI strategy or deploying AI, "communicate to the key stakeholders across the organization and employees who are going to be using that AI," Ammanath said. For example, if you're planning to use an AI tool for recruitment, make sure the HR team knows about it and is part of the decision-making process.

Be upfront with employees that you are using AI. The best ideas come from empowered workers.

Be proactive in sharing any new best practices or use cases from your industry and stay on top of updates.
Transform operations. Redesign operations around AI.
Put effort into working differently, and consistently assess AI models. These are among the key strategies to improving results.
To be sure, change does not come easy, so start small with well-tested use cases, Ammanath said. For example, one change could be embedding someone from IT into the HR team that is evaluating a tech vendor.
"Transformation is never one big massive project. It is little steps identifying where you can get the most value and keep moving from there," she added.
Adopt best practices including tracking the ROI of deployed models and applications, having a documented process for governance and quality of data put into AI models, following documented MLOps procedures, using an AI quality and risk management process and framework to assess AI model bias and other risks before models go into production.

The top two strategies for mitigating risk used by respondents are training AI developers to recognize and resolve ethical AI issues, and training and supporting employees to foster productive and positive relationships with AI.
Orchestrate tech and talent as a unified human-machine workforce.
Early corporate users of AI will hire AI talent externally until internal personnel can be trained to help build more differentiated technology. They can also acquire companies with workforces skilled in AI.

Two-thirds of companies surveyed bought rather than built AI solutions and it is common for companies to co-develop customized AI solutions with their vendors. However, most vendors offer "kit-like platforms" rather than "fully baked" solutions.

Realize AI is not about going it alone. "It helps to tap into the external ecosystem to pick the right use case so that you can get the immediate value and drive momentum," Ammanath said. "We've entered an era where it's not about going solo."
For example, a CEO who is frustrated at not seeing the ROI from AI solutions being implemented can first look internally to see if a new tool can be built. If not, can the tool be bought? If not, is there a startup that is working on a solution that can be acquired? Or is there an academic who is trying to solve this problem that is open to partnerships? Perhaps consider best practices of competitors as well.
Select the right use cases.
Start with use cases in your industry that are easier to achieve, or have a proportionally faster or higher ROI. This creates momentum.

Be aware that the top use cases per industry will differ, as well as use cases for business processes. For example, the top use case in operations and finance is predictive maintenance while for customer experience and marketing it is customer service operations.
Starting well is key. "How you begin will impact where you end with your ROI," she said.
Keep up with the ever-evolving AI landscape
Unlock exclusive AI content by subscribing to our newsletter!!
You May Also Like
---