Digital Customer Service In The Age Of AI
Digital Customer Service In The Age Of AI
Digital Customer Service In The Age Of AI
LONDON - 2019 is already seeing huge shifts in the way companies serve their customers. By 2020, 80% of senior marketing and sales professionals expect to serve customers through chatbots, and by 2022, chatbots are estimated to save businesses $8 billion per year. However, as only 12% of people would currently prefer to be served by a chatbot instead of a human, we're not there yet.
To find out more about how you can put AI at the centre of the digital customer service landscape, we caught up with Abinash Tripathy, Founder and Chief Strategy Officer of Helpshift. Abinash brings more than 25 years of innovation experience within technology, Internet, and mobile, having created and run a number of early and growth stage companies.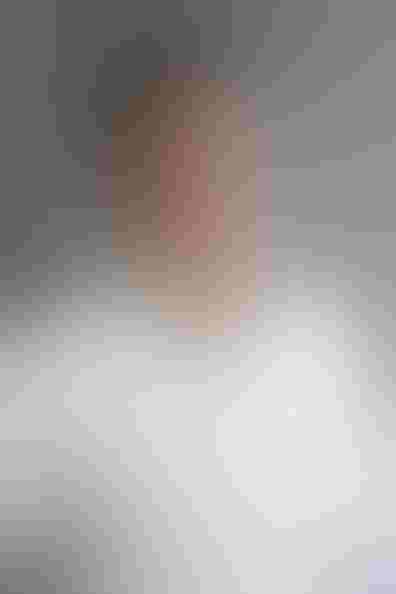 Abinash Tripathy, Founder and Chief of Strategy, Helpshift.
Q: What changes in the digital customer service landscape have made AI a necessity today?
A:  First, consumers interact with brands on digital channels like apps and websites online and expect the service to be delivered embedded in the digital channels.
Second is the need for speed and efficiency. Customers want an effortless experience when contacting a brand for service where they can self-serve without having to wait on hold for a human agent. The live experiences of the phone and chat are not suitable for the modern consumer that simply does not have the time to engage with a brand. Messaging provides an asynchronous experience where the customer can take control of their time and not have to be tethered to a conversation till it is completed.   
Today's consumers are also expecting the entire customer service experience to be personalized to them which is really hard to provide without automation and AI. When you have an issue with a ride on Uber, you simply use an automated bot to report and resolve the issue. In most cases, all of this happens without the need for a human agent. Think of the last time your Uber driver cancelled on you and you wanted a refund, you didn't have to deal with a human agent. Algorithms took care of it.
These are the primary reasons driving large modern brands like Uber, Lyft, Amazon and Apple to provide an in-app, messaging experience backed by self-service Bots to help customers with effortless service.
Q: What

are the unique challenges of automating digital B2C customer service?
A: The primary challenges for
automating B2C customer service have been the following:
Conversational bots that rely purely on natural language processing cause frustration loops for the customer as most of these bots suffer from a training issue where it is impossible to train all the intents, entities and actions for a wide class of utterances.

These conversational Bots when integrated with legacy CRMs cannot orchestrate a seamless handoff between automations and humans further frustrating users

The effort needed to maintain models that can stay current on intents and entities requires massive effort for retraining models for accuracy over time
Most customer service transactions are repeatable in nature and approaches to use very narrow AI models focused on task completion work very well. These bots take the top issues that are repeatable and provide simple decision tree based flows that can complete a transaction on behalf of the user by integrating with backend systems using APIs or RPA. They also provide an easy exit to reach a human agent to avoid frustration loops.
Q: How can enterprises best strategize their messaging for automated service channels?
A: Most enterprises believe that legacy live chat they have on their website is a good place to deploy bots. We have found this to be extremely frustrating to users as they have to stay online and complete an entire automated flow and not leave the experience until it is done. It gets even worse when the bot is done and needs to engage a human agent and customers have to wait till a human can be assigned and service their request. Most live chat is not available 24x7, as it needs a 24x7 human operation.
Modern messaging is asynchronous where a user does not have to wait for a human to join the conversation. They can simply start a conversation, leave it and return to it at their time. Bots work really well on messaging channels as they can be engaged and a customer can respond at their convenience. If they are interrupted, they can leave the conversation and return to it later and continue exactly where they left the conversation without having to restart the conversation from Step 1.   
Platforms like Helpshift provide this consistent asynchronous experience across native channels in-app or in a website and on 3rd party mobile messengers like Facebook, Apple Business Chat and Whatsapp which are all async in nature.    
This enables a seamless 24x7 operation where a customers expectations are managed well even if live humans agents are unavailable to service their request.
Q:

What are the limitations of deploying AI across different media engagement

channels?
A: Most of the traditional channels like email and live chat are not designed for automated interactions. They lack the interactivity (UX like option lists and selection buttons) or the asynchronous capabilities.  
Bots work really well on native messaging
channels embedded in ones own digital experience similar to how Lyft and Uber
deliver customer service in-app.  
Supporting 3rd party messaging channels like Whatsapp, Facebook and Apple Business Chat brings in its own complexities where each channel has its own set of capabilities and building a common bot flow that works consistently across all these channels results in designing a least common denominator experience that does not take full advantage of the channels capabilities.   
Q:

What does the future of customer service look like?
A: Automated! Most of Helpshift's customers have been able to automate over 50% of their inbound volume in just a few weeks of effort. When a brand focusses on automation we have seen cost savings of 5% of EBITA in very short time.
Helpshift are sponsors of The AI Summit London. Join Abinash and 20,000+ other technology and business leaders on June 13-14 at the ExCel Centre. Find out more
Keep up with the ever-evolving AI landscape
Unlock exclusive AI content by subscribing to our newsletter.
You May Also Like
---