Digitalization Is Paving The Way For AI Shipping & Supply Chains
Digitalization Is Paving The Way For AI Shipping & Supply Chains
Digitalization Is Paving The Way For AI Shipping & Supply Chains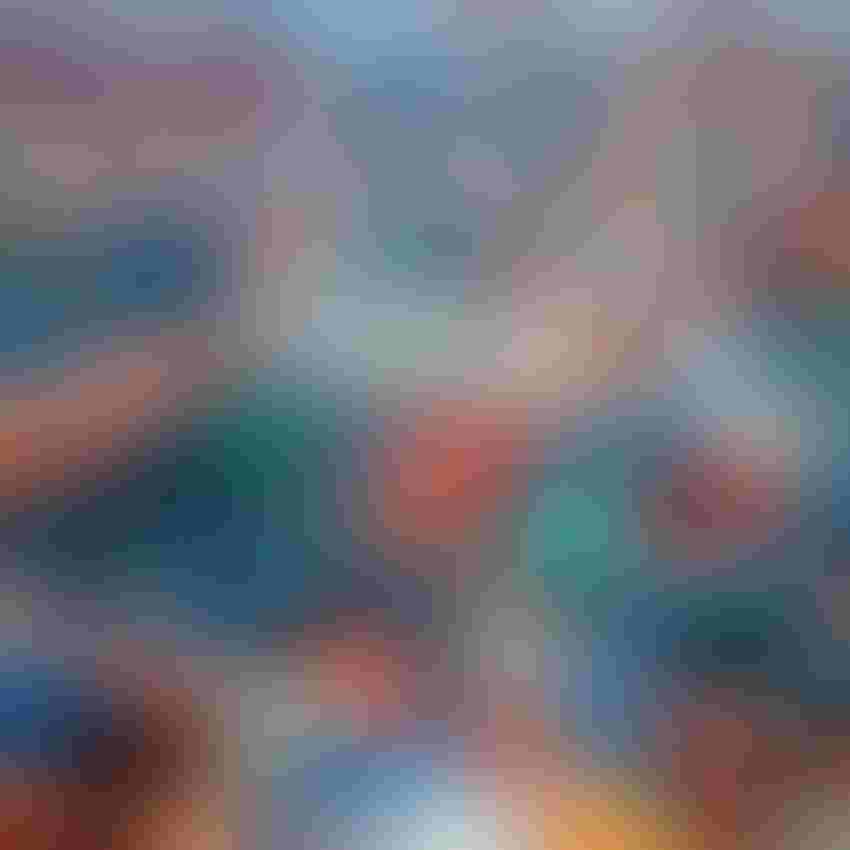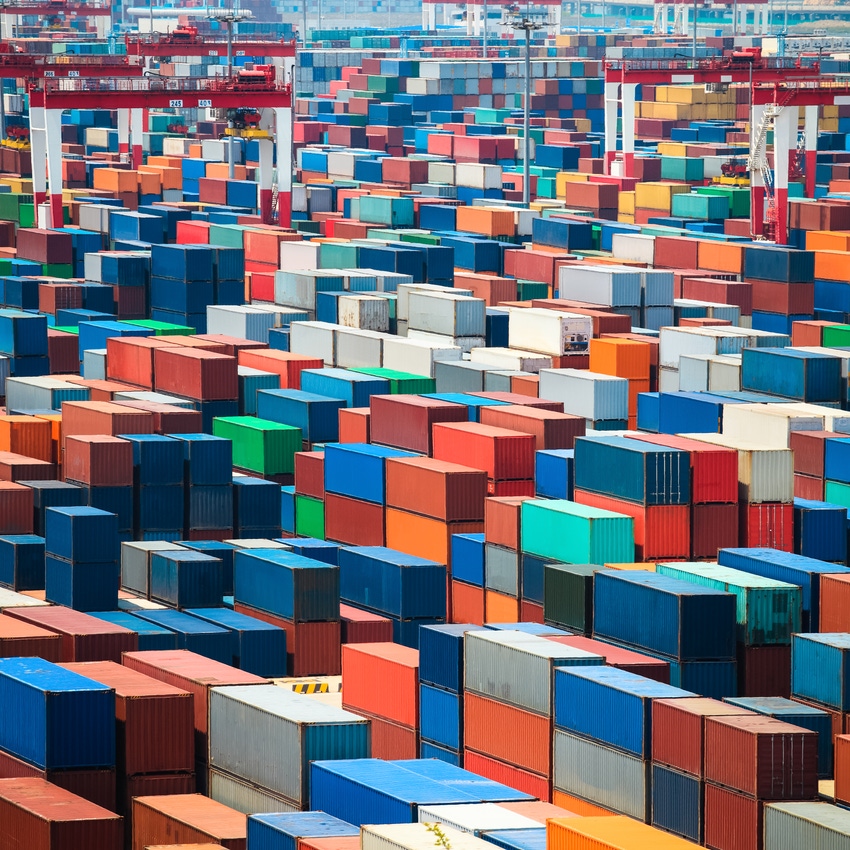 ROTTERDAM, NETHERLANDS - At the mouth of the New Waterway shipping canal in Rotterdam port sits the Hook of Holland - a sharp southwestern corner of Northern Europe overlooking the continent's largest port. The Hook, or rather, 'hoek'  (literally, corner) has held vital strategic and economic importance for centuries - throughout two world wars and the rise and fall of countless empires.
Today, the Hook remains equally important. If you were to sit in one of the small cafes at the southern bank of the canal, or perhaps one of the many sand dunes on the western shore of the Hook, you would be almost within spitting distance of one of the most sophisticated, efficient, and modern shipping terminals in the world today.
[caption id="attachment_11210" align="aligncenter" width="599"]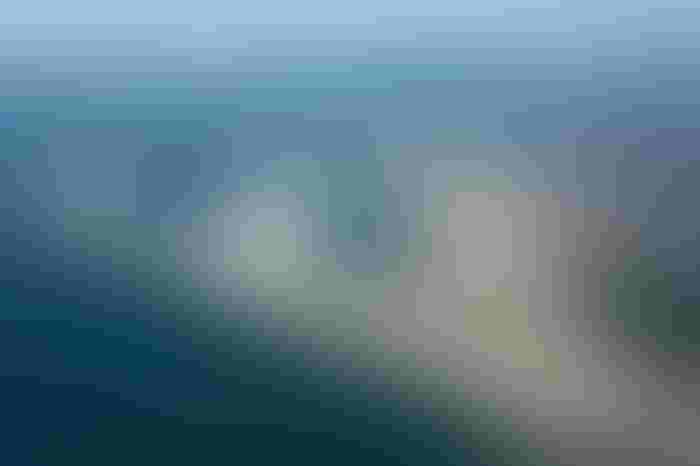 The Maasvlakte II shipyard in Rotterdam[/caption]
The Maasvlakte II shipyard has drawn headlines more than once, most notably upon its opening back in 2015. Billed as the world's first fully-automated, zero emission container terminal, the MVII very quickly broke a new loading record in Europe's largest shipping port with a Maersk Line container ship. Loaded with smart sensors and powered by wind and renewables, the port provides a constant stream of location and operational data from the machines and remotely-operated cranes in the yard - which operators say gives them the 'granularity' and 'transparency' to get to the root of any problem or performance issue.
"No other terminal has this level of automation, and that's exciting," says Rudy Muller, Senior Manager of IT for the MVII terminal, upon the yard's opening. "The potential from this kind of technical automation for operational efficiency and safety is enormous, and that's what we're here to achieve. Here it's not physical labour, but technical automation and software underpinning it all. You could say that the IT department has come out of the basement and onto the main floor."
3 years on from its launch, the port is now operating at capacity. Based on its design and, using full automation technologies and datasets, the terminal operators are moving 25-50% more containers per hour than any other terminal in Northern Europe - and this is just the start. They plan to roll out increasingly complex software functionalities - including AI capabilities - and advanced logistics technology as time goes on. Data will, Muller insists, drive 'continuous improvement' at the terminal.
[caption id="attachment_11211" align="aligncenter" width="599"]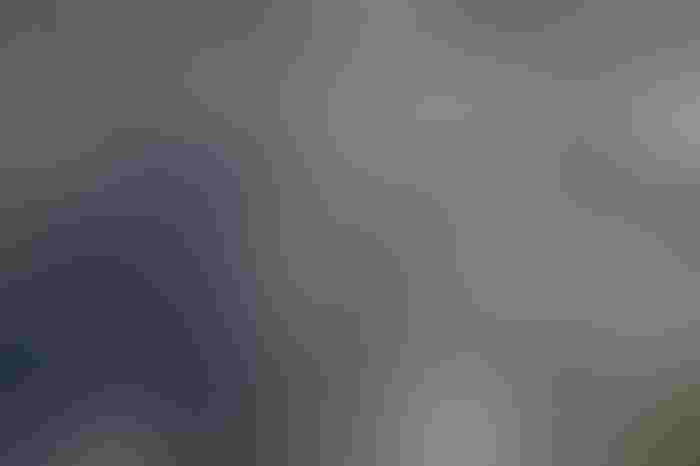 Aerial view of Rotterdam harbour[/caption]
From supply chains to data lakes
The Maasvlakte II is emblematic of a new path forward for a rapidly changing global supply chain and logistics ecosystem, which continues to grow in size and complexity as old markets give way to new opportunities. More than $4 trillion in goods are shipped each year, and 80% of the goods that reach consumers are carried by ocean shipping.
With the maximum cost of the required trade documentation to process and administer goods estimated to reach one-fifth of actual, physical transportation costs, this is a sector with sails caught in the winds of global trade  - so for shipping providers, the kind of technological innovation and automation on display at the MVII holds the promise of calmer waters.
Maersk Line is the largest shipping company globally, operating more than 100 trades - as they are known in shipping - at ports in almost every country in the world. Out of 600 vessels sailing trades worldwide, over 200 of them are owned by Maersk Line. Not only was their ship a focal point for the MVII's record-breaker, Maersk themselves are a global leader in container logistics, with control over one of the world's largest oceanic supply chains.
There are, of course, challenges associated with any supply chain.  "If you think about a basic supply chain, it stretches across the world. It involves trucks, terminals, depots, an ocean carrier, and time. There is no end-to-end visibility and very little cargo, which for refrigerated cargo is very risky," says Musaddique Alatoor, an Remote Container Management Specialist working with Maersk Line's Equipment Management & Repair team.
[caption id="attachment_11212" align="aligncenter" width="599"]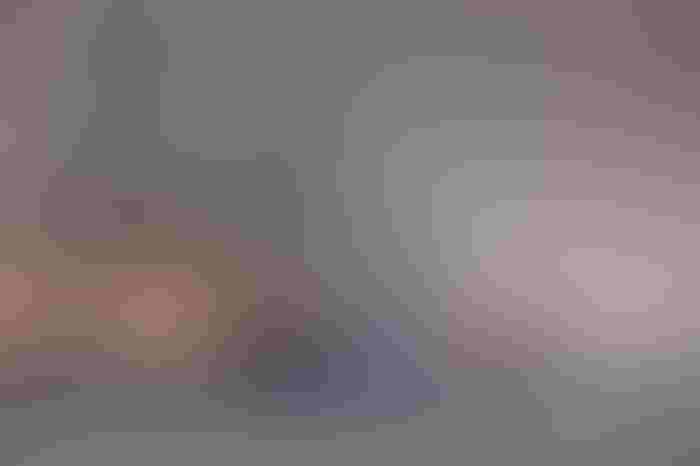 Rotterdam europoort commercial harbor landscape with docked ships loaded by cranes[/caption]
What major supply chain operators do have is data - plenty of it. This is the vital ingredient which makes it possible for other companies like FedEx or JD.com to deploy AI and build that visibility. "Human / AI partnerships can help nearly every aspect of logistics and transportation - from real time route optimization and driver safety assistance to facility operations and expanded delivery options," Clayton Clouse, a data scientist with FedEx, told us. "Most logistics and transportation companies are already using collaborative AI systems in some capacity, and all are looking for ways to increase operational efficiencies and improve the customer experience.
One way Maersk is trying to introduce more data-driven technology into its shipping containers is with Remote Container Management. By installing nothing more than a modem, GPS, and a wireless SIM card with a satellite link at global scale, Maersk technicians are able to see the precise location and operational details of 270,000 refrigerated 'reefer' containers full of perishable commodities thanks to the Internet of Things.
Shipping perishables isn't easy. They're incredibly time sensitive and require precise temperature and atmospheric conditions. If there's a powercut or malfunction at any stage that isn't quickly discovered by workers in the terminal, the truck, or the ship, whole containers of goods can spoil. Maersk Line used to spend 200 million USD every year on physical inspections of its containers and continuous monitoring of functionality during journeys. It also paid millions in claims every year to customers for damaged cargo that it could have otherwise avoided.
Now, if there's a power cut, or conditions inside the container change, an alarm immediately goes off on the screens of the RCM team on-shore and to the closest local repair vendor. Automatic followups are sent regularly until the alarm is resolved.
"With RCM, we remove millions in operational costs, and also a lot of uncertainty that comes with the physical preparation, handling, and monitoring of these containers every hour of every day for a supply chain journey that can last more than a month," says Catja Rasmussen, Head of RCM for Maersk Line. "This technology gives us total visibility into our operations, our suppliers' performance, and our customers' supply-chains, in real-time. That's a powerful capability, particularly for sensitive perishable cargo. And no other shipping line has it."
It's also a vast data asset, and Maersk's team are constantly looking at ways to utilise this data through intelligent software. They're looking for a way to link every data source across all their different machinery and containers to an overall picture of the entire supply chain by extending real-time data collection across vessel operations.
This is where AI will really start to come into play. Predictive analytics, preventive maintenance, and a precise, real-time operational overview is just the start. Maersk this year announced a partnership with IBM that will see the shipping firm deploy the tech giant's blockchain technology to digitise their supply chain, alongside cloud-based open sourced technologies including AI and analytics via IBM Services in order to help their clients move and track their goods digitally, as well as physically, across borders.
On the client-facing end, Maersk customers now have access to full container tracking, a mobile app, and intelligent scheduling capabilities, as well as a predictive self-service platform for managing their shipping requests, all through My Maersk Line. For Maersk, the obvious benefit is the deep insight this will provide into consumer behaviour - paving the way for even more intelligent, AI-powered analytics services in the future.
The shipping and supply chain sector has spent years building the groundwork for an AI-powered future. Following the appointment of Maersk's first Head of Data Science & AI early last year, that future doesn't look so far off today.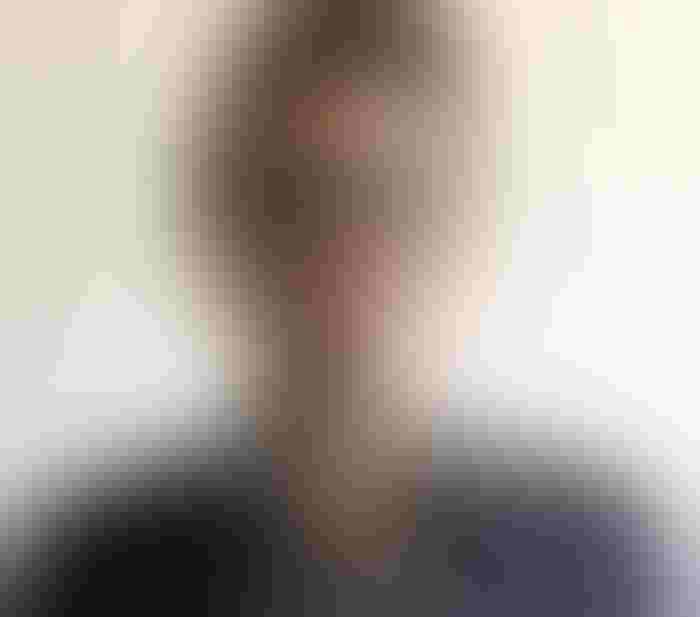 Based in London, Ciarán Daly is the Editor-in-Chief of AIBusiness.com, covering the critical issues, debates, and real-world use cases surrounding artificial intelligence - for executives, technologists, and enthusiasts alike. Reach him via email here.
Keep up with the ever-evolving AI landscape
Unlock exclusive AI content by subscribing to our newsletter!!
You May Also Like
---