Drug discovery startup Insilico raises $37m, launches AI-powered platform
Drug discovery startup Insilico raises $37m, launches AI-powered platform
The company uses generative models, reinforcement learning, and other machine learning techniques to better predict clinical trial outcomes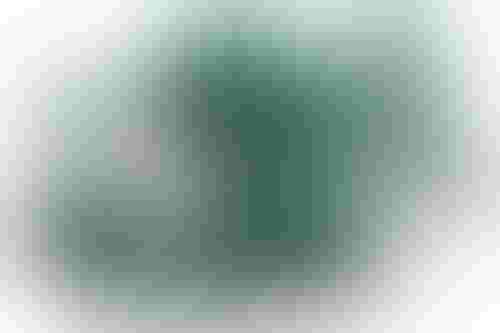 The company uses generative models, reinforcement learning, to better predict clinical trial outcomes
On the heels of raising $37 million in a Series B round, drug discovery startup Insilico Medicine is launching an AI-based platform aimed at empowering the pharmaceutical target and drug discovery pipelines.
The Pandomics software is part of the Pharma.ai platform for clinicians and research biologists.
Pandomics can be used to perform 'omics' data (genomics, transcriptomics, proteomics, etc.) analytics and interpretation without knowledge of computational biology or bioinformatics, according to the company.
Thrill of discovery
"We have developed a platform that hands the power of bioinformatics to the researcher's hands," said Alexey Dubovenko, product director of Pandomics at Insilico Medicine.
Work on an engine for target identification started in 2014, followed by several partnerships with pharmaceutical companies and research organizations.
The goal of Pandomics is to become "the go-to platform for all biologists and clinicians" working with omics datasets allowing them to analyze and visualize data to more accurately classify patient cohorts.
The general focus of Insilico Medicine is on generative models, reinforcement learning, and other machine learning techniques to better predict clinical trial outcomes.
The latest round of funding will be used to "commercialize the validated generative chemistry and target identification technology," as well as headhunt senior management team members with experience in the pharmaceutical industry.
Funding was led by Qiming Venture Partners, with participation by Eight Roads, F-Prime Capital, Lilly Asia Ventures, Sinovation Ventures, Baidu Ventures, Pavilion Capital, Bold Capital Partners, and existing investors.
"We are excited to lead the current round of financing," said Nisa Leung, managing partner of Qiming Venture Partners. "The company is an industry leader in the AI-powered drug discovery vertical. We look forward to seeing it shortening the time for drug discovery and creating synergies with our portfolio companies."
The new funding brings the total raised by the Hong Kong-headquartered company to $52 million.
Insilico Medicine has identified promising targets in various therapeutic modalities including cancer, fibrosis, and immunology.
Keep up with the ever-evolving AI landscape
Unlock exclusive AI content by subscribing to our newsletter!!
You May Also Like
---