ECR 2022: Time, accuracy and the standardization paradox
ECR 2022: Time, accuracy and the standardization paradox
Insights from an Omdia analyst attending the European Congress of Radiology (ECR) in Vienna, Austria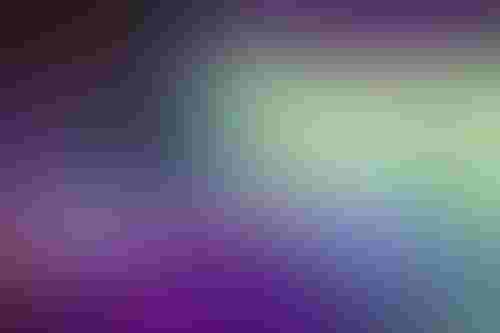 Sharjeel Ahmad is a senior analyst of Healthcare Technology at Omdia.
After two gloomy years of COVID-19, the European Congress of Radiology (ECR) returned to an in-person event in July 2022. To be sure, the pandemic has changed the way radiologists interacted with patients, technology, and colleagues.
A 2021 study conducted in U.K. showed that the crisis changed the clinical practice landscape in terms of working patterns and workloads, causing anxiety and workplace-related stress amongst radiology technologists. However, the industry is rapidly evolving to bring to market new tools to ease the demands of medical imaging.
At ECR this year, we saw the focus placed on efficacy, AI and digitalization.
Figure 1:

The number of diagnostic images taken over the past 10 years has risen by 100% whilst the number of doctors increased by 2% over the same period. This has created high workload and stress; compounding this, reports show up to 47% of patients are receiving unnecessary diagnostic imaging examinations.
At ECR, we saw vendors demonstrating innovative solutions to speed up accurate diagnoses. Philips showcased its smart connected imaging systems and integrated radiology workflow solutions, helping to address operational inefficiencies across radiology departments. Canon unveiled the Vantage Fortian MRI at ECR 2022 with accelerated scan technology.
Major trends
Diagnostic accuracy and standardization were major ECR trends. Many medical AI vendors and equipment manufacturers showcased upgraded hardware and solutions, with system integration a focus. Unlike Healthcare Enterprise solutions, medical AI is often sold as a one-off cost alongside the hardware.
Increasing accuracy of diagnoses, reducing false positives and false negatives will ease the burden on radiologists. Siemens Healthineers showcased its research on the use of AI algorithms to triage mammography exams, and the tool was able to speed up efficiency by reducing patient recall rates.
As innovative solutions are developed, vendors aim to create a standardized approach to using the system, which can be problematic as working cultures and regulation varies vastly across geographies; some radiologists use systems to their preferred working methods while others are restricted by technology, time and workstations. Creating a one-stop method to use a system creates a paradox, which would need to be overcome by first changing individual behaviors.
Cover image credit: European Society of Radiology
Related stories:
ECR 2022: Medical imaging AI continues to evolve into 2022 and beyond
Keep up with the ever-evolving AI landscape
Unlock exclusive AI content by subscribing to our newsletter!!
You May Also Like
---