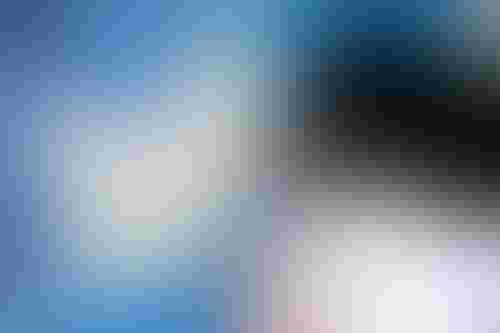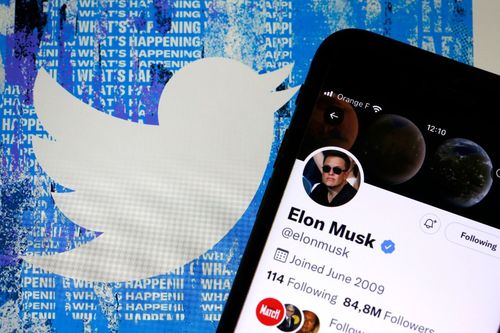 Former security chief claims Twitter is 'lying' about bots on its platform
Tesla and SpaceX CEO Elon Musk is in a legal fight with Twitter about his recent decision to back out of a $44 billion proposal to acquire the company, claiming the social media platform has been undercounting the number of bots that artificially boost its traffic.
Now, a former Twitter head of security reportedly sided with Musk, saying that Twitter is "lying about bots to Elon Musk," according to a whistleblower complaint that was obtained by The Washington Post. Twitter has said that less than 5% of its traffic came from false or spam accounts, an account Musk has disputed.
The whistleblower, Peiter 'Mudge' Zatko, is a well-known figure in security who was fired from Twitter. He claimed that Twitter does not have any incentive to disclose the accurate number of bots and 'spammy' accounts on its platform, according to a complaint he sent to regulators and the Securities and Exchange Commission (SEC).
He also accused Twitter of deceiving regulators about the strength of its defenses against hackers. However, the Post said Zatko provided only "limited hard documentary evidence" regarding spam and bots so it remains to be seen how useful this complaint will be to Musk's case.
Twitter has not responded to a request for comment by the time of publication. An SEC spokesperson declined to comment to AI Business.
Musk's legal team is expected to use the complaint to argue for an expanded investigation into Twitter's data and practices as soon as tomorrow in a hearing, according to the Post, citing sources close to the matter.
Notably, four sources told the Post that Twitter keeps internal tallies of spam and bots that was shared with the board. Twitter only tallies how many people see bots that break its rules since many bots are inactive.
Point, counterpoint
Musk announced that he was buying Twitter in cash in April, only to back out nearly three months later. He said Twitter breached several provisions in the acquisition agreement, including failing to provide enough data about fake or spam accounts. Musk has long contended that Twitter is undercounting these accounts, which serve to artificially boost its traffic, if true.
Twitter immediately said it would sue Musk to enforce the agreement. Musk then countersued. His complaint claimed that Twitter misrepresented the company's condition as well as the key metrics it uses to count the number of users. Twitter said it has nearly 238 million monetizable daily active users.
Related stories:
Elon Musk backs out of Twitter acquisition Tesla CEO Elon Musk puts Twitter acquisition 'on hold' Elon Musk to acquire Twitter Musk's countersuit claims that three days after signing the acquisition agreement, Twitter revised three years of its monetizable daily user figures due to "double-counting." Also, Twitter sampled only 100 accounts per day to arrive at its 5% spam and false account figure, using human reviewers instead of AI. Musk called this practice "reckless, at worst, it was intentionally misleading." Musk said expert findings using machine learning on Twitter data show that as of early July, a third of accounts may be false or spam. This is equivalent to at least double the 5% claimed by Twitter for the entire user base. Twitter's lawsuit, meanwhile, said Musk backed out of the acquisition as it "no longer serves his personal interests." It said the billionaire believes he can be "free to change his mind, trash the company, disrupt its operations, destroy stockholder value, and walk away." Twitter said after the agreement was signed, the stock market went into decline. Musk suffered a paper loss of more than $100 billion as Tesla shares tumbled. "So Musk wants out," Twitter said. The $44 billion deal was announced on April 25, just before a tech stock correction. On Aug. 23, Twitter was valued at around $31 billion. Twitter also said it is incorrect for Musk to conclude that the acquisition depends on the results of his investigation and ability to get debt financing. Twitter said it has abided by the agreement and does not foresee reporting an adverse financial event, as Musk has alleged.
Keep up with the ever-evolving AI landscape
Unlock exclusive AI content by subscribing to our newsletter!!
You May Also Like
---