Update: Elon Musk Hires NBCU Executive As Twitter CEO
Update: Elon Musk Hires NBCU Executive As Twitter CEO
Elon Musk has hired NBCUniversal's Linda Yaccarino as Twitter's CEO. Can she turn around the platform? Yes, if he behaves.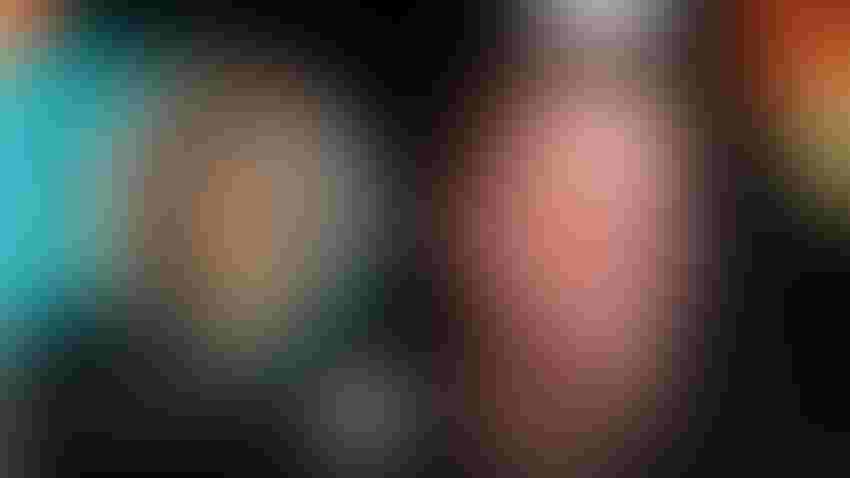 Linda Yaccarino and Elon Musk spoke at a panel at the recent POSSIBLE conference
At a Glance
Elon Musk has hired Linda Yaccarino, global head of ad and partnerships at NBCUniversal, to be the next Twitter CEO.

Tech journalist Kara Swisher predicted it, saying Yaccarino can tolerate jerks since she has worked in media for a while.
Tech billionaire Elon Musk has hired NBCUniversal ad chief Linda Yaccarino to be the next CEO of Twitter, capping a tumultuous six months that saw most of the social media platform's staff laid off amid an exodus of major advertisers.
Yaccarino has been at NBCU, a unit of cable giant Comcast Corp., for more than a decade. She reportedly is an advocate of finding better ways to measure the effectiveness of advertising.
"I am excited to welcome Linda Yaccarino as the new CEO of Twitter! @LindaYacc will focus primarily on business operations, while I focus on product design & new technology. Looking forward to working with Linda to transform this platform into X, the everything app," Musk tweeted.
According to Yaccarino's NBCU profile page, she is "the strategic and operational bridge across the entirety of NBCUniversal's global networks, properties and business units." She and her global team of 2,000 people have generated more than $100 billion in ad sales since 2011.
Moreover, she is the first ad chief to develop a "unified tech-enabled trading system, One Platform, and create a united monetization and enterprise strategy" that is now commonly used in the marketplace.
Yaccarino has "reengineered the advertising business for the 21st century," according to NBCU.
NBCUniversal owns the NBC network and many local stations; cable channels including CNBC, MSNBC, E! Networks, Syfy, USA Network; Universal Pictures, DreamWorks, Illumination and Universal theme parks, among others. It is headquartered in New York's famed Rockefeller Center.
Swisher guessed it first
The Wall Street Journal broke the story, but veteran tech journalist Kara Swisher guessed it beforehand.
"Why Linda? Ad powerhouse and well liked. It's a CEO job for her, so upward. She can obvi tolerate (jerks) since she has been in media for a brick. Elon can work well with women leaders ... unlike many tech bros," she tweeted. "If she can pull it off, and it can be pulled off if Elon would just stifle himself, a pile of $$$."
Swisher said the job would not go to former Meta COO Sheryl Sandberg nor former YouTube CEO Susan Wojcicki. "Come on, these power ladies would eat Elon nonsense for breakfast."
It also would not be former Yahoo CEO Marissa Mayer, who came from Google. "She's a top techie and so is he, so two in that box is not happening," Swisher said. "Although Google impressive, she did not drape herself in glory at Yahoo. Also, she is rich and doing what she wants, so what does she need that red-pilled headache for?"
Since buying Twitter in October 2022 for $44 billion in cash and financing, Musk has had a tumultuous run. He fired about 80% of Twitter staff, saying it was a bloated company that had too many people running what is essentially an online community, unlike, say, a car manufacturer.
With Musk's insistence on keeping Twitter a platform for free speech, it has made some major advertisers leery that this meant less policing of hateful content, which is not brand safe.
In December, Musk asked in a Twitter poll if he should step down as CEO − and 57.5% voted yes. He said he would abide by the poll's results.
Earlier story was updated on May 12.
Keep up with the ever-evolving AI landscape
Unlock exclusive AI content by subscribing to our newsletter.
You May Also Like
---