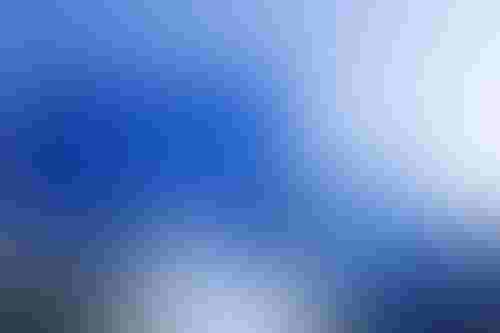 The EU's Science Hub said the U.S. holds a 'comparative advantage in several AI areas'
EU investments in AI grew by 39% between 2018 and 2019, with the bloc set to smash its investment target for the decade, a new report suggests.
The latest iteration of the EU Science Hub's annual AI Watch Index found that increased AI investments in Europe have largely been driven by private spending.
Increased private and public investments were noted as having increased in all of the 27 EU Member States in the last year, leaving the bloc on "a promising path" to achieving its AI investment target. The EU aims to achieve $21.9 billion in AI investments by 2025. Last October, the European AI Alliance suggested that based on current trends, AI investments will reach $24.5 million by its target date.
The latest Watch Index also suggests that the EU is a "frontrunner" in terms of robotics — both in development and trade.
The findings outline that the EU's advantage in robotics is "complemented" by the steadily increasing number of new robotics startups originating in the bloc.
"This is especially relevant in light of the prominent role AI is expected to play in the domain of robotics as a key enabler for the next steps of its technological evolution," the report reads.
"The EU's dominant position in areas related to robotics indicate[s] its future competitiveness in the field. At the same time, the technological domains considered here are extremely dynamic, requiring investments in industrial and technological development to maintain a competitive edge.
The report also highlights the jurisdiction's positive work relating to standardization. It states that out of 33 participating members of the International Organization for Standardization and the International Electrotechnical Commission Subcommittee on AI, 18 are European national standardization bodies.
The findings suggest the EU is also a strong contender in the research space, second to only the U.S., which was found to be twice as active as the EU.
That lag behind the U.S. wasn't solely limited to research, however, as the Science Hub found that the EU is behind other nations in terms of AI generally.
The Watch Index suggests that the U.S. holds the largest number of AI economic players, with 13,770 organizations, followed closely by China, which has 11,362 players. The report claims the EU showcases just 5,933 players.
The report suggests that the U.S. has a comparative advantage in several AI areas and that while China's AI landscape is particularly strong in filing patents, recently introduced policies have "resulted in diminished quality standards, leading to an inflation of patents."
Keep up with the ever-evolving AI landscape
Unlock exclusive AI content by subscribing to our newsletter!!
You May Also Like
---