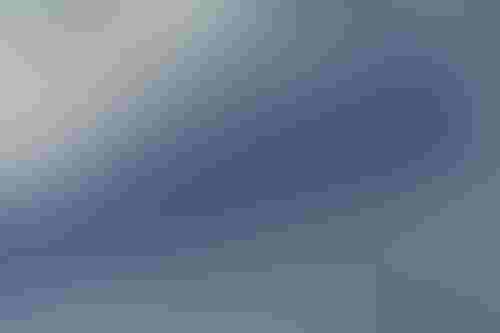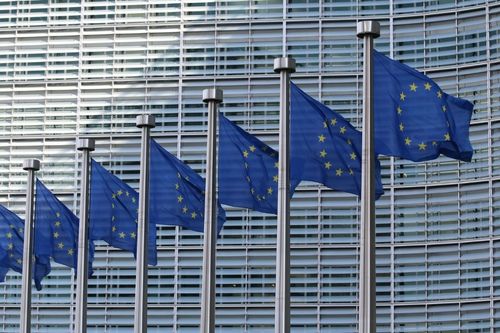 Commission leaders desire to produce at least 20 percent of the world's semiconductors by 2030
The European Commission is looking to introduce legislation to encourage semiconductor manufacturing in the EU.
Commission president Ursula von der Leyen revealed the plans during her state of the union speech to "create a state-of-the-art European chip ecosystem" that would include production facilities.
"We will present a new European Chips Act," she said, "That ensures our security of supply and will develop new markets for ground-breaking European tech."
The legislation would involve a new semiconductor research strategy, as well as a framework for international cooperation, Thierry Breton, European commissioner for the internal market, outlined in a LinkedIn post.
"Semiconductors are at the center of strong geostrategic interests, and at the core of the global technological race," he wrote.
"Superpowers are keen to secure their supply in the most advanced chips as they are well aware that it will condition their capacity to act (militarily, economically, industrially) and drive digital transformation."
Breton stressed the need to bring together European chip production efforts.
"Chips are a strategic component of any industrial chain. The race for the most advanced chips is a race about technological and industrial leadership," he added.
Challenging Taiwan: a 'daunting task'
The EU has already pledged around $150bn for the 'Digital Compass' initiative – which seeks to improve the digital infrastructures and skills of member states.
That $150bn will come from the bloc's Covid-19 economic recovery package – which envisions the EU producing at least 20 percent of the world's semiconductors by 2030.
The EU produced just 10 percent of the total last year.
The ongoing global chip shortage wreaked havoc among European technology providers. In her speech, president Von der Leyen lambasted the bloc's over-reliance on chips made in Asia.
"This is not just a matter of our competitiveness. This is also a matter of tech sovereignty. Let's put all of our focus on it," she said. "There is no digital without chips. And while we speak, whole production lines are already working at reduced speed – despite growing demand – because of a shortage of semiconductors."
Describing the plan as "a daunting task," the Commission president pointed to the bloc's successful work on the Galileo satellite network.
"Today European satellites provide the navigation system for more than 2 billion smartphones worldwide. We are world leaders. Let's be bold again, this time with semiconductors."
The EU isn't the only region with its eyes on the chip market: in June, the Senate passed the US Innovation and Competition Act, which provides around $50bn in funding for the semiconductor industry.
That bill also grants a further $29 billion over five years to establish research projects and studies related to AI, robotics, and quantum computing.
Both South Korea and China are launching their own chipmaking initiatives. Korea wants to spend $450bn to knock Taiwan off its perch, while China is also investing – while managing sanctions that impact its access to American chip manufacturing tech.
Clamping down on 'high-risk' AI
The Commission's proposed Chip Act comes a few months after it unveiled legislation that aims to address risks posed by AI.
Under the 'Artificial Intelligence Act,' all AI systems in the EU would be categorized in terms of their risk to citizen's privacy, livelihoods, and rights.
Any system determined to pose 'unacceptable risk' would be outright banned, while those deemed 'high risk' would be subject to strict obligations before they can be put on the market.
'High risk' system operators would be required to conduct risk assessments, include 'appropriate' human oversight measures, and use high levels of security and quality of datasets.
High-risk systems would include AI-based hiring tools and remote biometric identification systems. Law enforcement agencies would be prohibited from using the latter in publicly accessible spaces.
Machines beware
The EU also unveiled the new Machinery Regulation, which contains provisions aimed at "ensuring the safe integration" of AI into industrial machinery.
To comply, businesses that use AI-capable machinery must conduct a single conformity assessment.
Machines covered in this regulation would likely include 3D printers, construction machinery, and equipment used on industrial production lines.
Keep up with the ever-evolving AI landscape
Unlock exclusive AI content by subscribing to our newsletter!!
You May Also Like
---