EU's data protection supervisor calls for ban on biometric surveillance in public
EU's data protection supervisor calls for ban on biometric surveillance in public
Welcomes proposed AI restrictions, but says the new rules too lax on facial recognition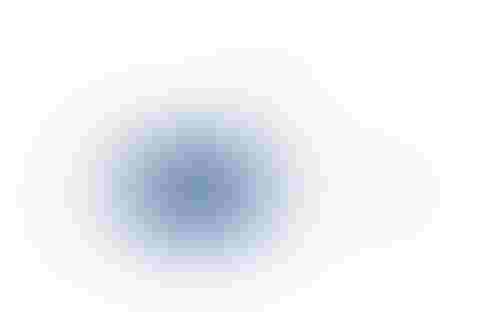 Welcomes proposed AI restrictions, but says the new rules too lax on facial recognition
The European Data Protection Supervisor office has welcomed the European Commission's recently proposed legal framework on AI, but called for further limitations.
The head of the EDPS, Wojciech Wiewiórowski, said that the EC's plan to create tiered restrictions for different types of AI-based systems made sense, but added that it did not go far enough.
In particular, the EDPS said that Europe should ban the use of remote biometric identification systems in publicly accessible spaces, including those reliant on facial recognition.
Eliminating loopholes
"I am proud of this initiative and particularly welcome the horizontal approach in a Regulation, as well as the broad scope of its application which importantly includes the European Union institutions, bodies, offices and agencies (EUIs)," Wiewiórowski said.
"I also acknowledge the merits in the risk-based approach underpinning the proposal. Indeed, there are numerous Artificial Intelligence applications that present limited threat for the fundamental rights to data protection and privacy while giving humanity a potentially powerful tool to fight against today's problems."
The Commission's legislative proposal would see restrictions on the use of remote biometric surveillance by law enforcement agencies, but with a number of potential exceptions; examples include helping search "for a missing child, to prevent a specific and imminent terrorist threat or to detect, locate, identify or prosecute a perpetrator or suspect of a serious criminal offense."
Critics have also pointed out that the loose definition of AI could mean some forms of surveillance are not covered by the restrictions.
"The EDPS will continue to advocate for a stricter approach to automated recognition in public spaces of human features – such as of faces but also of gait, fingerprints, DNA, voice, keystrokes and other biometric or behavioral signals – whether these are used in a commercial or administrative context, or for law enforcement purposes," Wiewiórowski said.
"A stricter approach is necessary given that remote biometric identification, where AI may contribute to unprecedented developments, presents extremely high risks of deep and non-democratic intrusion into individuals' private lives."
The Commission's proposals will be reviewed by the European Council and the European Parliament, and their outline could change. The EDPS said that it would "undertake a meticulous and comprehensive analysis" of the document to help set precise boundaries for the tools and systems it covers.
In its current form, the draft Regulation also bans artificial intelligence applications that manipulate human behavior to circumvent users' free will, and systems that allow 'social scoring' by governments.
"Future-proof and innovation-friendly, our rules will intervene where strictly needed: when the safety and fundamental rights of EU citizens are at stake," Margrethe Vestager, EVP for a Europe fit for the Digital Age, said.
The proposal comes at a critical time – more nations and enterprises are embracing surveillance technologies than ever before, but at the same time, more communities are banning their use.
Keep up with the ever-evolving AI landscape
Unlock exclusive AI content by subscribing to our newsletter!!
You May Also Like
---