 By Ciarán Daly
NEW YORK—It's the classic 'black box' problem, and a familiar experience for any customer of an analytics vendor—you're sold insights and analyses, but with little to no actual insight into how those results were produced.
With an archive of over a billion licensed documents going back thirty years, news and information giant Dow Jones is hoping that direct access to the volume and quality of their published and licensed content will finally answer this dilemma for enterprises. This access comes in the form of DNA (Data, News, and Analytics), which aggregates premium news and other content from an ever-growing archive of business, economic, industry and political sources.
[caption id="attachment_11661" align="aligncenter" width="600"]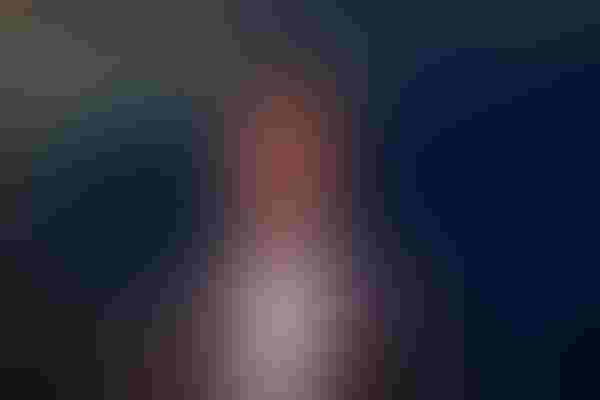 Niranjan Thomas, General Manager, Platform & Technology Partnerships @ Dow Jones[/caption]
"Historically, a lot of our clients have been asking for direct access to the underlying data and content that sits behind a lot of our products, and to be able to bring it into their workflows and analytics," explains Niranjan Thomas, General Manager for DNA Platform & Technology Partnerships. "That's what we're opening up to them—at scale."
At its core, DNA enables clients to infuse this premium data directly into their own analytic workflows in order to obtain deeper insights. It therefore represents an attempt by Dow Jones to not only produce world-class insights but also enable workflow-oriented decision-making. What's more, enabling AI and machine learning use cases sits at its core. Think of it as Data-As-A-Service (DaaS).
"If we think about the drivers for artificial intelligence and machine learning, having diverse and high-quality datasets for training purposes is absolutely key," says Thomas. "When you're looking at macro trends, the ability to have a training dataset that goes back beyond four or five years makes a world of difference."

Related: 7 Years After IBM Watson's Debut, The World Has Changed Beyond Recognition
Beyond black-box insights
On its own, a single piece of data or content might offer a narrow insight, but nothing more. The point of big datasets is that they represent powerful ways for understanding the world around us—particularly for organisations. Business and financial news provides them with the ability to flesh out insights in a way that is contextual for their operations. "Companies are interested in building intelligence on customers, partners, and suppliers—that's really the insights they are looking for, and they speak to both risks and opportunities," argues Thomas. "Having an open platform like DNA means our customers can take these insights into their workflow and intermingle them with other tools they've bought or developed."
The implications are broad, with widespread use cases across finance, professional services, and life sciences. In central banking, for example, Dow Jones' clients are conducting macroeconomic research to understand geopolitical risk and its potential economic consequences. Professional services firms are using DNA to identify new business development opportunities and market segments in which to grow.
As with most AI or machine learning applications, though, there's much more hard work going on behind the scenes. First, there's the need to aggregate content—an uphill battle in itself. After that, the data must be cleaned up to make it usable within the application. Using a combination of machine learning and rules-based encoding, Dow Jones deploy an army of experts to standardise, normalise, and structure all of their datasets using a proprietary tagging system called Dow Jones Intelligent Identifiers. After all, it's number-crunching—not magic—that makes AI work for us.
"It's not just the technology in and of itself—it's having that expertise around data and the domains that really makes a difference," Thomas explains. "Part of the genesis of DNA was that we wanted a platform that allowed us to experiment with our own data to support some of our own internal workflows, and we want customers to be able to do exactly the same thing because there is no one-size-fits-all."
New solutions for old problems
Many of the commercial issues facing companies today are nothing new. The difference is that, thanks to AI and machine learning, organisations now have the ability to actually manage these difficult, long-standing challenges and problems. Thomas sees it as a culminative moment in human history; one in which we are now very well equipped with the necessary tools and techniques to address some of the oldest and most difficult questions facing humanity.
Take Dow Jones' own work, where it DNA to analyze Hurricane Harvey which hit the Gulf Coast of the United States in August 2017. By extracting tens of thousands of documents from DNA and then using machine learning to produce a Knowledge Graph, the team was able to identify the network effects that ripple from a natural disaster like Hurricane Harvey. They were able to examine in detail its evolving secondary and tertiary impacts up until February 2018 many of which were - and still are - of significance to NGOs, government organisations, insurance companies, and other stakeholders. That piece of analysis, Thomas says, yielded some 'incredibly valuable' insights for planning disaster recovery efforts in the future, with both methodological and substantive value for a number of different sectors.
When you boil things down, we will always need more—and better—datasets to solve problems, be they natural disasters or quarterly projections. That's part of the reason the AI community is relatively open in terms of knowledge sharing. For a technology with applications across industry and departmental lines, it's vital that data and expertise are shared cooperatively.
For Thomas, society is at a turning point—what he calls the most amazing moment in his career in terms of data and technology coming together. "The democratisation of technology around AI and machine learning opens up an entirely new realm of possibility to a much broader audience, both at an enterprise level but also to individuals," he says. "The use cases from organisations that are leading the charge around machine learning applications have demonstrated tangible results, both commercially and for society more broadly."
The long-standing demand for more and better data is greater than ever in the age of AI. Today, thanks to platforms like Dow Jones DNA, enterprises are finally able to turn that data into results.
Catch the Dow Jones team at The AI Summit London, June 13-14. For more information on attendance and participation, click here.
Keep up with the ever-evolving AI landscape
Unlock exclusive AI content by subscribing to our newsletter!!
You May Also Like
---