Facebook to shut down primary facial recognition system, delete facial data of 1 billion people
Facebook to shut down primary facial recognition system, delete facial data of 1 billion people
Face/Off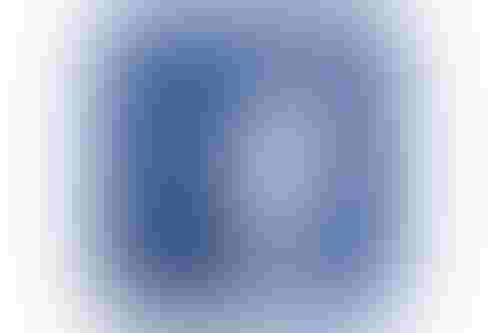 Face/Off
Social media and advertising giant Facebook plans to shut down its main facial recognition system, and delete the facial recognition templates of more than a billion people.
The company, which is attempting to re-brand as Meta, said that it would end the system that automatically identifies users in photos and videos, first introduced in 2010. Facebook said that it would continue using facial recognition elsewhere, in limited capacity.
Should have re-branded as Book
"People who have opted in to our Face Recognition setting will no longer be automatically recognized in photos and videos, and we will delete the facial recognition template used to identify them," Jerome Pesenti, VP of AI at Facebook/Meta, said. The system became opt-in in 2019, but prior to that was automatic.
"This change will represent one of the largest shifts in facial recognition usage in the technology's history. More than a third of Facebook's daily active users have opted in to our Face Recognition setting and are able to be recognized, and its removal will result in the deletion of more than a billion people's individual facial recognition templates."
Pesenti said that the system had some value – including for visually impaired people, and for letting people know they were in pictures – but added that there "are many concerns about the place of facial recognition technology in society, and regulators are still in the process of providing a clear set of rules governing its use."
The company will still use facial recognition for narrow use cases, like identity verification for financial services or device unlocking. That latter is currently used in Android and iOS to unlock phones, with face data stored locally rather than in a huge database.
"We believe this has the potential to enable positive use cases in the future that maintain privacy, control, and transparency, and it's an approach we'll continue to explore as we consider how our future computing platforms and devices can best serve people's needs," Pesenti said.
Crucially, the company confirmed to Gizmodo that the shut down was only of a Facebook.com facial recognition system, rather than a 'Facebook Co.' system. Other systems may be used for Instagram, or other Meta properties.
Facebook has been taken to court around the world over its facial recognition program, paying $650 million in 2020 to settle a US class-action lawsuit brought by users who claimed the firm had created and stored scans of their faces without permission.
Facebook allowed users to tag their friends in photos, thus creating facial profiles without the person's permission, in an apparent violation of Illinois' Biometric Information Privacy Act.
Facial recognition technology has come under increasing scrutiny across the world for its potential uses in corporate or government surveillance systems. Such systems have been found to reflect the biases of their creators and those hidden in popular datasets, leading to much higher error rates for non-white males, which has already led to wrongful arrests in the US.
"Face recognition technology fuels the over-policing of Black and Brown communities, and has already led to the false arrests and wrongful incarcerations of multiple Black men," the ACLU's Nathan Freed Wessler said last year.
Following the murder of George Floyd in Minneapolis by a police officer, and protests that were met by police violence, companies like Amazon Web Services, IBM, and Microsoft paused sales of the technology to police. But others, like controversial startup Clearview AI, have stepped in to take their place
Facebook's decision comes at a time of growing legislative action on facial recognition, and as the company tries to re-brand following a series of devastating revelations about its conduct.
Whistleblower Frances Haugen revealed that the company was aware it was harming teens' mental health, knew it was polarizing the society at large, and was undermining COVID-19 vaccination drives. It was previously linked to climate change disinformation, US election meddling, and genocide in Myanmar.
Keep up with the ever-evolving AI landscape
Unlock exclusive AI content by subscribing to our newsletter.
You May Also Like
---