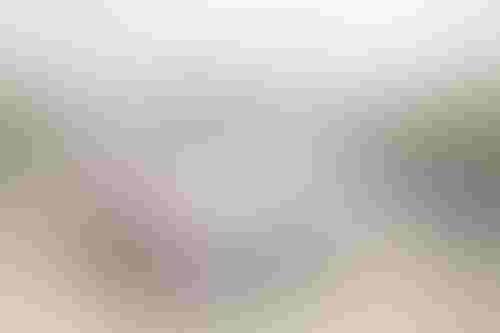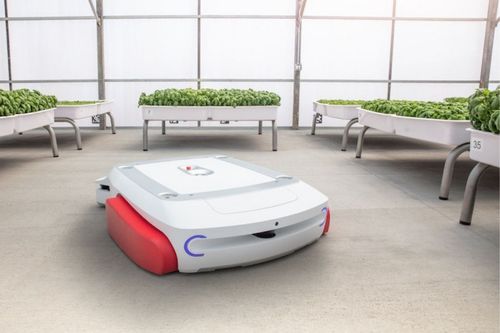 The bot can move 6-by-6-foot modules of plants weighing up to 1,000 pounds
Agritech firm Iron Ox has unveiled Grover – a mobile support robot designed to assist in farmyard operations.
The bot can lift more than 1,000 pounds, the company claims, and can aid in crop monitoring, watering, and harvesting.
Grover navigates its surroundings using LiDAR and a camera suite.
"We are applying technology to minimize the amount of land, water, and energy needed to nourish a growing population," said Brandon Alexander, CEO of Iron Ox.
"Our short-term goal is to mitigate the impact of climate change on the agriculture system. And we won't stop until we achieve our long-term mission of making the produce sector carbon negative."
This Grover ain't no muppet
Iron Ox was founded in 2015. Based in Silicon Valley, the company operates farms in Northern California that supply goods to San Francisco Bay Area market stalls and Whole Foods supermarkets.
Earlier this year, it opened a 535,000 square-foot indoor farm in Lockhart, Texas.
Its sites use a closed-loop system designed to optimize plant yield and reduce cycle time.
Adding Grover to that system allows its farms to "change crops at a moment's notice," the company said. This would help meet the needs of nearby grocery stores that, for instance, experience a spike in demand for specific seasonal or even out-of-season produce.
Grover can move 6-by-6-foot modules of hydroponically fed plants throughout Iron Ox sites to scanning booths for inspection. They can then be transported elsewhere if they require additional water, nutrients, or harvesting.
"Designing and building Grover was a complex multi-year project, solving for many challenges in hardware, software, autonomy, and mobility," said Sarah Osentoski, SVP of engineering at Iron Ox.
"Our goal is to make Iron Ox a center for excellence in agriculture with a core competence in artificial intelligence and machine learning."
The company is looking to expand its sales outside of the Golden State in time for the holidays, it said. It closed a $53m Series C funding round earlier in the fall, led by Breakthrough Energy Ventures.
Iron Ox said it will use the recently procured funds to expand its intellectual property portfolio. It's also looking to hire more plant scientists, roboticists, and engineers.
AI Business is putting together an eBook on automation and AI in agriculture – keep your eyes peeled for some of our upcoming in-depth articles.
Keep up with the ever-evolving AI landscape
Unlock exclusive AI content by subscribing to our newsletter!!
You May Also Like
---