FedEx partners with Nuro for autonomous deliveries
FedEx partners with Nuro for autonomous deliveries
Trialing compact autonomous delivery vehicles in Houston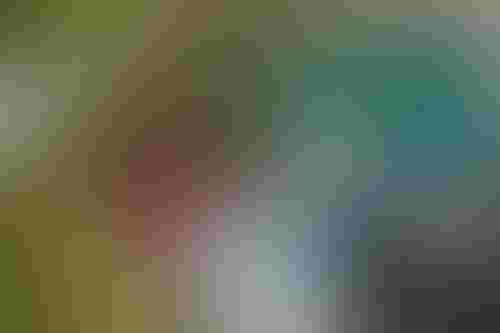 Trialing compact autonomous delivery vehicles in Houston
Logistics giant FedEx has entered into a multi-year partnership with robotics startup Nuro to test autonomous vehicles in its delivery network.
The two companies will start with a pilot program in Houston, Texas, and experiment with using compact, purpose-built systems in different stages of last-mile delivery.
Package handling, without the hands
Nuro's vehicles, which do not include space for a human driver, will be used for roadside pick-up, as well as multi-stop and appointment-based deliveries.
The company's vehicles have been used by other businesses for autonomous delivery trials, starting with a partnership with retailer Kroger in 2017.
Earlier this year, Nuro teamed up with Domino's to deliver pizzas, also in Houston – thanks to new legislation in Texas that allows driverless vehicles to operate without a human on standby.
The FedEx deal will mark Nuro's first foray into parcel delivery and pickup, and comes after the company raised $500m in late 2020, valuing it at $5bn. That year, it also received approval from the US Department of Transportation (DOT) and National Highway Traffic Safety Administration (NHTSA) to roll out its systems in California.
"This is a new kind of deal for our industry," Nuro co-founder Dave Ferguson said.
"It is a strategic partnership with significant commitments on both sides, targeted use cases and markets, and ambitious scale. We've already begun testing with FedEx in Houston, learning about their operations and getting their feedback. Over time, we'll test and deploy Nuro's robots together and grow to a scale that will be transformative for logistics and for everyday life."
How Nuro vehicles see the world © Nuro
While FedEx said the team-up was a "very serious, long-term commitment," it is not an exclusive arrangement.
In 2019, the company announced the 'FedEx SameDay Bot,' designed in collaboration with DEKA Development & Research Corp, founded by the creator of the Segway. Built to travel on sidewalks and along roadsides, the Bot is significantly smaller than Nuro's R2 car.
Nuro appears to be eyeing larger deliveries, acquiring Ike Robotics in December – which was developing autonomous trucks.
"FedEx was built on innovation, and it continues to be an integral part of our culture and business strategy," said Rebecca Yeung, the company's VP of advanced technology and innovation. "We are excited to collaborate with an industry leader like Nuro as we continue to explore the use of autonomous technologies within our operations."
FedEx handles about 18 million packages a day with a fleet of 200,000 vehicles, and is investing heavily to digitize its operations, and inject artificial intelligence systems into its logistics infrastructure.
In 2020, the company turned to Microsoft to integrate its in-house IoT equipment with Azure cloud. FedEx hoped this would enable real-time tracking and inventory management, as well as highlight areas that could be automated.
Keep up with the ever-evolving AI landscape
Unlock exclusive AI content by subscribing to our newsletter!!
You May Also Like
---