FIA 2022: Cyberattacks … in space? Hackers targeting low-Earth orbit satellites
FIA 2022: Cyberattacks … in space? Hackers targeting low-Earth orbit satellites
BAE's cyber lead urges increasing cyber resilience in space.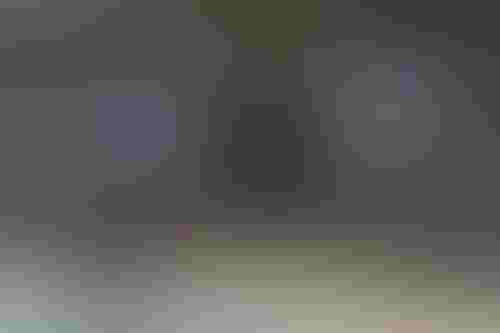 BAE's cyber lead urges increasing cyber resilience in space..
An hour before Russian troops poured into Ukraine on Feb. 24, systems belonging to Viasat were hit by a massive cyberattack. Malware rendered thousands of modems useless at places ranging from wind farms in central Europe to the primary target of Ukrainian infrastructure.
The Viasat attack is an example of the stark reality that bad actors are becoming increasingly more sophisticated, said Adrian Nish, head of cyber portfolio at aerospace and defense company BAE Systems, during a speech at the Farnborough International Airshow in England.
He suggested that nation-backed attackers can target satellites due to "significant resources and means to target space systems."
Typically, hacktivists, who are seeking to bring attention to a cause, and cybercriminals are not parties who would target satellites as "space systems aren't lucrative," Nish said.
But while espionage is the likely reason for a takedown, he warned that if cyber criminals unearth a potentially lucrative opportunity, more will want to join in.
As the means to launch satellites into space become more available, so too are threats posed by bad actors. Nish outlined how malicious actors are increasingly looking to target space assets – with hackers able to take control of often-Linux based systems in orbit.
"With the dawning of a new space era, we have an opportunity to look at cybersecurity again," he said. "We need to think about our resilience and depth. We need to get better at building systems that can simply segment things at different levels and contain breaches better."
Nish called on businesses to increase testing – both on individual systems and an end-to-end basis.
He also stressed the need to acknowledge a shifting threat landscape and to conduct increased 'what if-type' planning so as to increase agility.
"We need to be able to react in an agile manner as new threats and technologies emerge. This will help us to be more secure in the short term, but also future proof," Nish said.
Related stories:
FIA 2022: BAE shows off AR prototype for aircraft heads-up displays
FIA 2022: Future of nations is smart, autonomous and connected
Keep up with the ever-evolving AI landscape
Unlock exclusive AI content by subscribing to our newsletter!!
You May Also Like
---