Fiat delivers autonomous breakthrough for vans
Fiat delivers autonomous breakthrough for vans
Level 2 Autonomy is coming to popular Ducato line of light commercial vehicles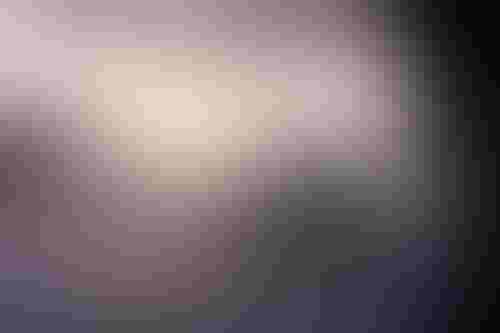 Level 2 Autonomy is coming to Ducato

The cliched image of 'white van man' driving aggressively and abusing other road users might soon become history, because self-driving is coming for commercial vans – with Fiat's new Ducato leading the way.
The Italian company has just announced that the latest version of the Ducato – marketed as Ram ProMaster in the US – will be the world's first Light Commercial Vehicle to feature Level 2 autonomy.
Level 2 is classed by the Society of Automotive Engineers as partial driving automation, where computers can control certain functions – such as steering, braking and acceleration – in limited scenarios (although there is always someone in the driver's seat to intervene if necessary).
An array of Advanced Driver Assistance Systems (ADAS) will be available on the new Fiat, improving the driving experience and making the van safer, although not all will features be offered as standard equipment, with some set to become optional extras.
Much of this tech has become familiar on cars in recent years but is only now finding its way onto commercial vans.
First of many
Among the Ducato's ADAS highlights are autonomous emergency braking (AEB), which scans the road ahead, sounding a warning and bringing the vehicle to a halt if it senses that a crash might happen. This is designed to prevent collisions or in a worst-case scenario, reduce their severity.
Lane Keeping Assist, as the name suggests, calculates the van's position in a lane by way of a sensor, informing the steering what inputs are required to keep the Ducato between the white lines.
There's also Adaptive Cruise Control with Stop and Go. This essentially maintains the van at a constant speed, but with the capability to bring the car to a halt in traffic. When the traffic starts moving again, it can then accelerate back up to speed.
Traffic Jam Assist keeps the van moving safely in slow traffic, while Active Park Assist is a semi-autonomous system that aids perpendicular and parallel parking maneuvers. These are also helped by a Digital Central Mirror, which shows an enhanced rear view for the driver.
The breakthrough is likely to be just the start of the self-driving era for Fiat's commercial vehicles, as the company's plans to deliver a fully autonomous van are well documented. In July last year, AIBusiness reported how it had teamed up with Waymo with this specific intention.
Keep up with the ever-evolving AI landscape
Unlock exclusive AI content by subscribing to our newsletter!!
You May Also Like
---