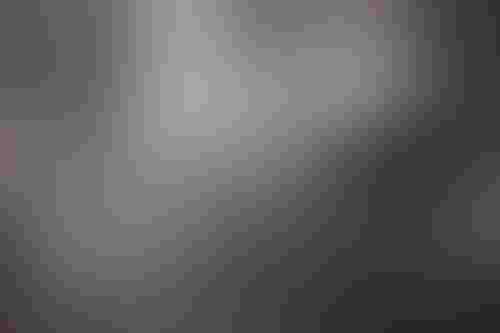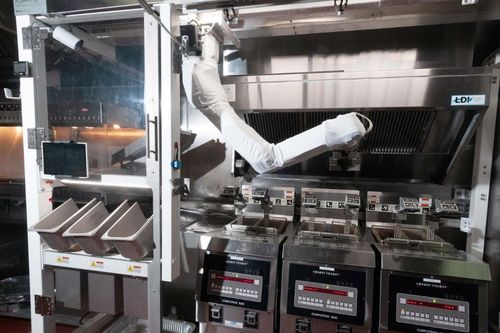 With sleeker design, new AutoBin system, and increased food prep abilities, Flippy 2 has arrived
Miso Robotics, the startup developing autonomous kitchen assistants, has unveiled Flippy 2 - a robotic system designed to automate the frying and grilling processes in the kitchen.
The latest model can assume an entire fry station and perform more than twice as many food preparation tasks, the company claims.
It features a new AutoBin system - a sorting system for lower volume and specialty foods like onion rings or chicken tenders. Each 'bin' can hold as much as a full fry basket and is fully customizable.
Once the product is placed in the bin, a computer vision system identifies the food, picks it up, cooks it in the correct fry basket, and places it into a hot-holding area.
Flippy 2 offers sleeker design that takes up less space in the kitchen - including 56 percent reduction in aisle intrusion, 13 percent height reduction, and fewer overall cleanable surfaces, Miso said.
"Since Flippy's inception, our goal has always been to provide a customizable solution that can function harmoniously with any kitchen and without disruption," said Mike Bell, CEO of Miso Robotics.
"Flippy 2 has more than 120 configurations built into its technology and is the only robotic fry station currently being produced at scale."
Flippy with a vengeance
The initial Flippy model thrust the startup into the limelight upon its founding in 2016. The company has since gone on to launch CookRight, a software as a service aimed at improving restaurant kitchen operations, and automated soda machines in partnership with beverage dispenser manufacturer Lancer Worldwide.
Flippy has even made it to the small screen, appearing in the new Hulu docuseries, 'The Next Thing You Eat.' Buck Jordan, the company's president, can be seen in the trailer telling chef David Chang that his team is installing Flippy in steakhouses "this year."
Jordan spoke with AI Business earlier this year and said that Miso is planning on taking its kitchen bots to markets outside of the US.
"Countries that have a larger output of frying products are being sold in the UK, Canada, Australia, France, but less so in others – there are certain countries that we'd go to first," he said back in May.
Earlier this year, the startup began its crowdfunding campaign and has since raised $30m. It's also mid-way through a Series D venture capital round.
From Wings to White Castle
The first iteration of Flippy hit headlines after trials at White Castle, the famous hamburger restaurant chain. It saw first deployment in a location in the Chicagoland area in September 2020.
White Castle said it will be using the updated model in additional locations.
Since the initial tests at White Castle, the fast-food chain has been both "impressed and pleased with the productivity gains Flippy has brought to daily operations," a Miso statement reads.
"We learned so much from Flippy and our partnership with Miso Robotics," said Jamie Richardson, VP at White Castle. "It's amazing to see the future of how we provide even better service and even more hot and tasty food to our craving customers happening right before us in real time."
Prevously, there was a need for human assistance on both sides of the robot, from the initial point of contact with the raw product to when the cooked food gets placed in the holding area – requiring one or two employees at several steps, Miso said.
"Like all technologies, Flippy 2 has evolved significantly from its predecessor, and we are extremely grateful for the insights collected from White Castle to truly push its development forward in a real restaurant environment," Bell added.
In addition to its White Castle expansion, Miso has several other pilot agreements, including an ongoing partnership with Inspire Brands, the titan-sized holding company that operates the likes of Arby's, Dunkin', and Baskin-Robbins.
Its Buffalo Wild Wings sports bar franchise is currently testing Flippy Wings, a recently unveiled robotic chicken wing frying unit.
Inspire has been testing Flippy Wings units in its Innovation Center in Atlanta, as well as in the Alliance Kitchen, its ghost kitchen for food delivery.
Once tests are complete, the machine could potentially make its way to a standalone Buffalo Wild Wings location next year.
Keep up with the ever-evolving AI landscape
Unlock exclusive AI content by subscribing to our newsletter!!
You May Also Like
---