Ford and Hermes study reactions to self-driving cars – by hiding the driver
Ford and Hermes study reactions to self-driving cars – by hiding the driver
The unusual 'self-driving service simulation' trial is set to take place in Oxford, the UK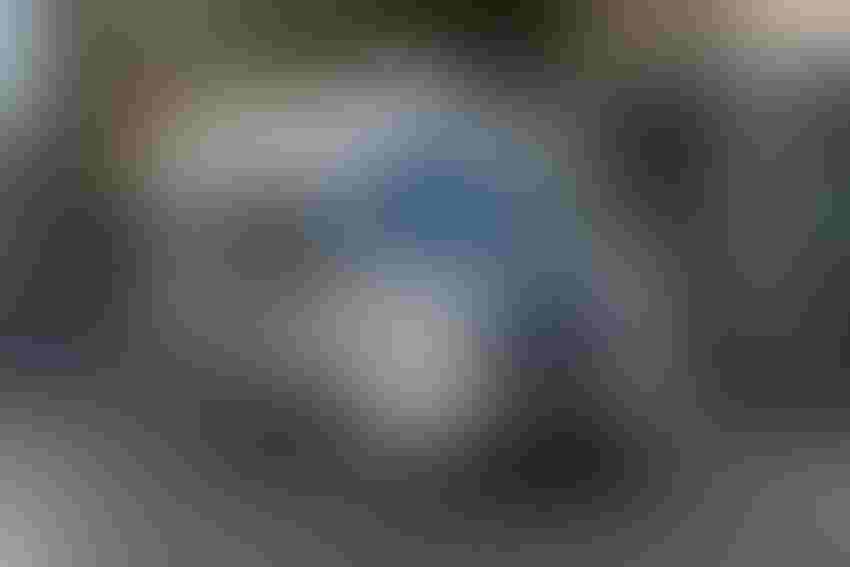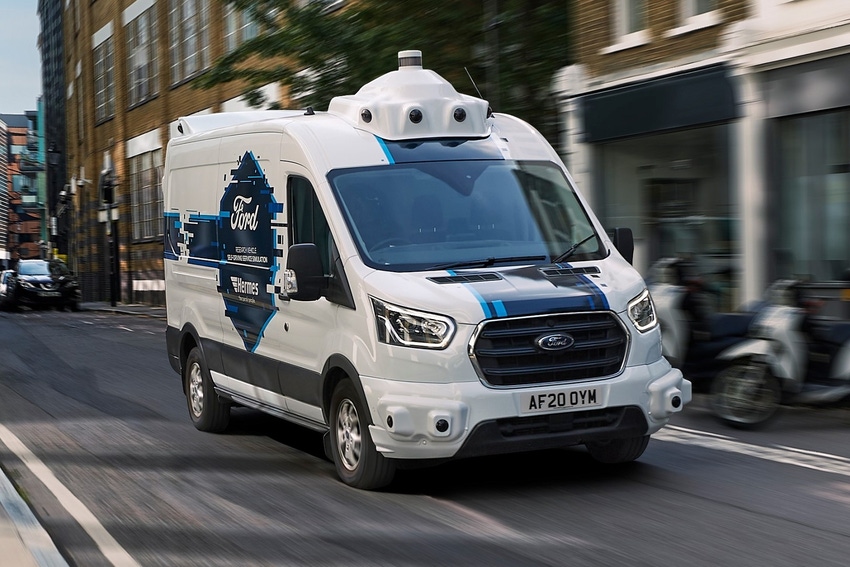 The 'self-driving service simulation' trial is set to take place in Oxford, the UK
Ford and delivery service Hermes have teamed up for an unusual trial of a self-driving van – which isn't actually self-driving.
Rather than assessing the technology that facilitates autonomous control, the test aims to find out how pedestrian couriers would engage with and use a 'self-driving' van, and whether the public can embrace the idea.
The two-week trial in Oxford will see the vehicle in question mimic the look of an autonomous van, with an array of sensors, while fitted with what Ford is terming a 'Human Car Seat'.
In essence, this allows an experienced, hidden driver to control the vehicle while creating the impression to others that there is, in fact, no one at the wheel.
The invisible man
Delivery services have been earmarked as an area of huge opportunity for autonomous services. Richard Balch, Ford Europe's director of Autonomous Vehicles and Mobility, explained the rationale behind the project: "As we plan to bring autonomous vehicles to the roads, it is important that we focus not only on enabling the technology, but on enabling our customers' businesses. Clearly, there is no better way to identify how they may need to adapt than to experience those processes in real life."
During the test, pedestrian couriers who support the van will be issued with a smartphone app, developed by Hermes, that allows them to hail the vehicle and unlock it when it's safely parked. Once inside they are directed to a specific locker which contains the parcels they are required to deliver via digital screens and voice prompts.
The hope is that if these processes are successful, and the idea of driverless vehicles delivering parcels is received positively, their introduction into delivery fleets can be accelerated.
Hermes is the first courier company to make use of the Ford research vehicle, and has high hopes for the trial.
Lynsey Aston, head of Product, Innovation and Onboarding, said: "We're excited to collaborate with Ford on this proof of concept trial, which is all about understanding the potential for autonomous vehicles and if they have a role in delivery in the longer-term future. We're constantly innovating to incubate and then explore concepts like this, and we look forward to the initial findings, which will no doubt be useful on an industry-wide level."
Ford has invested heavily in developing autonomous technology in recent years and is now running tests of self-driving vehicles in six major US cities, alongside technology partner Argo AI. Around $5 billion has been set aside for further research between 2021 and 2025.
Last year, a pilot program in Miami, Florida, saw Ford and Argo AI successfully use autonomous commercial vehicles to deliver fresh produce and school supplies as part of a charity project, providing a glimpse of how the tech might be used in future.
Keep up with the ever-evolving AI landscape
Unlock exclusive AI content by subscribing to our newsletter!!
You May Also Like
---