Ford is using AI to develop predictive road safety tool
Ford is using AI to develop predictive road safety tool
"We see this as an opportunity to reduce road traffic incidents and save lives"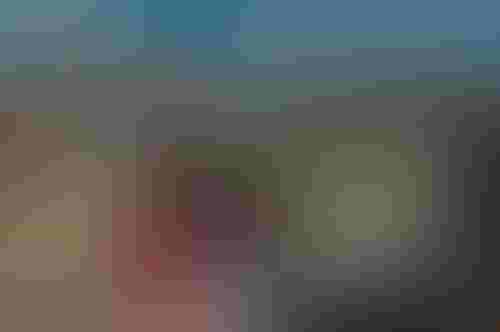 "We see this as an opportunity to reduce road traffic incidents and save lives"
A road safety system that uses AI to predict accident hotspots is being developed by a consortium led by automotive giant Ford.
The Data-Driven Road Safety tool analyses information from connected vehicles, intelligent road sensors, and local authorities, to advise on the most likely locations for road safety incidents, and their possible causes.
It should allow cities and towns to identify roads and junctions that pose the highest risk to road users, and take pre-emptive action in an attempt to reduce the danger.
Working alongside Ford on the project are London-based AI sensor specialist Vivacity Labs, Oxfordshire County Council, and Loughborough University, with support from Transport for London.
The project is part-funded by government agency Innovate UK, and the UK Department of Business, Energy and Industrial Strategy.
Quantifying traffic
The goal is to develop the tool into a solution that can be used around the world, and an extensive testing program is already being planned.
Up to 700 passenger cars and commercial vehicles from Ford will be voluntarily connected across Oxfordshire and London as part of the 18-month project.
Detailed telematics data from the fleet – for example, brake or accelerator use and steering wheel angle – will be analyzed in combination with information from 100 of Vivacity Labs' stationary, AI-based sensors, 25 of which have just been installed.
These sensors use machine learning algorithms to detect near-miss accidents, and are also able to track the movements of cyclists, pedestrians, and non-connected vehicles. To ensure there are no breaches of privacy, the data shared by the sensors is made anonymous, with the video feeds discarded at source.
Peter Mildon, Vivacity Labs' chief operating officer, said: "This project enables us to extend our AI research into road safety and explore a wider integration of our system into Ford's Mobility ecosystem. Unlocking the potential road safety benefits of Vivacity's existing traffic sensor network has been a goal for us for some time, so it's rewarding to see this under way in London and Oxfordshire."
Experts from Ford and Loughborough University will analyze the vehicle and driver data; meanwhile the Oxfordshire County Council will investigate how it can combine existing information with sensor output to potentially rethink procedures or layouts, and improve safety.
If successful, the tool could be developed into a scalable, commercial product that could be used to improve safety across the globe.
"Soon every new vehicle will be a connected vehicle, and we see this as an opportunity to reduce road traffic incidents and save lives in a significant way," said Jon Scott, project lead at City Insights, Ford Mobility Europe. "By collaborating with leading innovators, experts and academics – and with the backing of Innovate UK – we truly believe we can help improve mobility for millions around the world."
The kind of safety improvements possible were highlighted by two previous trials carried out by Ford in London that analyzed one million miles driven by connected vehicles.
These resulted in several recommendations, like introducing red-light cameras to deter signal jumping, cutting back vegetation to make signage more visible, adding double height signage and signals, and resurfacing highways.
Keep up with the ever-evolving AI landscape
Unlock exclusive AI content by subscribing to our newsletter.
You May Also Like
---