Ford uses autonomous shuttles to deliver groceries to pensioners in Detroit
Ford uses autonomous shuttles to deliver groceries to pensioners in Detroit
Motor giant also testing simulated AVs in British ports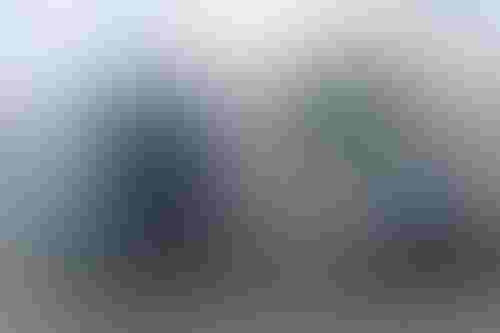 Motor giant also testing simulated AVs in British ports
Ford has launched a six-month pilot program for self-driving shuttles delivering food to senior citizen in Detroit.
The shuttles are fully autonomous but have a person behind the wheel in case of emergencies, typical for most self-driving vehicle trials.
The project is expected to deliver 10,000 pounds of food to the doorsteps of senior citizens who lack access to food due to mobility challenges, according to Ford.
"We're constantly thinking about how to expand our reach in communities for those who don't have access to the most basic goods, like groceries or warm meals," said Joe Provenzano, mobility director at Ford Motor Company Fund.
"Bringing Ford's mobility expertise together with local collaborations allows us to create innovative solutions that make communities stronger and people's lives better."
Self-driving for seniors
Ford is among the automakers active in the autonomous vehicle (AV) market. It owns 40 percent of Argo AI, with the pair working with Lyft to provide semi-autonomous rides.
Ford vehicles were the first driverless cars to have driven on the streets of New York after Intel-backed Mobileye used its vehicles as part of its tests in July.
A month earlier, Ford paired with delivery service Hermes to trial a self-driving van, which  wasn't actually self-driving. Rather than assessing the technology that facilitates autonomous control, the test sought to find out how pedestrian couriers engaged with and use a 'self-driving' van, and whether the public can embrace the idea.
The company's tests in Detroit however use a low-speed autonomous shuttle. The vehicles are operated by Ford subsidiary Quantum Signal AI.
Driving along a fixed route, the bags will be loaded at Ford's Resource and Engagement Center in Southwest Detroit before being driven to the Rio Vista Detroit Co-op Apartments, where the groceries are to be given to residents.
Twenty residents have opted in to receive dry and canned goods and fresh produce. Delivered items are determined based on feedback from participants.
Ford autonomous projects: From pensioners to ports
Weeks prior to its Detroit project, Ford said it was working with logistics firm DP World to deploy 'driverless' vans on worksites, such as ports.
Similar to its Hermes project, a simulated autonomous vehicle was shown navigating DP World London Gateway, one of the U.K.'s fastest-growing ports.
For the trial, Ford used a specially adapted transit fitted out to mimic the look of an actual self-driving vehicle with a driver concealed within a "Human Car Seat."
Employees loaded packages into secure lockers in the rear of the van, with the van then traveling for colleagues to then retrieve them.
Every step of the process was monitored by researchers who found that employees quickly became comfortable with using the specially equipped van.
"It was incredible to see how enthusiastically the team at DP World embraced working with the support of a self-driving vehicle, said Richard Balch, director, autonomous vehicles and mobility at Ford of Europe.
"What worked so well at DP World premises could equally be of benefit at universities, airports and manufacturing facilities."
Keep up with the ever-evolving AI landscape
Unlock exclusive AI content by subscribing to our newsletter!!
You May Also Like
---