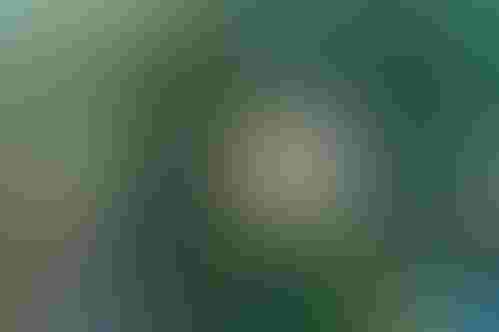 This man knows how to make chips
Legendary processor architect Jim Keller has joined a small Canadian startup to build deep learning chips.
Keller previously held key roles at Intel, Tesla, AMD, and Apple, helping develop some of the most successful processor designs in history. At Tenstorrent, he will work as the chief technology officer, focusing on building new artificial intelligence hardware.
Not that kind of torrent
"Tenstorrent was founded on the belief that the ongoing shift towards machine learning-centric software necessitates a corresponding transformation in computational capabilities," said Ljubisa Bajic, Tenstorrent's CEO. The company hopes to target both training and inferencing workloads, for both data centers and edge hardware.
Keller said that the company "has made impressive progress, and has the most promising architecture out there," with Tenstorrent "poised to become a next-gen computing giant."
He added that 'Software 2.0,' the term that describes the application of machine learning methods to solve problems previously addressed by traditional software, is the largest opportunity for computing innovation in a long time.
Keller, who will also become the company's President and a board member, is well respected in the semiconductor industry. He began his chip-making career at Digital Equipment Corporation in 1982, designing Alpha processors, followed by two years at AMD working on the K7 and K8.
He then spent four years as Chief Architect at SiByte/Broadcom, four years at P.A. Semi, four years at Apple (A4+A5), then back to AMD to develop the K12 and Zen – with the latter largely responsible for AMD's huge market share gains.
The next two years were given over to Tesla, where Keller helped develop its 'Full Self-Driving chip' as VP of Autopilot Hardware Engineering.
Finally, he headed to Intel, spending two years as SVP of the Silicon Engineering Group in an effort to fix the company's well-publicized manufacturing problems, something which was met with limited success. Keller left Intel in June 2020 citing "personal reasons," but remained as an exclusive consultant to the company for another six months.
"There is nobody more capable of executing [Tenstorrent's] vision than Jim Keller, a leader who is equally great at designing computers, cultures, and organizations," Bajic said. "I am thrilled to be working with Jim and beyond excited about the possibilities our partnership unlocks."
The company was founded in 2016, and employs around 70 staff in Toronto and Austin.
Keep up with the ever-evolving AI landscape
Unlock exclusive AI content by subscribing to our newsletter!!
You May Also Like
---