Former Waymo engineer and AI church founder sentenced for stealing self-driving car secrets
Former Waymo engineer and AI church founder sentenced for stealing self-driving car secrets
God programs in mysterious ways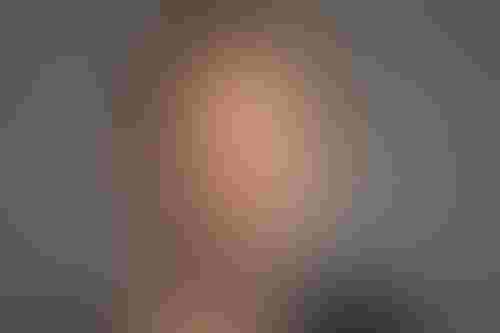 God programs in mysterious ways
Former Waymo engineer Anthony Levandowski has been sentenced to 18 months in prison for stealing trade secrets from Google's self-driving subsidiary, months before he became the head of a rival division at Uber.
Levandowski was well-regarded as a talented programmer, leading a team that built a self-driving motorcycle for a DARPA challenge in 2004.
He also set up a church to worship an artificial intelligence 'Godhead' that is yet to arrive.
How Otto became uh oh
Levandowski was convicted this week after a plea agreement in March, but will not enter custody until the Covid-19 pandemic has abated to a lower, undefined, level.
US District Judge William Alsup in San Francisco said a more lenient sentence would have given "a green light to every future brilliant engineer to steal trade secrets."
He called Levandowski's actions the "biggest trade secret crime I have ever seen," adding: "Billions in the future were at play, and when those kind of financial incentives are there good people will do terrible things, and that's what happened here."
In a statement, Levandowski said that "the last three and a half years have forced me to come to terms with what I did. I want to take this time to apologize to my colleagues at Google for betraying their trust, and to my entire family for the price they have paid and will continue to pay for my actions."
While at Google, Levandowski transferred more than 14,000 company files to his personal laptop, including development schedules and product designs.
He then quit, created his own autonomous vehicle startup called Otto in January 2016, which was acquired almost immediately by Uber for $680 million.
The next year, Waymo filed a lawsuit against Uber claiming Levandowski "downloaded 9.7GB of Waymo's highly confidential files and trade secrets, including blueprints, design files and testing documentation." Judge Alsup at the time ordered the engineer to refrain from working on Otto's LiDAR technology.
Uber CEO Travis Kalanick also stood down that year – while the self-driving controversy played its part, allegations of ignored of sexual harassment claims, a leaked video of the CEO apparently drunkenly berating one of the company's drivers, and numerous other controversies led to his departure.
The Uber Advanced Technologies Group resumed self-driving tests in San Francisco this year; the efforts were scaled back when an Uber autonomous vehicle killed pedestrian Elaine Herzberg in 2018. Investigations found that the system failed to behave properly, and was at fault.
Amid endless media coverage and mounting legal pressure, Levandowski did what many others do – he turned to God. Except he decided to create his own.
In 2017, Levandowski began promoting his new religion, the 'Way of the Future." He named himself the Dean of the WOTF, as well as CEO of the nonprofit corporation formed to run it.
The AI church aims to bring about the "realization, acceptance, and worship of a Godhead based on Artificial Intelligence (AI) developed through computer hardware and software."
On its now-defunct website, the church states: "In 'recent' years, we have expanded our concept of rights to both sexes, minority groups and even animals, let's make sure we find a way for 'machines' to get rights too.
"Let's stop pretending we can hold back the development of intelligence when there are clear massive short term economic benefits to those who develop it and instead understand the future and have it treat us like a beloved elder who created it."
The church believes the creation of a super-intelligent AI is inevitable, and that it would essentially become a god – and that our best bet for survival is to get on its good side by worshiping it.
It is not clear what is the current status of the church, which is recognized by the Internal Revenue Service. Its website has been replaced by a blog with two posts, one of which is about sewing machines.
Keep up with the ever-evolving AI landscape
Unlock exclusive AI content by subscribing to our newsletter!!
You May Also Like
---