Foursquare's Mike Harkey: Machine Intelligence Will Appear Everywhere
Foursquare's Mike Harkey: Machine Intelligence Will Appear Everywhere
Foursquare's Mike Harkey: Machine Intelligence Will Appear Everywhere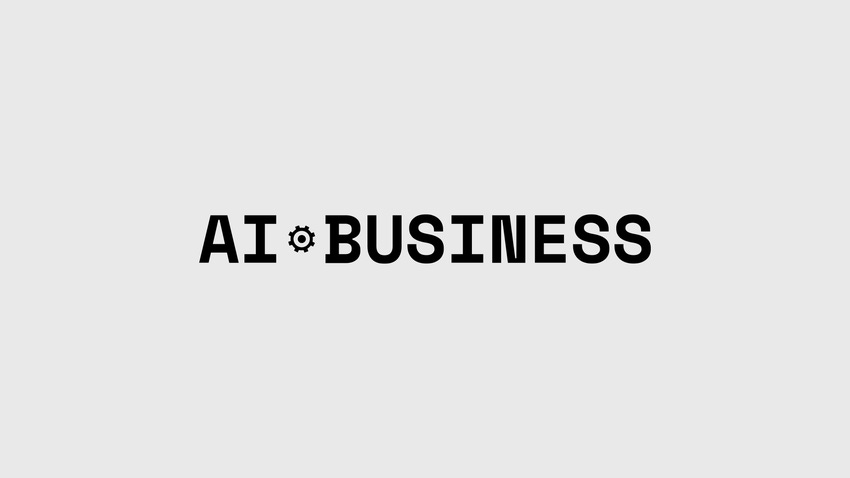 AI Business recently spoke to Mike Harkey, VP and Head of Business Development at
Foursquare
.
Foursquare is a technology company that enriches consumer experiences and informs business decisions through location intelligence. Every month, 50 million people use the Foursquare and Swarm apps and websites to discover new places, explore the world and check in. Their community has written 87 million tips and checked in 10 billion times. Foursquare powers location data for Apple, Uber, Twitter and 100,000 other developers.
Based in San Francisco, Mike Harkey has nearly 15 years of general management and business development experience at consumer mobile and Internet companies.  Prior to becoming the VP and Head of Foursquare's Business Development team, Mike served as General Manager and head of business development at Songkick (the leading concert discovery service) and Senior Category Manager at eBay.
Mike will be drawing upon his wealth of experience and industry expertise at The AI Summit in San Francisco on 28-29 September, where he will deliver his keynote on 'How businesses are using Location Intelligence to make bold predictions and understand trends'.
  Mike Harkey of Foursquare
We start by considering the enterprise as a whole, and the impact AI will have. Mike begins with an interesting reference:
"In Kevin Kelly's recent book, The Inevitable: Understanding the 12 Technological Forces That Will Shape Our Future, he wrote: 'This is not a race against the machines. If we race against them, we lose. This is a race with the machines. You'll be paid in the future based on how well you work with robots. Ninety percent of your co-workers will be unseen machines.'
"Indeed, AI will have a massive impact by virtue of its ubiquity – we will see machine intelligence appear everywhere. It will go far beyond the places we've come to expect like self-driving cars and calendar assistants and settle somewhere into our mundane daily operations, both seen and unseen. It will appear as a helpful tool to be used or discarded".
When it comes to implementing AI in the marketplace, Mike thinks of the challenge as a "bottleneck" rather than an obstacle:
"The real bottleneck is product vs market fit. And the question is: can humans design a utility that's more delightful than the alternative?"
Mike says that Foursquare are using AI technologies in a few ways, but their focus is on the bigger picture of what AI can offer:
"The big theme for us is using AI in tandem with our best-in-class data to make our apps more delightful for consumers. Thanks to our 50 million monthly active users across Foursquare, our city guide app, and Swarm, our check-in app, we have a unique understanding of foot traffic and the places that people visit".
It is in their Swarm app and beta app, Marsbot, that Foursquare are seeing the best results from the use of AI:
"We're able to overlay the data with AI in Swarm to predict where you're going to check in based on large historical samples or to make a smart recommendation in Foursquare to help you find your next favourite fish taco. Our new beta app, Marsbot, is all about texting you with recommendations for places to eat, drink or visit when you aren't even asking for them. This is all rooted in AI".
The approach is slightly different for enterprise customers and retailers:
"For our enterprise customers, like hedge funds, on the other hand, we help them to use our data to make their own predictions about movements of equity prices. For retailers, we help them evaluate the future impact of their business decisions on a market."
In the long run, Mike is very clear that the AI strategy at Foursquare all comes back to the data:
"It's a virtuous cycle in which AI can help us better understand our users, which allows us to make better recommendations and create a better experience that can inform future recommendations. AI is constantly strengthening our data, our understanding and making our product better for consumers".
Looking outward to the mobile apps industry, Mike predicts the change that will come about with the more widespread adoption of AI:
"Location and context awareness offer a new paradigm for app developers to engage their audience. We've seen how understanding what people love to do in the real world can positively impact the use of our apps. And we've seen other apps that reply on our location intelligence see similar results. With this perspective, it's easy to imagine how the future of AI will be built on new sources of data and understanding".
At The AI Summit in San Francisco on 28-29 September, Mike Harkey will deliver his keynote on 'How businesses are using Location Intelligence to make bold predictions and understand trends'.
He will be joined by other CxOs from the world's leading enterprises and the most exciting AI software developers, all gathering to explore the huge opportunity that AI presents the mobile commerce industry, and many more industries besides.
To find out more about The AI Summit, visit: theaisummit.com
For the latest news and conversations about AI in business, follow us on Twitter, join our community on LinkedIn and like us on Facebook
Keep up with the ever-evolving AI landscape
Unlock exclusive AI content by subscribing to our newsletter!!
You May Also Like
---