Fujitsu CTO: Big Challenges Ahead For AI In Business
Fujitsu CTO: Big Challenges Ahead For AI In Business
Fujitsu CTO: Big Challenges Ahead For AI In Business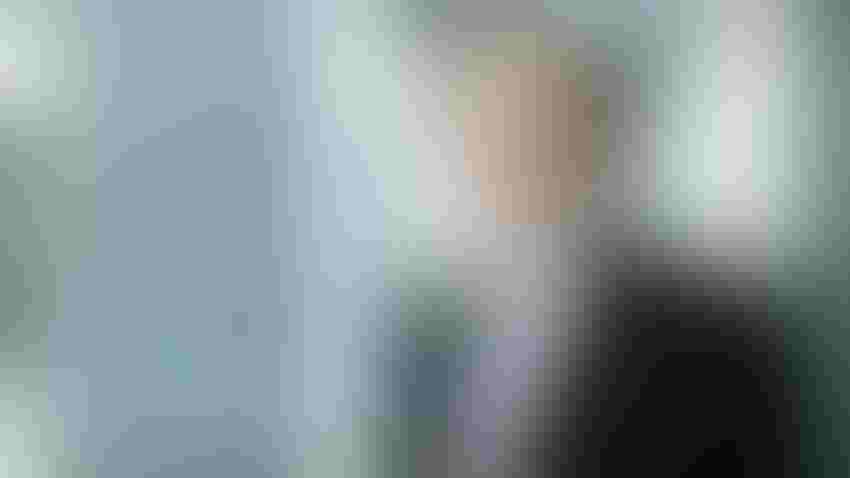 We spoke to Dr Joseph Reger, Fujitsu Fellow and Chief Technology Officer, EMEIA, Fujitsu, and discussed the implications AI will, and does, have on businesses, as well as Fujitsu's very own AI platform, Zinrai.
Having worked as the CTO for Fujitsu since 2002, Dr Joseph Reger is a leader in his field, and we had the opportunity to talk to him about how he believes artificial intelligence will shape the businesses, and the world, of the future. We started off by asking him how Fujitsu is currently involved in the AI space.
"Fujitsu has been involved in the development of AI and associated technologies for the last 30 years. This includes work on complementary technologies such as robotics where we own a significant number of patents," he said.
He continued, "Over the last two years, Fujitsu's various threads of development have been brought together under the umbrella of Al Zinrai – our structured framework for a human-centric AI - that incorporates sensing and recognition technologies, knowledge processing, decision-making and support."
"Ultimately, the foundation for effective processing is excellent systems design that can handle the different types of processing required for AI. Fujitsu's core expertise lies in the design and implementation of these systems," he concluded.
We then moved the conversation onto the specific areas of AI that Fujitsu is currently focused on developing. "Our belief is that AI will become a part of everyday business for all companies. Our intention is to use AI to enhance all the services we currently provide to our customers as the different technologies mature and improve."
He continued, "We currently use AI to help identify cyberattacks and threats to maximize the effectiveness of our managed security service. AI, once appropriately trained, is much more effective at identifying both existing and new threats than either a human expert or other, currently available technologies."
We're starting to see many companies adopt AI in a wide variety of different areas. We were keen to find out which verticals Fujitsu were gaining the most traction from in relation to AI. "The ability to take masses of data from multiple different sources and turn it into meaningful business insights requires the support of AI. As a result, few sectors will be left untouched," said Dr Joseph Reger.
He continued, "The finance industry has been using AI for some time. Where AI is extremely powerful is where patterns are involved, which is why many financial institutions use AI to model the likely direction of stocks."
Fujitsu's CTO then went on to mention other areas such as healthcare and transport. "Healthcare is another vertical that is starting to take advantage of the benefits of AI – as it is a field that generates large quantities of clinical data - AI is perfectly suited to analyzing this input to extract insight."
"Transport is another area which will be revolutionized by AI as AI technologies are at the heart of autonomous vehicles. While the most frequently cited examples of autonomous cars relate to Uber and Amazon, in fact the early adopters of this capability are likely to be logistics companies that ship goods long distance along motorways," he explained.
But what about their clients? How was the deployment of AI impacting Fujitsu's clientele? "Our customers will be impacted across all aspects of their businesses. For instance, in the field of human resources, products are available to help identify and manage talent within an organization. Sales planning tools such as Salesforce also use AI to improve pipeline planning and the prediction of churn sales," he said.
Ultimately, there are many companies offering similar services to those of Fujitsu. What really set them apart from the rest? "Fujitsu developed its Zinrai AI capabilities and delivers them as part of its broader cloud services – via its MetaArc digital business platform. These services are based on open source technologies. Fujitsu spends ~$2bn in R&D worldwide. This enables us to continually enhance our products and services," he detailed.
"Critically, we work locally with our customers to co-create solutions for them rather than taking a one size fits all approach. Fujitsu also takes the best AI products in the market and integrates them into its broader services portfolio," he said.
"These factors, combined with first-hand experience of over 300 real-world projects and pilots with many hundreds of customers, set Fujitsu apart," he finished.
Granted, Fujitsu has been trading since 1935, but where do they see themselves in five years' time? "Fujitsu will be developing technologies, solutions and services for customer business challenges in multiple dimensions of AI."
He continued, "Fujitsu will be known for its particular approach to AI called 'Human Centric AI', as we realize that there are ethical and moral issues and challenges that come with the development of AI technologies and will act in development and applications as a responsible business."
AI is one of the biggest buzzwords of 2017. How does someone as senior as Dr Joseph Reger see the adopting of AI evolving in 2017? "The rate of AI adoption will only increase in the coming year. While the market perception of AI is likely to be impacted by the realization that it is not the panacea for every business problem, we believe that companies will run proofs of concept or trials which will demonstrate business value in certain use cases."
Yet, even though many businesses will be looking to adopt AI, naturally they will be faced with many challenges. Dr Joseph Reger identified them threefold: technical skills, governance and data. "AI projects require an interesting mix of niche technical, business domain and data skills. The technical skills are in short supply so we are likely to see this limit progress as companies cross train or find other mechanisms such as turning to academia to fill the shortfall," he said.
"Fujitsu believes that the management of algorithms will become a significant task for enterprises as their implementation evolves." He continued, "In regulated industries, this challenge in governance will become an issue if failures are associated with AI."
The third challenge Dr Reger outlined was data. "AI technologies are useless without data. Enterprises will need to have effective data strategies to allow AI to add value. Collecting that data will be a precursor to the adoption of AI."
However, he also sees data, or more specifically, the ability to gather data, as their biggest opportunity for the next five years. "As the amount of customer data being generated shows no sign of relenting, the biggest opportunity for enterprises will be to use that data to their advantage," he finished.
Image courtesy of Editor I – CIO
Keep up with the ever-evolving AI landscape
Unlock exclusive AI content by subscribing to our newsletter!!
You May Also Like
---