Gaming wars: AppLovin offers to buy Unity Software for $20 billion
Gaming wars: AppLovin offers to buy Unity Software for $20 billion
Analysis: Bid complicates Unity's plan to buy AppLovin rival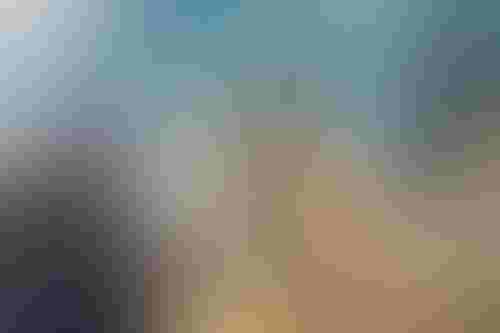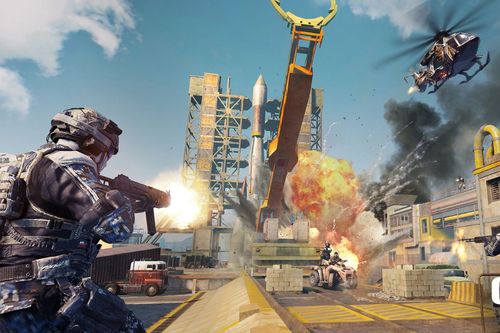 Analysis: Bid complicates Unity's plan to buy AppLovin rival
A takeover war is brewing in the video games industry.
On Tuesday, AppLovin unveiled an unsolicited bid to acquire Unity Software — used to build games such as Call of Duty and Pokemon Go — for $20 billion in an all-stock deal. The surprise offer throws a wrench into Unity's ongoing acquisition of ironSource, a smaller AppLovin rival, in an all-stock deal worth $4.4 billion.
One unusual twist: AppLovin CEO Adam Foroughi offered to be demoted to COO of the new company if Unity takes its deal. Unity CEO John Riccitiello would be CEO of the combined company. Unity also can appoint the majority of the new company's board members.
Unity is the world's leading platform for developing games and especially real-time 3D content, at a time when there is burgeoning interest in the metaverse. AppLovin is one of the largest marketing and monetization companies for games developers. The tie-up would provide a fully integrated platform for game developers that serves them from creation and publishing of games to marketing and monetization.
AppLovin essentially is offering itself as a replacement for ironSource, which also is in the games marketing and monetization business. AppLovin's buyout offer stipulates that Unity must drop ironSource if it takes the deal.
AppLovin "is better positioned than any other company to develop an end-to-end platform with Unity," according to a company statement. "With AppLovin and Unity working in concert, developers would be able to seamlessly take their app from concept to commercialization with continued growth and optimization at far greater scale and effectiveness."
Unity did not respond to a request for comment in time for publication.
Similar strategic logic
AppLovin's proposed deal has a "similar strategic logic to the ironSource deal it is trying to replace," said Liam Deane, principal analyst of Games Tech at sister research firm Omdia. "AppLovin, Unity, and ironSource each have ad networks that are strong in the mobile games space but very much in the second tier overall."
"Mobile games advertising is a big market: Omdia projects revenue of $67 billion this year," he continued. "But that's only about 10% of the total digital advertising market. Everyone expects consolidation of ad networks so there's a scramble among the smaller players to build scale, and the big fall in tech stocks has made previously unimaginable deals look affordable."
"But while the strategic rationale is there from the perspective of the mobile ads market, Unity remains strongly committed to its game engine business so I do not think a takeover by an advertising company will appeal."
Wall Street seemingly agreed. Unity shares closed up 1% on Tuesday while AppLovin was down by 10% and ironSource was off by 11%.
Appealing to shareholders
By making this competing buyout offer, AppLovin is counting on Unity shareholders and its board to vote for the best deal on the table. The board has a fiduciary duty to consider all viable mergers and acquisition proposals.
"AppLovin and Unity create a market leading business that has tremendous growth potential," Foroughi said in a statement. This deal "would be in the best interest of shareholders of both companies."
Under the buyout offer, Unity stockholders would get 1.152 shares of AppLovin Class A for each share they hold. This equates to $58.85 per share, or 18% higher than Unity's closing share price on Aug. 8.
AppLovin said merging with Unity would yield a run-rate of more than $3 billion in adjusted earnings before interest, taxes, depreciation and amortization (EBITDA) by the end of 2024. This compares with $1 billion in adjusted EBITDA run-rate Unity said it would achieve with ironSource.
Also, AppLovin is projecting $700 million in adjusted EBITDA from synergies (cost savings) as of 2025 by combining with Unity. This compares with $300 million in cost savings projected in the ironSource deal.
However, Unity shareholders will own more than 70% of the combined company in the ironSource deal compared with just half under AppLovin's offer. Notably, AppLovin is much bigger than ironSource: Its 2021 revenue was $2.8 billion, nearly doubling from the year before. IronSource reported revenue of $553 million last year, up 67% from 2020.
Seismic industry impact
"If this deal does go through, the consequences for the games market could be quite seismic," Deane said.
"From the point of view of AppLovin, Unity's non-advertising activities are a sideshow. While Unity makes the majority of its revenue from advertising these days, it continues to pour investment into its game engine, which has grown into a pivotal platform for the games development industry," the analyst added. "It still hopes that the game engine can be the centerpiece of a business going beyond gaming into video and film production, architecture, industry, and the metaverse."
"It is doubtful that AppLovin would be interested in continuing to invest in the game engine to the same degree, which could be a major boost to Unreal Engine (real-time 3D creation tool from Epic Games), and perhaps even open up opportunities for companies like Amazon that have so far struggled to break the grip of the Unity/Unreal duopoly in the game engine business," he said.
In the end, AppLovin likely will not succeed. "I think Unity will stick to the ironSource deal rather than take AppLovin's offer," Deane said. "Merging with IronSource would allow Unity to build a bigger and more comprehensive advertising business, but still leave it in a controlling position with over 70% of shares in the combined company. Accepting instead a position as a 49% minority shareholder (voting rights) with AppLovin just for the sake of building slightly more scale is not likely to be an appealing proposition."
Keep up with the ever-evolving AI landscape
Unlock exclusive AI content by subscribing to our newsletter!!
You May Also Like
---