Getting Ready For Tomorrow's AI Summit San Francisco - Our Exclusive Preview
Getting Ready For Tomorrow's AI Summit San Francisco - Our Exclusive Preview
Getting Ready For Tomorrow's AI Summit San Francisco - Our Exclusive Preview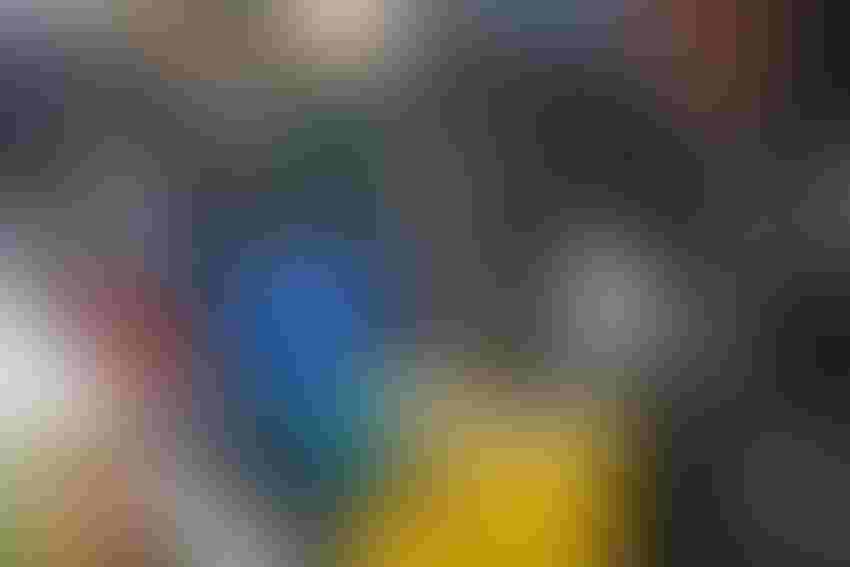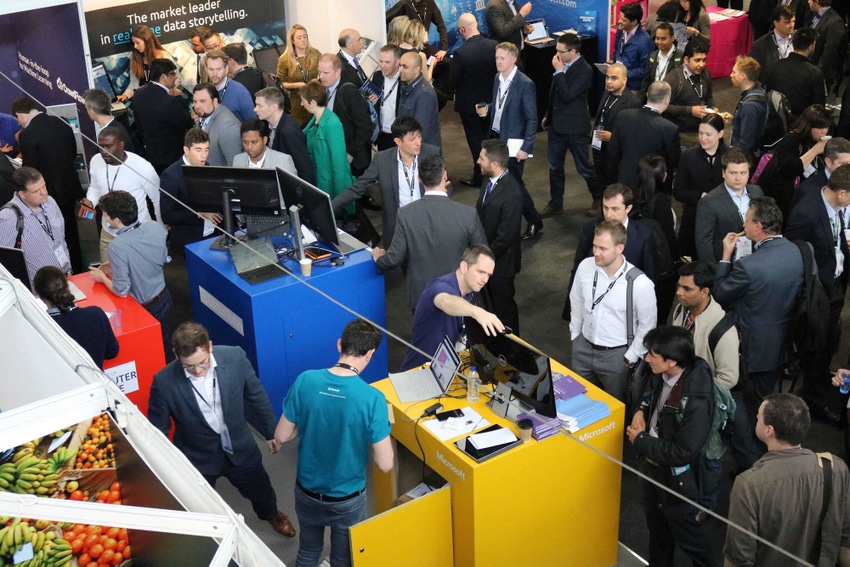 The world's number one AI event for business is hitting San Francisco's Regency Center over the next two days for an event to remember. The AI Summit will bring together leading innovators within the AI space and over 2000+ corporate leaders from 364 of Forbes top 500 US companies. It promises to be the largest event of its kind in the world, with an unrivalled seniority of audience and sold-out attendance this year.
[caption id="attachment_7857" align="aligncenter" width="2000"]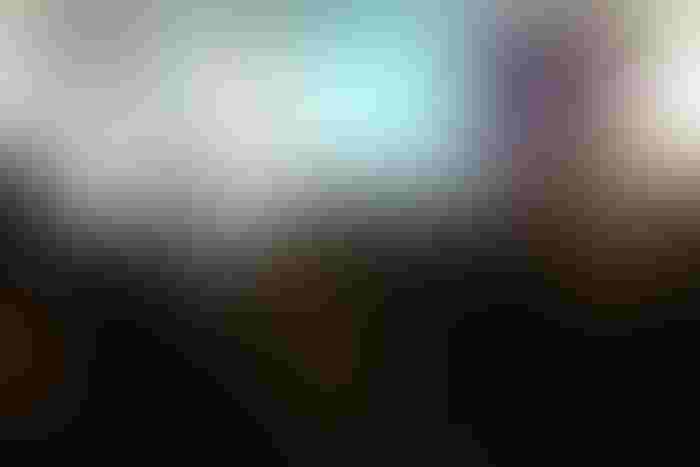 Stream I in full swing at the AI Summit London[/caption]
During the next two days, attendees can not only expect cutting-edge expertise and insights from AI innovators, but the chance to witness first-hand how some of the world's leading companies plan to revolutionize the economy using AI and machine learning technologies through exclusive keynotes and case studies. The Summit itself offers unprecedented AI-assisted networking opportunities with the Intelligent Networking Service; dedicated training workshops for developers and engineers; comprehensive exhibitions of the latest applications of the technology in the dedicated Expo Area; and much more.
https://twitter.com/Genpact/status/912762471710171142
The Summit's talks are divided into three groups, or 'streams'. The first two streams, A and I, are structured around a series of 20 minute keynote addresses. Stream A offers thought leadership addresses from C-level executives looking to explore the big questions surrounding AI, while Stream I offers a deep dive into technical analyses from cutting-edge data science departments and CTOs - with plenty of crossover between the two. Stream S meanwhile moves from thought leadership towards providing attendees with practical means of implementing AI in their organisations  through 45-minute - 1 hour workshops focusing on technical case studies at a granular level. These interactive hands-on workshops will be led by IBM, Amazon Web Services, NVIDIA, Facebook, AMD, Humley, among others; these must be booked in advance. This year's events are a perfect example of the way the Summits are growing, bringing together C-suite expertise with technical knowhow; from thought leadership to direct implementation.
AI Summit San Francisco - Wednesday 27/09 - Preview
Wednesday (27/09)'s Stream A events will kick off with an address from PwC's CTO, Chris Curran, who will be opening the discussion with a keynote about the ways in which enterprises can harness AI to exploit new value creation opportunities. Later on in the day, attendees can look forward to addresses from Microsoft AI's VP, David M Smith; Stuart McGuigan, CIO of Johnson & Johnson; NVIDIA's VP of Applied Deep Learning, Bryan Catanzaro; Intel Saffron's CTO, Bruce Horn; Amazon Web Services' VP of Artificial Intelligence, Swami Sivasubramanian; and many, many more.
https://twitter.com/useAIble/status/912730117029322752
Stream I highlights meanwhile includes a panel debate entitled 'AI Beyond The Hype: Pragmatic, Practical, Measurable ROI from AI today'. Chaired by Jessica Groopman, Principal Analyst at Tractica, the debate will feature contributions from Anand Rao, Partner & Global AI Lead at PwC; Ian Collins, the Founder and CEO of Wysdom.AI; Gianni Giacomelli, SVP & Business Leader of Digital Solutions at Genpact; Jay Klein, CTO of Voyager Labs; Abhijit Kakhandiki, VP Products at Automation Anywhere; Suhit Gupta, CIO Solutions with The Carlyle Group; and Jean-François Gagné, CEO of Element AI. Stream I keynotes include leaders of organizations such as HCL DRYiCE, Airbnb, Wells Fargo, Mercedes-Benz, eBay, Genpact, Verizon, AT&T, and more.
Alconics Awards at AI Summit San Francisco
As Wednesday's day events come to an end, the venue will be transformed for the evening's entertainment and AIconics awards ceremony.Beginning with a drinks reception at 18:05, and supported by exciting live entertainment, this year's awards were the most competitive yet. Following the significant advances in AI solutions and technology in 2017, AIconics received over 300 entries across the ten categories of awards. The categories include:
Best intelligent assistant innovation

Best application of AI in the enterprise

Best AI application in healthcare

Best innovation in deep learning

Best AI application for sales & marketing

Best innovation in AI hardware

Best application of AI for financial services
The judges include Beena Ammanath, VP Innovation for General Electric; Samiron Ray, Principal for Comet Labs; Luigi Congedo, Principal for Bootstrap Labs; Sylvester Kaczmarek, Product Evangelist for Paw Project for Awesome; Jocelyn Goldfein, Partner with Zetta Ventures; Derong Lui, Professor at the University of Illionois; Andy Simpson, Deep Learning Research Fellow at the University of Surrey; Jeanne Ross, academic at MIT; Neville Teagarden, CEO of AI Capital; Clint Wheelock, Managing Director of Tractica; and Amir Banifatemi, Innovator at XPRIZE.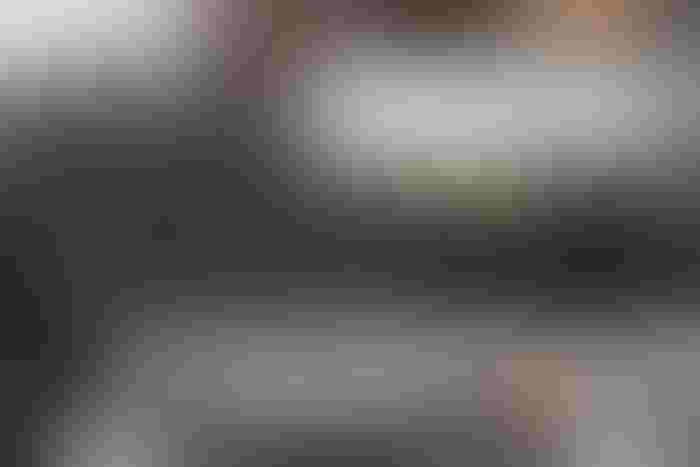 AI Summit San Francisco - Thursday 28/09
 - Preview
It doesn't stop there. Kicking off the second and final day of the summit will be Danny Lange, Head of Machine Learning at Unity, one of the pioneers of open source machine learning software. Google's Tensorflow are represented by Magnus Hyttsten, Senior Developer Advocate, who will be exploring the boundaries and scaling limitations of machine learning. Netflix have been using machine learning in their recommendation engine for a number of years, so their keynote featuring Head of Machine Learning, Professor Tony Jebara, promises to be hugely insightful. Thursday's Stream A also includes contributions from Uber, Philips, IBM Watson, General Electric, ABBYY, Rocketfuel, Bank of America, Zendesk, Konica Minolta, and many more.
https://twitter.com/NvidiaAI/status/912451709745602560
Thursday's Stream I panel debate is entitled 'What makes an AI business project successful?'. Panellists include Comcast's Director of Technical Research and Development, Jan Neumann; Andy Peart, CSMO at Artificial Solutions; Jordi Torras, Founder and CEO of Inbenta; Daniel Tapias, CEO and Founder of Sigma Technologies; and Jane Nemcova, VP and GM for Global Services for Machine Intelligence at Lionbridge. It will be chaired by Larry Lefkowitz, Chief Scientist of AI Practice at Sapient Consulting. Stream I keynotes also includes speakers such as Vadim Kutsyy, Distinguished Architect of Data Science at Paypal; Japjit Tulsi, VP of Engineering at eBay; Graham Macmillan, Programme Officer of Inclusive Economics at the Ford Foundation; Intel Saffron; as well as Bill Yue Chen, Chief Security Architect at VISA, among others. Thursday Stream S workshops includes sessions run by Facebook, NVIDIA, XPRIZE, IBM Watson, and Bootstrap Labs.
https://twitter.com/PwCDigital/status/912695766329774080
Stay In The Loop With AI Business
This list is not intended to be exhaustive - with over 120+ speakers, the Summit promises comprehensive coverage of virtually every aspect and application of AI across industries and enterprises. To plan their time well at the summit, it is recommended that attendees examine the Summit's brochure in detail and timetable accordingly. AI Business.com will be providing daily round-up articles for readers, as well as comprehensive livetweeting coverage of keynote speeches.
Want to stay connected throughout The AI Summit San Francisco 2017? Follow @Business_AI on Twitter and post using the #AISummit hashtag to join in the conversation.
Keep up with the ever-evolving AI landscape
Unlock exclusive AI content by subscribing to our newsletter!!
You May Also Like
---