GlaxoSmithKline opens $13 million research hub in London's Kings Cross
GlaxoSmithKline opens $13 million research hub in London's Kings Cross
The pharma company will be collaborating with its new, AI-focused neighbors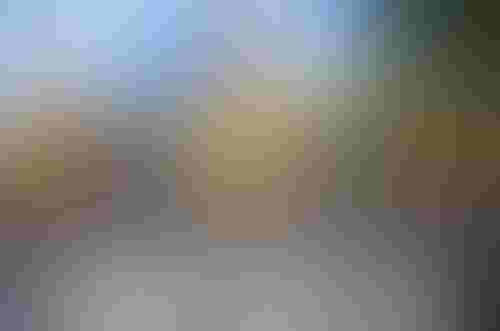 The pharma company will be collaborating with its new, AI-focused neighbors
Pharmaceutical giant GlaxoSmithKline (GSK) has opened a £10 million ($13 million) research base in London's Kings Cross.
The company says it wants to tap into the area's existing AI talent to collaborate on new treatments for cancer and other serious diseases.
Indeed, the facility will be in good company. The redeveloped King's Cross area is quickly becoming one of the world's hotspots for medical science and AI, with GSK's lab taking up residence next to the Francis Crick and Alan Turing research institutes. Google's DeepMind, which has already pursued life sciences projects, including one where it was using AI to predict kidney injury, is also nearby.
"It's a vibrant ecosystem that has everything from outstanding medicine as well as also being a big tech corridor," GSK research and development president Hal Barron said during a London Tech Week fireside chat.
"So we are quite convinced that both the talent and the ecosystem will enable us to build a very vibrant hub in London, getting the top talent, the best thinkers and people to be able to interact with us in GSK to take technology and help us turn it into medicines."
Room for growth
The site, which opened last week, will initially house 30 scientists and engineers. In the coming weeks, chip giant NVIDIA will be sending a second team to the facility, to explore ways of collaborating to discover new drugs.
GSK is expected to announce another partnership with computer systems group Cerebras, famous for making the world's largest production-grade AI processors. The hub reportedly has the capacity for up to 80 employees, so it's possible the company will draw upon its existing AI talent in San Francisco and Boston, as well as taking on a number of new hires.
GSK has previously noted its ambitions for reaching 100 AI-focused employees by mid-2021. The company's SVP of medicinal science and technology, Tony Wood, said back in December: "In AI, we are scouring the planet for the best people. These folks are very rare to find. Competition is high and there aren't a large number of them."
Keep up with the ever-evolving AI landscape
Unlock exclusive AI content by subscribing to our newsletter!!
You May Also Like
---