Global Businesses Need Digital Armour
Global Businesses Need Digital Armour
Global Businesses Need Digital Armour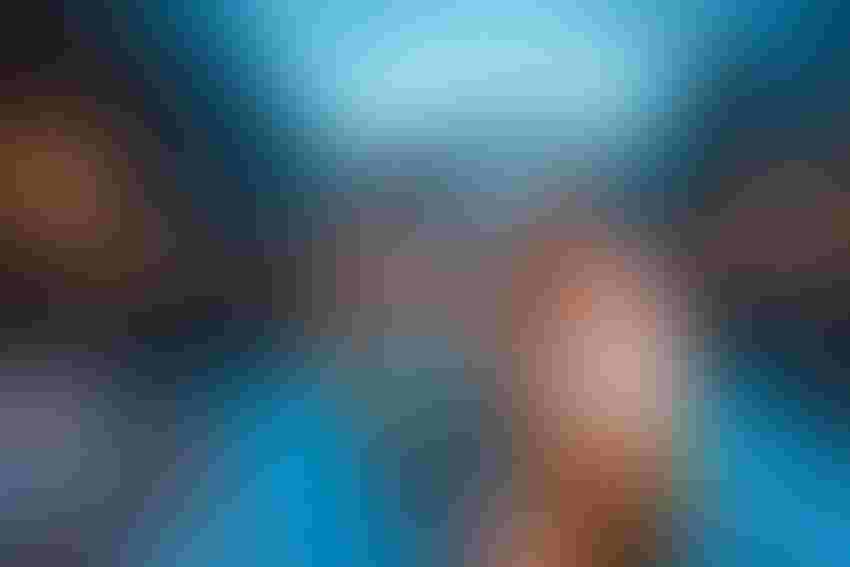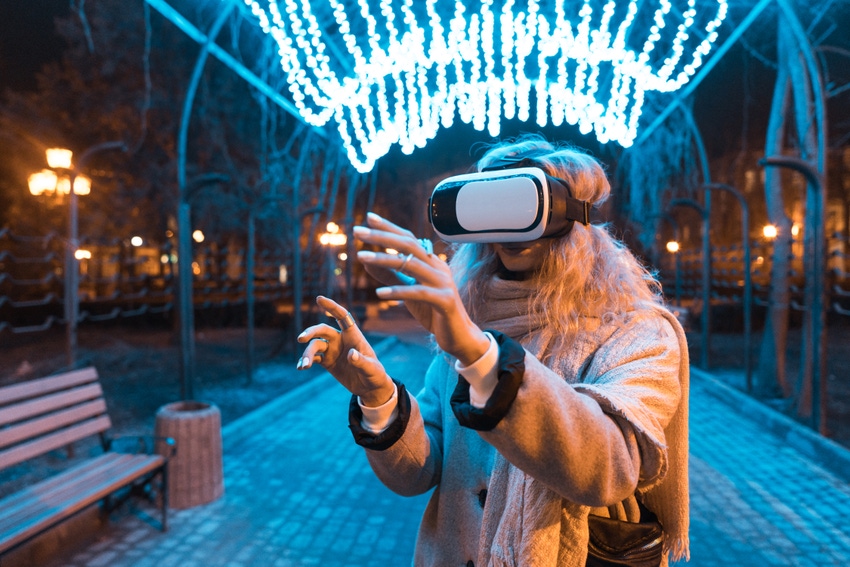 NEW YORK - Artificial Intelligence (AI) and digital transformation are high on the agenda of every major global operation today. However, whenever a company introduces emerging technologies to its operations it has to keep sight of what matters most – the consumer, the customer and end-user. All must be central to the conversation and the impact AI can have on them cannot be ignored.
As the first Chief Digital Officer of Mars, Incorporated, Sandeep Dadlani is looking at the value that digital technologies – including AI – could create at one of the world's largest FMCG companies. Mars is a family-owned business with more than 100,000 Associates in over 80 countries around the world. With $35 billion in sales, the company is a global business that produces some of the world's best-loved brands, including M&M's®, SNICKERS®, TWIX®, MILKY WAY®, DOVE®, PEDIGREE®, ROYAL CANIN®, WHISKAS®, EXTRA®, ORBIT®, 5™, SKITTLES®, UNCLE BEN'S®, MARS DRINKS and COCOAVIA®. Mars also provides veterinary health services that include BANFIELD® Pet Hospitals, Blue Pearl®, VCA® and Pet Partners™.
Sandeep joined Mars in September 2017, after holding leadership positions at Infosys and Citigroup.  In his first months, Sandeep has immersed himself in the Mars culture, paying close attention to the business challenges facing what he sees as "one of the most human companies on the planet" and looking for those critical ways that digital technologies can enable the company to grow.
Ahead of his keynote speech at The AI Summit London this June, we sat down with Sandeep to explore his views on digital transformation, the challenges of implementing AI across a global business and his thoughts on the future of technology and business.
[caption id="attachment_11248" align="alignleft" width="300"]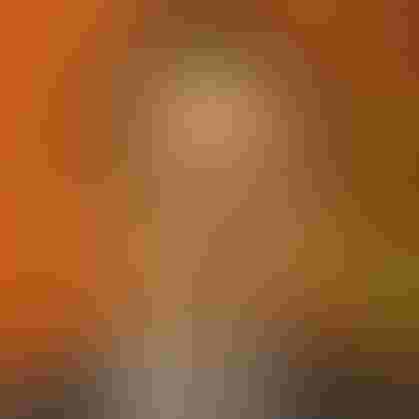 Sandeep Dadlani, Global CDO, Mars[/caption]
What does digital transformation mean for Mars, Incorporated?
At Mars, we have a very simple definition of digital transformation. Digital is the way we enable and accelerate our growth strategy. It is the culmination of technologies, data and ways of working that allow us to go faster and achieve what we set out to do at an accelerated pace.
To do this, we employ a 'Digital Engine' with three distinct parts. First, we use design thinking to identify problems, with the consumer, customer and end-user in mind. Then, we look for the digital technologies – which could include data, analytics, machine learning, AI and the insights these technologies provide us – to best solve the problem.  Finally, we explore how AI and automation can free us to move on and solve the next problem.
Why is AI important for Mars?
AI is an important part of our Digital Engine. At Mars we want to use it in a way that will amplify the power of our Associates, but not lose our culture. I think of digital technologies as providing digital armour to our Associates—something that Iron Man or Wonder Woman might wear to preserve their sense of humour and unique intelligence, but also acquire superpowers that enable them to move incredibly fast and be truly effective. Putting this digital armour in the hands of our Associates is a critical step in our digital transformation.
AI will also bring practical benefits for our business. In China, for example, we are introducing an AI powered Chatbot to help us with first-level recruiting. With the chatbot, we'll be able to engage with more potential candidates with greater efficiency, translating to more applications and enabling our HR Associates to focus on identifying and hiring the very best talent.
If we can pair the digital armour I mentioned with these practical applications of AI, I believe digital technologies will allow Mars to do great things.
What are the challenges of scaling digital transformation globally?
As the data and technology world has evolved, it has gravitated to using global templates or standardized digital solutions. This is a challenge because no one solution will work everywhere.
But, over the last five years, I feel we have reached an important tipping point. With the advent of open source data management technologies, we now have the ability to offer independence, empowerment and innovation at the edges, while maintaining a core data layer and a strong set of AI capabilities.
One example of how we are leveraging this at Mars rests in the way we have set up our analytics hub. We are creating a strong central data architecture that any region or segment of the business can leverage to create their own datasets, provided they apply some core guard rails. Another example is our approach to machine learning. We are developing the ability to systematically train our Associates so that we build their competence rather than holding knowledge in a single centre of excellence. This combination of open data management and training can, in my opinion, enable AI competence to grow across our markets.

Related: New Cisco Workbook Provides A Hands-On Guide To AI / IoT For Your Business
Is AI in need of demystification? 
The hype around AI is massive. There is an expectation that it will produce magical results in a short period of time and I actually believe that reality is far away.  AI, machine learning and natural language processing (NLP) are all fabulous capabilities, but it takes a lot of time and a lot of data to train an algorithm to produce any sort of prediction or pattern. So we need to realize that it will take some time to refine AI and determine how to optimize it for companies.
I also think it is important to demystify AI so people are not afraid of it but embrace the benefits it will bring. The truth is that AI is still in its infancy in terms of solving unique and specific tasks. It is therefore important for all levels of leadership to have some education about AI – understanding what it is, but also actually doing AI.
At Mars, our machine learning training program is very hands-on and practical. We started by sharing it with our senior leaders and we are now cascading it to other Associates of the company so that a wide range of our Associates can understand the basics of AI.  By giving our Associates the opportunity to conduct some form of machine learning first hand, I believe we are preparing Mars to apply the benefits of AI once the technologies are refined.
How can business leaders balance the drive for tech innovation on the one hand with the everyday business problems their teams face on the other?
This is one of my biggest challenges at Mars and I suspect many companies face it. Every day different parts of our business call my team and ask 'Hey, can we use some AI on this data?' The first question we always ask is, 'What problem are you trying to solve?' Sometimes the problem, even at the surface level, is not well-known. My advice would always be to use a technique like design thinking—a user-centric technique – to deeply empathise with what the end user or customer is going through, and then try to identify the specific problem you need to solve for them. That kind of approach often ensures the right technology is applied in a way that truly solves business problems.
What does the future hold for AI in the global business landscape?
We are at the cusp of some amazing technology advancements that will allow companies to drive growth and introduce products and services that truly dazzle consumers.  AI will become a very powerful tool in our toolkit to amplify our ability to solve business problems – but we have to know the right questions to ask to be sure we truly understand the problems and confirm AI is suited to solve those problems.
As long as we understand and appreciate AI, using it to solve the right problems and then automating the solutions, AI will allow us to meaningfully focus our time on what we as humans do best: be creative and empathetic.  It reminds me of what Picasso said when he saw the first calculator: "What is the use of this machine? It can only give the answers. But who will ask the questions?" When it comes to AI, I believe our job is to ask the right questions.
As told to Ciarán Daly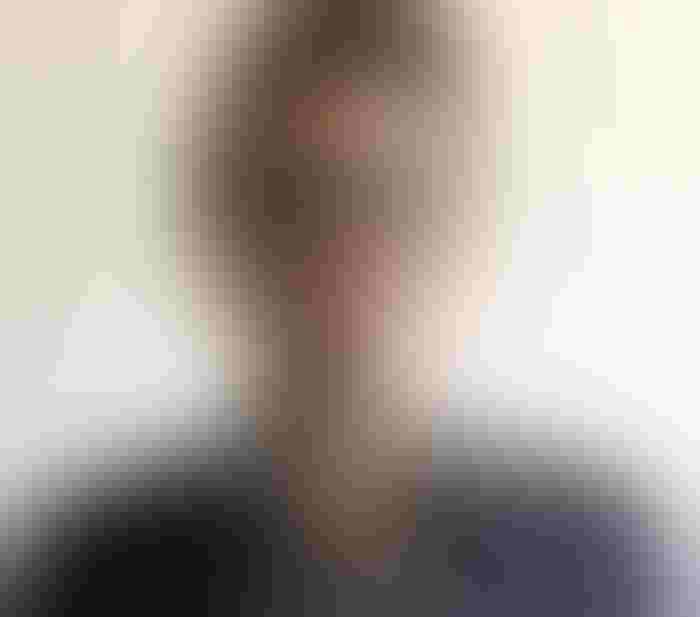 Based in London, Ciarán Daly is the Editor-in-Chief of AIBusiness.com, covering the critical issues, debates, and real-world use cases surrounding artificial intelligence - for executives, technologists, and enthusiasts alike. Reach him via email here.
Keep up with the ever-evolving AI landscape
Unlock exclusive AI content by subscribing to our newsletter!!
You May Also Like
---