Global chip plant investments and their impact on the shortage
Global chip plant investments and their impact on the shortage
Will upcoming U.S. chip plants be enough to tip balance of power away from Asia?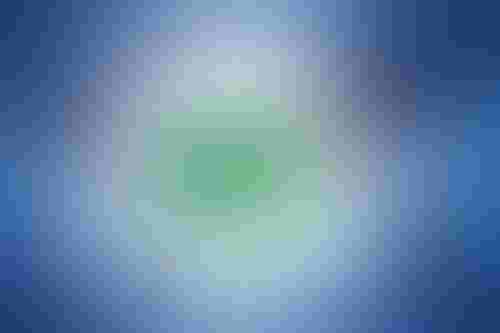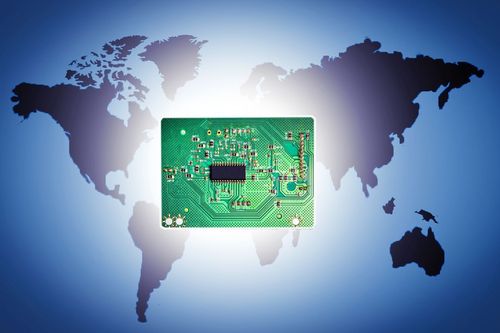 Semiconductor companies are making big investments in new and existing chip manufacturing plans to increase processor production and to diversify the supply chain beyond East Asia. But to make a material impact in addressing the chip shortage will take time, analysts say.
It takes two to three years to construct semiconductor fabrication plants and start producing chips, said Adrienne Downey, principal analyst of Semico Research Corp.
For example, Taiwan's TSMC – the world's largest contract chip manufacturer – is building a $12 billion chip factory in Arizona. The company, whose customers include AMD, Apple and Nvidia, began construction in June 2021 and expects to begin producing processors in early 2024. Meanwhile, Samsung last November said it would build a $17 billion factory outside of Austin with a goal of starting operations in 2024.
"We just don't have enough capacity to build chips. It's been a problem for a couple of years, and it will continue to be a problem for another year or two," said Glenn O'Donnell, research director at Forrester Research. "People want chips. We can't make them fast enough. So we need more chip factories."
The pandemic-fueled global chip shortage that has affected the automobile, consumer electronics, health care, technology and other industries has prompted chip manufacturers to announce plans to invest hundreds of billions of dollars in new chip factories or expand existing ones to prevent future bottlenecks in the supply chain.
Taiwan and South Korean chipmakers, for example, plan to add chip-producing capacity not only in Asia, but in the U.S. and Europe. At the same time, the U.S. and European Union want to decrease their reliance on overseas processor production and bring manufacturing back on their soil.
To attract investments, the U.S. with its CHIPS and Science Act and the EU with its new European Chips Act, are offering subsidies to expand chip research, development and manufacturing.
"Countries don't want to get left behind," Downey said. "They've seen with COVID that supply chains can quickly fall apart. They want to become more self-sufficient."
O'Donnell added that the pandemic exposed the fragility of the semiconductor supply chain.
"Most of the stuff is made in Asia, most notably Taiwan and South Korea, with China, Thailand and other places being big players as well," he said. "There's a big effort underway to rebalance the supply chain geographically and bring more manufacturing to the U.S. and Europe."
There's a geopolitical twist to it, too, and at the center of it is the U.S.'s trade war and competition with China and China's threat to Taiwan, O'Donnell said. The U.S.'s CHIPS Act will not only boost domestic processor production, but it will allow the U.S. to stay competitive because China is investing heavily in its own semiconductor development, he said.
New chip plants in the U.S. and globally
When President Biden signed the CHIPS Act into law in August, which includes $57.2 billion in subsidies for semiconductor R&D, workforce development and manufacturing, it sparked a flurry of announcements by companies to build or expand their semiconductor fabrication plants or "fabs" in the U.S.
Those announcements include:
Micron immediately said it would invest $40 billion by the end of the decade to build more memory chip factories in the U.S. Then in September, the company broke ground on a $15 billion factory in Boise, Idaho, and in October, Micron announced plans to invest $100 billion over the next 20-plus years to build a megafab in Clay, N.Y.
Intel in August said it is partnering with asset management firm Brookfield Infrastructure to invest $30 billion to expand its chip manufacturing capacity in Arizona. Then in September, Intel broke ground on a new $20 billion project to build two new chip factories in Ohio. They are expected to begin producing chips in 2025.
GlobalFoundries, a contract manufacturer of chips, had announced earlier in the summer its plans to spend $6 billion to $8 billion to expand its chip factory in Malta, N.Y. When the CHIPS Act was signed, Qualcomm immediately announced it was more than doubling its chip purchases at that plant to $7.4 billion through 2028.
The investments are not just happening in the U.S. Semiconductor companies are pouring money into Europe and other parts of Asia, too, analysts said.  
"Taiwan is the big epicenter [of chip manufacturing], but even in Asia, they are trying to have some geographic diversity, such as in Singapore and Malaysia. You will also see places like Vietnam and other locales being attractive," O'Donnell said.
For example, TSMC, which has promised to spend $100 billion over the next three years to expand processor production, announced a joint venture with Sony last November to build an $8.6 billion factory in southern Japan. Meanwhile, Taiwan's UMC in February announced plans to build a new plant in Singapore.
Furthermore, in March, Intel announced plans to invest $88 billion in the European Union, including an $18.7 billion semiconductor fab megasite in Germany, a new R&D and design center in France and back-end production facilities in Spain, Ireland, Italy and Poland.
This July, STMicroelectronics and GlobalFoundries announced that they would partner to build a $6.8 billion plant in France. And in early October, STMicroelectronics also announced it was building a $728 million silicon carbide wafer plant in Italy.
Impact on the chip market
The chip fab investments will help alleviate the chip shortage as the new facilities get built and go into production, O'Donnell said. The new chip plants will build processors for every type of device, including CPUs and GPUs for servers and computers, he said.
Processors fall into two categories: high-end chips for computers, servers, gaming systems and smartphones, and less sophisticated, lower-end chips for automobiles, Internet of Things (IoT) devices, Bluetooth connections and USB controllers for devices such as computers.  
The economic slowdown and the downturn in PC sales partially alleviates the shortage for higher-end chips. The current chip shortage is most acute in lower-end chips,  O'Donnell said.
"Right now, there's less of a shortage on the high-end processors because demand has dropped off, but we still have a significant shortage on the low-end stuff," he said.
Downey has a similar, but slightly different take on current chip market conditions. The industry is heading toward a period of oversupply, she said. While there are chip shortages for certain products, automotive chips in particular, there are no shortages for other markets like PCs and smartphones at this time, she said.
Demand for chips is down as customers and the supply chain reduce existing chip inventories, she said. Other negative influences on demand include the Ukraine war, the ongoing COVID lockdowns in China and high inflation and interest rates, she said.
Chip demand is expected to bottom out in the fourth quarter, but demand is expected to slowly improve during the first and second quarters of 2023, Downey said. Demand will continue to pick up during the second half of 2023, which will aid in the recovery of the semiconductor market, she said.
"Overall, 2023 will see a decline for the semiconductor industry," she said.
No chip glut expected
Analysts predict there will not be a glut of processors when the new chip plants are built and come online. Sales are cyclical, so when the economy bounces back, there will be a need for all types of processors, therefore the additional chip-producing capacity from the new factories will be needed, O'Donnell said.  
"There's less demand now for the high-end stuff, but that demand will come back," he said. "A lot of people are worried this will result in a glut of chips as opposed to a shortage, but I don't buy that. When the economy recovers, we're going to go back to buying technology like there's no tomorrow."
Downey also predicts a glut won't happen. Despite all the recent announcements of new fabs, construction is spaced out over the next decade, she said.
"Plans can always be delayed or changed as needed. End markets will be able to absorb what is manufactured," she said.
U.S. chip investments to tip balance of power?
The U.S. share of chip manufacturing capacity has dropped three-fold over the last three decades, from 37% in 1990 to 12% in 2021, according to the Semiconductor Industry Association's 2021 State of the Industry report.
The U.S. will likely gain a few percentage points in the coming years, but it will not be a huge change because chip manufacturers are making investments across Europe and Asia at the same time, Downey said.
"It will probably move the needle a little bit in the U.S.'s direction, but none of the other countries are standing still," she said. 
But what the semiconductor investments in the U.S. will accomplish is allow the U.S. to produce the chips it needs for critical sectors of the economy and for national defense and enable the U.S. to innovate and bolster its competitiveness — all goals of the CHIPS Act.  
"It's more strategic where the U.S. can say, 'we know we can build the chips we need here in the U.S. and don't have to go outside of the country,'" Downey said.  
Keep up with the ever-evolving AI landscape
Unlock exclusive AI content by subscribing to our newsletter.
You May Also Like
---