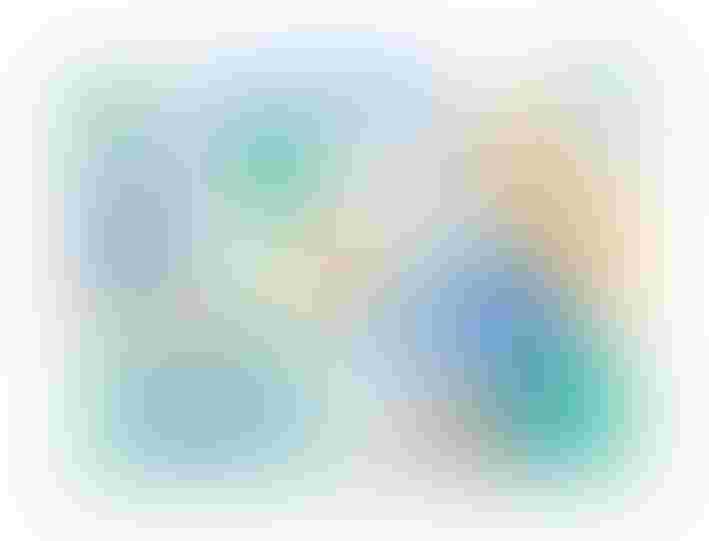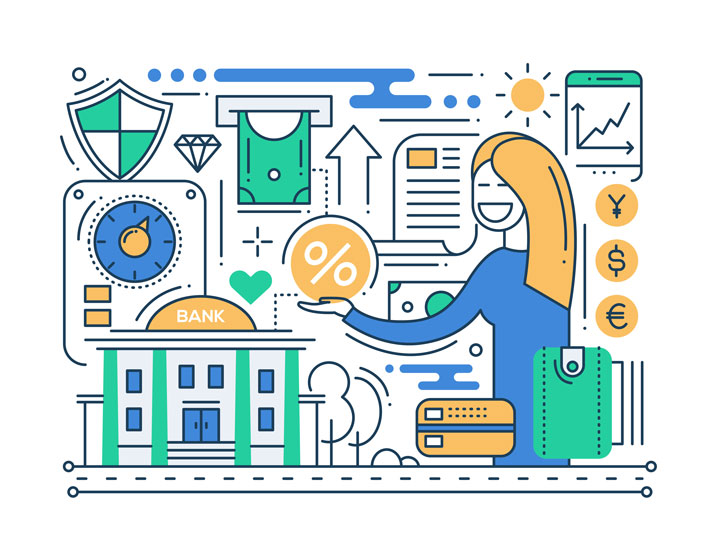 LONDON - Following extraordinary growth in the number of commercial deployments of AI technology in the banking sector, the business value of AI to the vertical is projected to reach $300 billion USD by 2030, according to a new study released by IHS Markit.
In 2018, AI in banking was estimated to be worth $41.1 billion, owing to cost savings and efficiencies introduced by banks implementing the technology within their existing processes. Now, the launch of new projects will compound this growth into a significant economic force in the banking sector.
The Artificial Intelligence In Banking Report projects that North America will be the largest market for AI in banking between 2018 and 2023. AI in the region will increase from a business value of $14.7 billion in 2018 to nearly $79 billion by 2030. However, the proportional importance of North America will likely decline between 2024 and 2030 as APAC and EMEA regions expand their own deployments.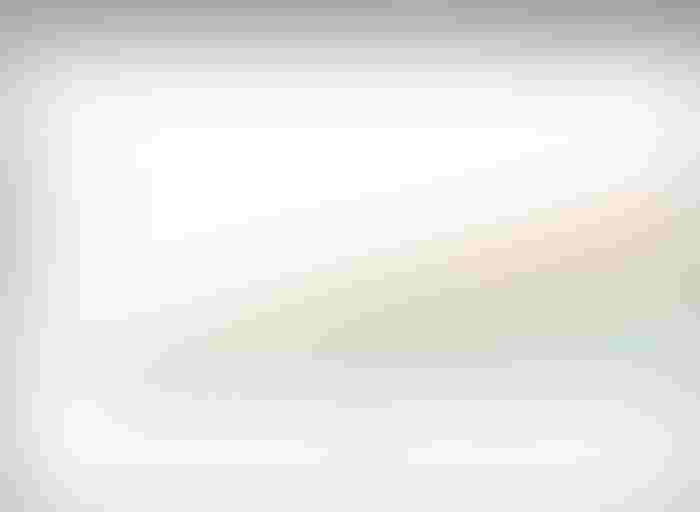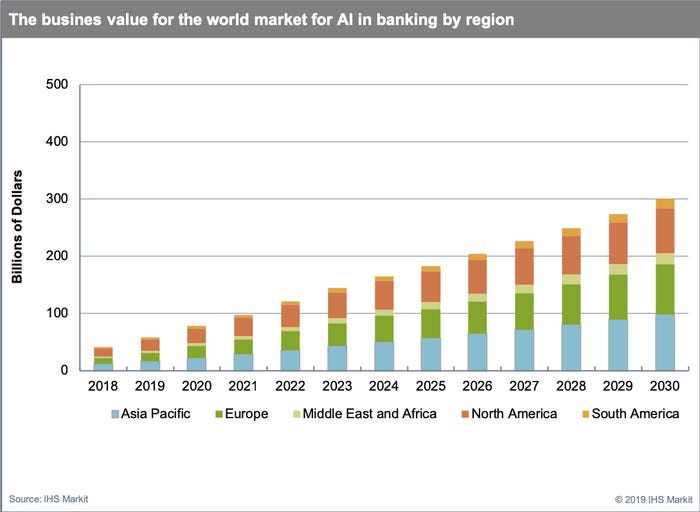 "The innovative capabilities AI will bring to financial services will be transformative," said Don Tait, principal analyst at IHS Markit. "AI is poised to challenge and blur our concepts of computing and the 'natural' human. This sea change will require both businesses and governments to develop expansive foresight and critical understanding of the full effects of digitization and emerging technologies."
Asia Pacific is already the second most significant region for AI in banking. The value of the market was $11.5B in 2018, which is set to grow to $50.6B and make the region the world leader for AI in banking by 2024. "Countries like China, Japan, South Korea, Hong Kong and Singapore are likely to drive the demand for AI within the banking sector over the next ten years," said Tait.
The report also points to some negative consequences of the growth of AI in banking. It estimates that around 500,000 bank workers in the UK and 1.3 million in the USA could be impacted by job losses or job changes by 2030.
Keep up with the ever-evolving AI landscape
Unlock exclusive AI content by subscribing to our newsletter.
You May Also Like
---