Google Cloud Next '22: Highlights featuring new tools, updates
Google Cloud Next '22: Highlights featuring new tools, updates
AI-powered translation tools, document-searching capabilities and more.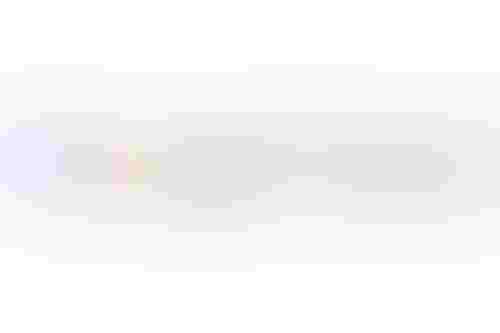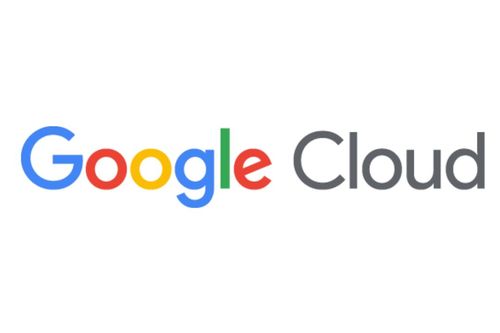 AI-powered translation tools, document-searching capabilities and more.
Google Cloud unveiled a host of new products and services at its annual Next event, including AI-powered translation tools and expanded support for data formats like Apache Iceberg.
Next 2022 takes place at what Google Cloud CEO Thomas Kurian described as "an inflection point in the cloud industry."
"Data and AI are transforming everything around us, and open, connected ecosystems are essential to everything we do," said Kurian. "Now is the time where we need to embrace openness and interoperability."
BigQuery
The big announcement at Google Cloud Next was BigQuery, no pun intended.
The cloud provider announced it is launching a new capability to analyze unstructured and streaming data in this serverless data warehouse platform.
Previously, the platform only managed structured data from operational databases and SaaS applications such as Adobe, SAP and ServiceNow. It also supported semi-structured data such as JSON log files.
The addition to allowing BigQuery to support unstructured data expands its user base – allowing the platform to work with more types of data.
"Data teams can manage, secure and analyze structured and unstructured data in BigQuery, with easy access to many of Google Cloud's capabilities in ML, speech recognition, computer vision, translation and text processing, using BigQuery's familiar SQL interface," Gerrit Kazmaier, vice president and general manager of data analytics at Google Cloud, said in a blog post.
In addition, Google Cloud launched Datastream for BigQuery designed to help organizations more effectively replicate data in real-time, from sources including AlloyDB, PostgreSQL, MySQL and third-party databases like Oracle — directly into BigQuery.
And another update to BigQuery sees expanded support for new data formats, including Apache Iceberg. The data warehouse is also going to get support for Linux Foundation Delta Lake, and Apache Hudi "soon," the company said.
"By supporting these widely adopted data formats, we can help organizations gain the full value from their data faster," a blog post reads.
Vertex AI Vision
Next up, Google Cloud unveiled Vertex AI Vision, an end-to-end application development environment allowing developers to analyze and store visual data.
Users can access data such as video data from manufacturing plants to monitor security or inventory needs.
"Vertex AI Vision allows you to easily build and deploy computer vision applications to understand and utilize this data," the company said.
Using Vertex AI Vision, developers can create computer vision applications in hours, a process that traditionally can take several weeks. It also offers increased cost reductions for development: Google Cloud claims the solution allows for applications to be developed for 10% the cost of current offerings.
Vertex AI Vision houses a drag-and-drop interface as well as a library of pre-trained ML models for common tasks such as occupancy counting, product recognition and object detection. Users can also import existing AutoML or custom ML models from Vertex AI.
AI-powered translation
Also unveiled at the company's Next event was Translation Hub, which provides users with self-service document translation.
The system uses Google Cloud AI tech, including Neural Machine Translation and AutoML, to translate content for enterprise-relevant documents, including Google Docs and Slides, PDFs and Microsoft Word.
Translation Hub is designed to not only translate content but can preserve the layout and formatting of a document.
"With Translation Hub, now researchers can share their findings instantly across the world, goods and services providers can reach underserved markets, and public sector administrators can reach more members of their communities in a language they understand — all of which ultimately help make for a more connected, inclusive world," Google Cloud  announced.
Among the early adopters was the packaging and labeling company, Avery Dennison.
"In just three months of using Translation Hub and AutoML translation models, we saw our translated page count go up by 700% and translation cost reduced by 90%," said Murali Nathan, digital innovation and employee experience lead, at Avery Dennison.
Document AI agent updates
Google Cloud also announced updates to its existing Document AI Agent.
Among the updates was Document AI Workbench, which is designed to extract data from documents. The tool requires lesser amounts of training data and has an interface for both labeling data and one-click model training.
Also revealed was Document AI Warehouse, an effective AI search tool for documents. It's designed to be used for tasks like processing invoices and contracts. Billed by the cloud provider as "bringing Google's Search technologies to Document AI," Warehouse can make it simpler to search for and manage documents like workflow controls.
Contact center AI
Just prior to the Google Cloud event, the company announced the general availability of the Contact Center AI Platform, which supports multichannel communication between customers and AI agents.
Designed for "virtually all contact center needs," the system can automatically distribute customer calls, facilitate handoffs between virtual and human customer support representatives and analyze call center transcripts for trends.
"With this addition … we are furthering our commitment to providing an AI Agent that can assist organizations to quickly scale their contact centers to improve customer experiences and create value via data-driven decisions," wrote Sachin Gupta, vice president and general manager of Infrastructure at Google Cloud, in a blog post.
Data Studio is now Looker Studio
Also announced was that Data Studio, Google Cloud's online tool for converting data into customizable informative reports and dashboards, is now Looker Studio.
The change wasn't only in name – the rebrand is part of the company unifying its Looker solution with Data Studio to create a single offering to "go beyond dashboards."
Looker Studio will allow users to "infuse workflows and applications with the intelligence needed to help make data-driven decisions."
Launched in Cloud Preview, the revised version includes integrated core cloud infrastructure services for security and management.
A preview of Looker for Google Sheets is also being launched, with the platform eventually expanded to support visualization tools such as Salesforce's Tableau.
Google acquired Looker in 2020 in a deal worth $2.6 billion.
OpenXLA Project
Also announced at Connect was Google Cloud's commitment to becoming a founding member and contributor to the new OpenXLA Project.
OpenXLA Project is a community comprised of open and vendor-neutral firms trying to make ML frameworks easy to use with various hardware backends.
Google Cloud joins its Google division and the likes of AMD, Intel, Meta and Nvidia in supporting the group.
OpenXLA aims to allow ML developers to build models on frameworks such as TensorFlow, PyTorch and JAX and then execute them with high performance across hardware backends.
"This flexibility will let developers make the right choice for their project, rather than being locked into decisions by closed systems," said Gupta.
Expansions and integrations
And last but not least, Google Cloud unveiled a series of updates and integrations with several partners, including MongoDB, ServiceNow, Sisu Data, Collibra and Palantir.
The new updates and integrations will allow users to move data between platforms of choice with ease.
"Giving customers the flexibility to work across the data platforms of their choice is critical to prevent data lock-in," Kazmaier concluded.
Keep up with the ever-evolving AI landscape
Unlock exclusive AI content by subscribing to our newsletter!!
You May Also Like
---