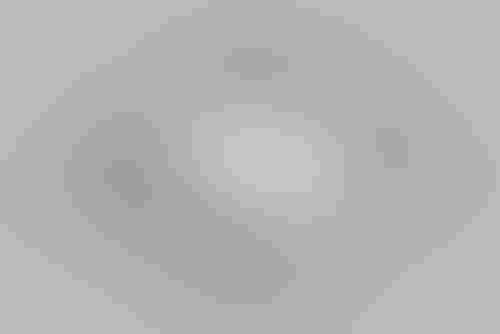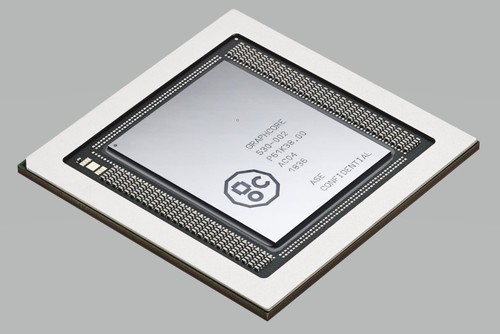 Researchers get some free time on the IPUs to see if performance matches claims
British AI chip designer Graphcore has launched a cloud service for developers based in China, in partnership with Kingsoft Cloud.
The company's Intelligence Processing Units (IPUs) will be available in several server formats, allowing Chinese commercial customers to evaluate the hardware without fully committing to a purchase.
The soft king
Graphcore claims that its IPUs outperform CPUs, GPUs, and FPGAs in certain machine learning workloads. Testing seven Graphcore C2 cards against eight 'leading' GPUs on the BERT-Base natural language model, the company said it was 25 percent faster at training, and used 20 percent less power.
As for inference, two IPUs versus one Nvidia V100 brought two times higher throughput, with lower latency on BERT-Base, the company claimed. We have not been able to independently verify the benchmarks, which are available online.
Researchers will have to test the silicon to find out if it meets their specific requirements – which is where DevCloud comes in.
Graphcore already operates a DevCloud in the US, available via Microsoft Azure, as well as the deep learning-focused cloud provider Cirrascale.
Users in China will have up to three weeks of free access to IPUs to port and optimize AI models, to see if the specialized chips are worth using. Some researchers will get six months of free use, if they are exploring new research projects and expect to publish results, or if they are working to fight COVID-19.
"Graphcore has a deep commitment to the China market," Nigel Toon, co-founder and CEO of Graphcore, said. "By offering free IPU support in the cloud to AI researchers and innovators, and operating the Innovation Community in China, we can support the most innovative talent in China to address the world's most challenging AI issues."
The 'innovation community' is an online portal where researchers can ask questions and troubleshoot with Graphcore scientists and technical experts, who will help them use IPUs.
The IPUs will be available in a 'variety of different systems,' the company said, naming two: the Dell DSS 8440 IPU Server and the Inspur NF 5568M5 IPU Server.

Dell is the world's largest server manufacturer – along with HPE, which holds roughly the same market share. Inspur, which comes in third, is the largest in China. But the company faces difficulties after being named in a US Department of Defense list of companies with ties to the Chinese military. In response to the list, Intel briefly paused chip sales to Inspur.
The IPU servers will be hosted by Kingsoft Cloud, the service provider division of Kingsoft, which also publishes video games, including the popular (at least in China) JX Online 3.
"We are delighted to welcome the Graphcore IPU Developer Cloud to the Kingsoft Cloud, and anticipate that more and more developers will accelerate AI model innovation on the IPU DevCloud," Kingsoft Cloud partner Liu Tao said.
"Kingsoft Cloud will join hands with Graphcore to empower developers and contribute to industries' adoption of AI applications."
The company – which operates data centers in Mainland China, Hong Kong, China, Russia, Southeast Asia, and North America – claims to be the third-largest cloud provider in China, but is far behind the leading two, Tencent and Alibaba.
In a filing ahead of an IPO earlier this year, it said it had a market share of 5.4 percent in the country. At the time, it raised $510m, but said that it was currently operating at a loss.
Graphcore, too, has raised huge sums in recent years. After several smaller rounds, in late 2018 the company managed to bring in $200m from high-profile investors including Microsoft and BMW's i Ventures. It also has raised money from Dell Technologies and Samsung Electronics, as well as Demis Hassabis, the co-founder of Google's DeepMind.
Keep up with the ever-evolving AI landscape
Unlock exclusive AI content by subscribing to our newsletter!!
You May Also Like
---