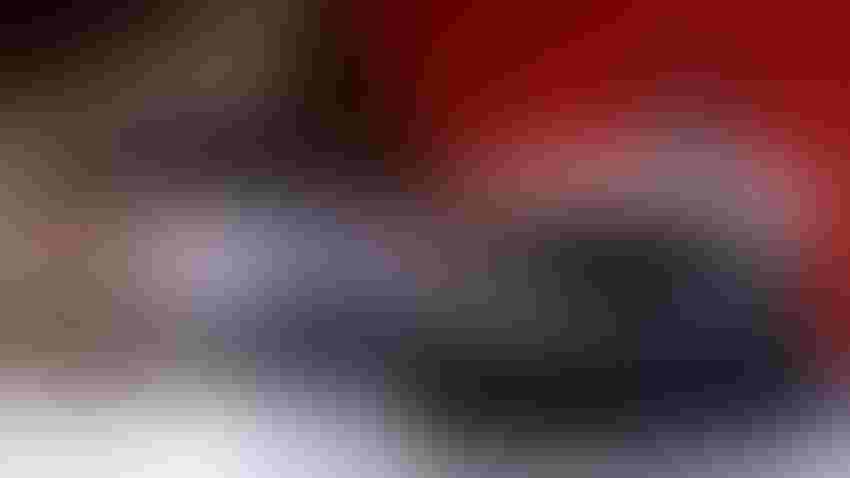 Russian tech giant Yandex is partnering with food delivery service Grubhub to make deliveries across American college campuses using autonomous robots.
Starting this fall, the joint venture will initially feature dozens of Yandex.Rover robots, but could grow to a fleet covering more than 250 campuses.
Robots vs. students
"We chose to partner with Grubhub for campus delivery because of Grubhub's unparalleled reach into college campuses across the United States, as well as the flexibility and strength of their ordering platform," said Dmitry Polishchuk, CEO of Yandex Self-Driving Group.
"We are delighted to deploy dozens of our rovers, taking the next step in actively commercializing our self-driving technology in different markets across the globe."
Best known for its eponymous search engine, Yandex has rapidly expanded into a number of industries – including launching a ride-hailing service in 2011.
Building upon that division, it started self-driving research in 2017, operating a fleet of hundreds of cars across Russia, Israel, and the United States.
The division was operated under the MLU BV business unit, a joint venture with Uber. Then, in 2020, the companies spun 'Yandex Self-Driving' out of the JV, with Yandex investing $150m to purchase 73 percent of the division.
The same autonomous technology found in its cars is being used in Yandex.Rover robots. The company first deployed them at its Moscow campus in 2019, before integrating the devices with its Yandex.Eats service. It later added coverage for Innopolis, a new Russian tech hub located in the Republic of Tatarstan.
Sporting six wheels, the Rover uses LiDAR and cameras to navigate autonomously – although humans monitor it remotely, at least for now. Roughly the size of a suitcase, the robot looks remarkably similar to those offered by rivals Starship and Amazon, but the projects are not related.
The partnership with Grubhub will mark Rover's first commercial deal in the US, following limited trials in autonomous research hotspot Ann Arbor, Michigan.
"Together with Yandex, we're changing the way college students experience food delivery," said Brian Madigan, VP of corporate and campus partners at Grubhub.
"We're excited to offer these cost-effective, scalable and quick food ordering and delivery capabilities to colleges and universities across the country that are looking to adapt to students' unique dining needs. While college campuses are notoriously difficult for cars to navigate, specifically as it relates to food delivery, Yandex robots easily access parts of campuses that vehicles cannot — effectively removing a major hurdle universities face when implementing new technology."
Educational institutions will have to agree to allow the robots on site, with Grubhub hoping to use its existing relationship with colleges and universities to bring them on board.
Rival Starship also operates across several US university campuses, but lacks a broader delivery partner like Grubhub. In the UK town of Milton Keynes, its robots now deliver Tesco and Co-op groceries, as well as Costa Coffee.
Should the Yandex and Grubhub partnership grow to cover 250 campuses, it would be the largest deployment of autonomous delivery robots in the world, easily outstripping the fleets operated by Starship, Kiwibot, and Nuro.
But the venture will still have hurdles to overcome, including scaling the technology to reduce human oversight. The robots will also have to deal with college students, who may wish to gain access to the robots without paying, or have other creative plans for the unaccompanied bots.
Ultimately, however, the fate of the partnership may lie in the hands of something out of either companies' control – wider international relations. US-Russia tensions remain high, with some already suggesting Yandex should not be allowed in US centers of education.
"Let me rephrase this blinking-national-security-concern-of-a-story," Citizen Lab's senior researcher John Scott-Railton said.
"Russia [plans] to send unobtrusive robots laden with sensors (WiFi, video, microphone, LIDAR...?) to systematically crawl all over & map American cities, campuses."
Keep up with the ever-evolving AI landscape
Unlock exclusive AI content by subscribing to our newsletter!!
You May Also Like
---