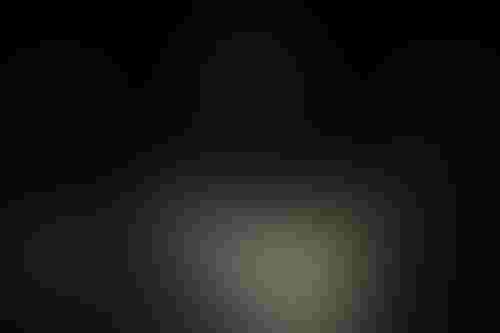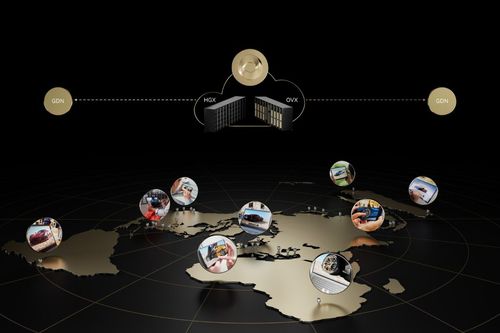 Also, virtual assistant demos and a partnership with Deloitte
Nvidia unveiled new additions to its Omniverse collaborative platform that will let users create and test their metaverse applications anywhere using digital twins.
Introduced at GTC 2022, Omniverse Cloud is a suite of services for developers and enterprise teams that lets them work together on 3D workflows without needing local computer power. It is the company's first ever software- and infrastructure-as-a-service offering.
Included in the suite are Nucleus Cloud, a 3D collaborative tool; DRIVE Sim for simulating autonomous vehicle deployments; and Replicator, which allows for 3D synthetic data to be generated for custom needs.
"With Omniverse in the cloud, we can connect teams worldwide to design, build, and operate virtual worlds and digital twins," said Jensen Huang, founder and CEO of Nvidia.
Omniverse Cloud services run on the Omniverse Cloud Computer, a computing system comprised of Nvidia OVX for graphics and physics simulation, Nvidia HGX for advanced AI workloads and the Nvidia Graphics Delivery Network (GDN), a global-scale distributed data center network for delivering high-performance, low-latency metaverse graphics at the edge.
Among the early adopters of Omniverse Cloud are RIMAC Group, WPP and Siemens.
And during Huang's keynote, a demo saw the German rail network operator Deutsche Bahn replicate its train operations as a digital twin.
Virtual assistants and robots: Anywhere and everywhere
Also unveiled for the Omniverse Cloud platform is a virtual robotics test environment.
Such solutions include Isaac Sim, a robotics simulation platform that lets developers test units virtually and generate datasets from various tests. The simulation can run anywhere on most devices, reducing the large computing needs such simulations previously required.
Isaac Sim is available via AWS RoboMaker, the cloud-based simulation platform. It can also be downloaded and deployed on the public cloud via Nvidia NGC.
Alongside Isaac Sim are Nvidia cuOpt, a real-time fleet task-assignment and route-planning engine for optimizing robot path planning. This offering allows enterprises to optimize warehouse layouts and operations via the cloud.
"Nvidia's move to provide its visual computing capabilities as an autonomous robot training platform in the cloud should further enable the growing number of companies and developers building next-generation intelligent machines for numerous applications," said Rob Enderle, principal analyst for the Enderle Group.
Another Omniverse-related offering showcased at GTC focused on AI-powered customer assistants.
At last year's GTC, Nvidia revealed suites for virtual assistants and Riva Custom Voice, an AI software platform that can create human-like voices at speed. The 2021 iteration also unveiled ACE, which provides access to software tools and APIs like Riva and Maxine, to power improved interactions.
And one year later, the tech giant demoed Violet, an AI assistant powered by ACE.
Presented in an animated style similar to the company's Project Tokkio, Violet is an AI customer service assistant that can communicate with users for tasks including taking restaurant orders and answering questions about the universe.
Don't forget Deloitte
One other update to Omniverse is Nvidia's partnership with Deloitte.
The team-up will see Deloitte's professionals gain access to Nvidia Omniverse platforms to help clients build and deploy applications.
"Building on our relationship with Nvidia, we are bringing together our top talent pool and deep AI experience with the power of Omniverse to help clients accelerate the development of AI-fueled solutions," said Joe Ucuzoglu, CEO of Deloitte U.S.
Related stories:
5 takeaways from the Nvidia GTC 2022 conference
Nvidia GTC 2022: AI to revolutionize gaming
GTC 2022: Nvidia launches large language model tools
GTC 2022: Nvidia unveils industrial-grade edge AI computing platform
GTC 2022: Nvidia invests $15M in autonomous building platform
GTC 2022: Nvidia, Booz Allen launch AI-enabled cybersecurity platform
Keep up with the ever-evolving AI landscape
Unlock exclusive AI content by subscribing to our newsletter!!
You May Also Like
---