Hewlett Packard Enterprise makes two significant big data announcements
Hewlett Packard Enterprise makes two significant big data announcements
Hewlett Packard Enterprise makes two significant big data announcements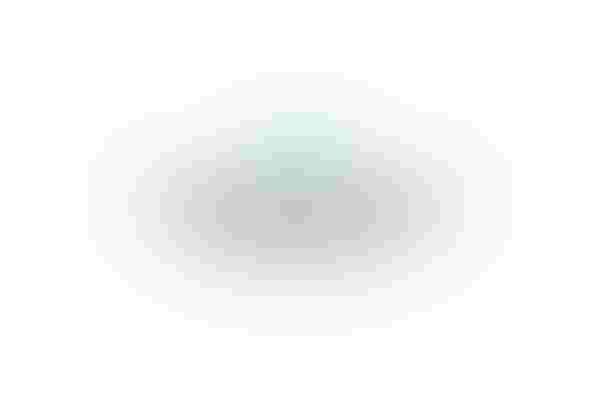 Two major announcements from Hewlett Packard Enterprise today, with the availability of 
HPE Haven OnDemand (HoD) Combinations
 and the release of 
HPE Vertica 8
.
HPE Haven OnDemand (HoD) Combinations is a new cloud-based offering built on the HPE Haven OnDemand platform that enables developers to apply the power of machine learning to build next generation applications.
HPE Vertica 8 is the next version of HPE Vertica, and the added capability has the potential to change the way that enterprises manage their data. Vertica 8 introduces a unified architecture and advanced in-database analytics capabilities that enable users to conduct sophisticated analysis at industry-leading scale and speed, regardless of where their data resides.
Let's take a closer look at the two solutions.
HPE Haven OnDemand Combinations
The new Haven OnDemand offering provides a pre-built catalogue of cognitive services and an intuitive drag and drop interface. Developers can chain together multiple machine learning API's into combinations and copy and paste the code directly into their development projects, to quickly and easily create breakthrough mobile and enterprise applications.
"HPE HoD Combinations represents the next step in our vision to democratize machine learning for mainstream developers and help them build the next generation of cognitive applications," said Fernando Lucini (@fernandolucini), Chief Technology Officer, Big Data Platform, HPE Software. "Through HPE HoD Combinations, enterprise developers now have access to the building blocks required to take their application development to the next level through an easy and intuitive solution."
Advanced Machine Learning Applications Made Simple
HoD Combinations provides the tools required for developers and data scientists to focus on building modern, data-rich applications that can help their companies excel in the marketplace. HOD Combinations provides several new capabilities:
Simplified Coding and Improved Performance – reduces complex code to a single API call that supports unlimited transformations, parallel processing, and reduced latency as a result of fewer API calls

Simple Drag and Drop Graphical UI – enables developers to chain any number of HPE Haven OnDemand's more than 70 APIs to create, test and publish new services in minutes.

Publish and Reuse – Custom combinations are securely published to the organization account for reuse and augmentation.

Developer and Commercial versions – developers can build new combinations for prototype apps free of charge simply by signing up for a Freemium account on https://havenondemand.com while paying customers benefit from increased quotas and enterprise grade service level assurance.

Delivered via the Microsoft Azure Cloud platform – HPE Haven OnDemand Combinations is hosted in the Microsoft Azure cloud, ensuring mission critical performance, reliability, security and scale.

Emphasis on Machine Learning Innovation – facilitates the development of new services and applications with only a few lines of code to harness the power of machine learning.
HPE Haven OnDemand – Over 18,000 Users and Millions of API Calls Per Month
Since commercial availability of HPE Haven OnDemand in March 2016 and delivered as a service on Microsoft® Azure, HPE Haven OnDemand now offers more than 70 machine learning APIs today. HPE Haven OnDemand has more than 18,000 engaged users ranging from solo software architects and data scientists to enterprises with large development teams. The platform has enabled customers to build thousands of applications globally, resulting in millions of API calls each month, and is continuing to win over the marketplace and build an ecosystem of partners and customers that grows every day.
Michael Bishop, CTO, LogitBot:
"LogitBot is thrilled to be using Haven OnDemand APIs to develop groundbreaking investment research and predictive analytics solutions to enable intelligent financial portfolio construction. We've seen a preview of Haven OnDemand Combinations and we believeCombinations and the Haven OnDemand platform are going to accelerate development of a whole new class of AI and Machine Learning powered apps for the data hungry customers that we're serving in the finance sector."
Darren Harris (@darren_hti), CEO, Schematiq:
"Schematiq delivers the power of applied machine learning for advanced analytics to over a billion Microsoft Excel users by integrating HPE Haven OnDemand APIs. We're excited to see how users of Excel leverage the power of Haven OnDemand Combinations and the latest cognitive services to deliver new insights and accelerate innovation in their business."
Brian Matthews, Founder, AIMatic:
"AIMatic makes it possible for customers to accelerate customer support modernization with cognitive apps and services. Haven OnDemand has been pivotal in making this possible, turning vision into reality with a vast collection of Machine Learning APIs that are surprisingly accessible and simple to integrate. The cognitive services for customer interactions analytics from Haven OnDemand Combinations promises to revolutionize how we infuse our apps with AI."
HPE Vertica 8
One of the biggest issues facing organizations today is extracting intelligence from data residing in multiple silos across the datacenter. HPE Vertica 8 provides organizations with a unique, analyze-in-place, unified architecture that enables businesses to continually gain intelligence from their information, wherever it lives. Organizations can use HPE Vertica 8's flexible deployment options across on-premise, private, and public clouds, and in Hadoop data lakes, to adopt a best-fit solution that allows them to choose where and how they run analytics.
"Building on our Vertica mantra of delivering the broadest deployment and consumption models, and best-fit engineering, HPE Vertica 8 delivers an innovative platform that allows organizations to access and analyze the largest volumes and various forms of data, regardless of where the data is located," said Colin Mahony (@cpmahony), Senior Vice President and General Manager, Big Data Platform, HPE Software. "Integrated with broad in-database applied machine learning analytic capabilities and open source innovation, Vertica 8 gives companies a competitive edge to solve problems faster and at lower costs." 
HPE Vertica 8 also includes core data movement and orchestration enhancements, resulting in up to 700 percent faster data loading for hundreds of thousands of columns, simplified data loading from Amazon S3, and comprehensive visual monitoring of Apache Kafka data streams.
"To ensure our Cerner Millennium Electronic Medical Records (EMR) Platform delivers rapid response and high performance to thousands of critical care givers, we require a massively scalable, enterprise-grade analytics platform," said Dan Woicke, Director of Enterprise System Management, Cerner Corporation (@Cerner). "With HPE Vertica 8, we have peace of mind, knowing that as we continue to grow in users, data, and stringent SLAs, our system can scale to address the largest and highest concurrency and performance needs. All of this, while allowing us to take advantage of Hadoop open source technologies where it makes sense for us as a nimble business."
New support for Microsoft Azure Cloud
HPE Vertica with Azure support is immediately available via the Microsoft Azure Marketplace, giving organizations the flexibility and freedom to choose the right cloud platform for their needs. This announcement represents the next step in our collaboration with Microsoft and builds on the strategic agreement that HPE and Microsoft signed at the end of 2015 to meet the growing demands of our joint enterprise customers for best-in-class hybrid computing experiences.
"With Azure, Microsoft is delivering a world class cloud platform to help customers accelerate their digital transformation," said Mike Schutz, General Manager, Cloud Platform Product Marketing, Microsoft. "A key part of this is fostering a strong ecosystem of enterprise-grade applications on Azure. HPE's selection of Azure as a fully supported platform for their flagship offerings such as Vertica highlights our joint commitment to meet the dynamic needs of today's digital enterprises." 
The new release includes dozens of critical core enhancements to increase system reliability under extreme concurrency levels, natively integrate with open source innovations for analysis-in-place, and achieve enterprise-class performance and security. New HPE Vertica 8 features include:
In-Database Machine Learning – Traditional machine learning applications often require data scientists to build and tune models using only small subsets of data that result in inaccuracies and delays. With Vertica's in-database applied machine learning algorithms, teams can natively create and deploy R based machine learning models directly in Vertica for larger sets of data, accelerating the decision making process with pinpoint accuracy.

Analysis-in-Place Analytics on Hadoop – Users can derive more value from their Hadoop data lakes with Vertica's high-performance Parquet and ORC Readers that enable users to securely access and analyze data that resides in Hadoop data lakes without copying or moving the data. Now, organizations can enjoy high performance and Hadoop-based economics in a seamless solution.

Expanded Multi-cloud capabilities and support – Now, organizations have more deployment options than ever. Vertica is optimized for both AWS and now Microsoft Azure cloud deployment. The new Vertica release also incorporates expanded AWS support with seamless access to S3, tighter security, and more.

Optimized Apache Spark Adapter – This optimized intelligent adapter enables fast data exchange between Vertica and Spark systems so that data scientists can build more robust machine learning models in Spark for queries on small data sets and tap into extensive Vertica in-database SQL analytics for the most sophisticated queries on the largest data volumes at massive scale.
HPE Vertica 8 "Frontloader" will be generally available during HPE's fiscal Q4.
Two very exciting developments from HPE, demonstrating their position as a business software market-leader in what is an increasingly competitive space.
For the latest news and conversations about AI in business, follow us on Twitter, join our community on LinkedIn and like us on Facebook
Keep up with the ever-evolving AI landscape
Unlock exclusive AI content by subscribing to our newsletter!!
You May Also Like
---