HotelTonight's Sam MacDonnell: 'AI Gives You Simpler User Experiences, Safer Transactions and Optimised Business Workflow'
HotelTonight's Sam MacDonnell: 'AI Gives You Simpler User Experiences, Safer Transactions and Optimised Business Workflow'
HotelTonight's Sam MacDonnell: 'AI Gives You Simpler User Experiences, Safer Transactions and Optimised Business Workflow'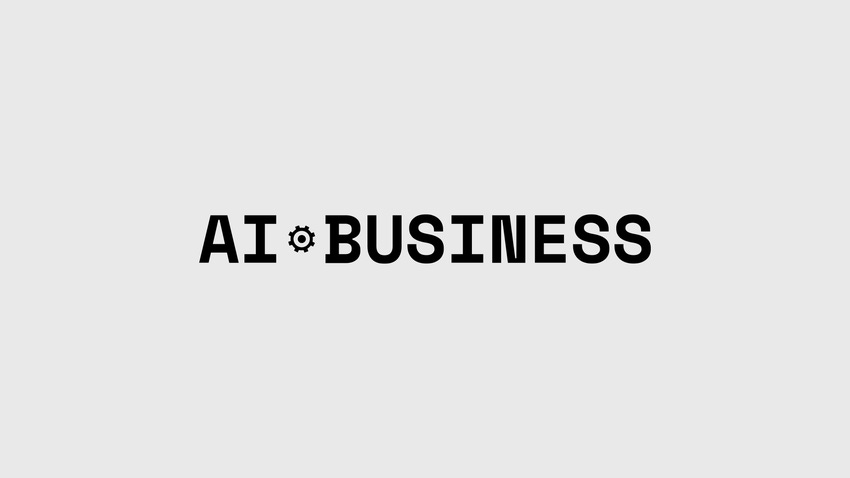 HotelTonight's CTO Sam MacDonnell recently caught up with AI Business prior to his attendance at our upcoming summit in New York in December. HotelTonight is a company that prides themselves on making it remarkably easy to book great deals at awesome hotels up to a week in advance. When hotels have unsold rooms, they load them on HotelTonight, which means users get incredible deals on rooms that would otherwise go empty. HT has been downloaded 14+ million times in over 2000+ cities, partners with over 35K+ hotels, has 200+ employees, headquartered in SF, and 3 international offices.
Sam MacDonnell is the CTO at HotelTonight and builder of technology and teams that deliver innovative mobile experiences since before mobile was cool. Sam was previously Director of Engineering for Core Technology at Autodesk and prior to that he managed and architected mobile services at Adobe and Macromedia. He earned his coding stripes at various startups and companies developing connected services in gaming, mobile, aerospace, and telecom.
Having heard the perspective from industries with the likes of finance, insurance, medical and pharmaceutical, AI Business was eager to learn how artificial intelligence has influenced the hotel booking industry.
We asked MacDonnell how he believes AI will impact business in general, and in what ways?
"AI will have a positive impact on business, enabling simpler user experiences, safer transactions and optimised business workflows", MacDonnell says, showing an overall optimistic view of artificial intelligence and its implementation in various industries. "Incorporating machine learning models into your business allows for real-time decision making without having to wait for traditional analysis typically performed on your larger, slower, data warehouse", MacDonnell says.
He explains how in on-demand economy, large transactions are made within minutes or seconds of consumption, hence why you would want to be able to immediately present inventory that is relevant, sell, and stop transactions immediately if they are suspicious. "All of this depends on sophisticated machine learning acting on the data in real-time", MacDonnell says.
"In terms of the different types of AI, what do you see as the main challenges in adopting these technologies into businesses, looking at anything from machine learning through to image recognition?"
MacDonnell explains that there are a lot of preparations that needs to be done before you can even get started. This involves an upfront investment, and getting your data streaming into your system. "Then you have to be able to consume it and then you can start writing classifiers that allow you to make meaningful decisions", he says. "Then you have to get those decisions back into your system so your business logic can leverage the analysis".
"It's a bit of a leap of faith to build the infrastructure and then put this new paradigm to work. But the tools today make the infrastructure more approachable and small teams are able to get these pipelines up and running and show that it can work", MacDonnell explains.
In terms of building a fully scalable Machine Learning platform, a much larger investment is required and there are no services that they have found that provide the level of sophistication required to deploy large scale models and keep them healthy, MacDonnell explains. However, HotelTonight has invested a lot into their machine learning infrastructure to do this.
Speaking of HotelTonight's AI technologies, where and how can we see them featured today?
MacDonnell explains that initially, HotelTonight begun leveraging machine learning in order to protect their online transactions.
"We can detect fraudulent transactions with a good margin of error, leaving a handful for manual review (where we want to make sure we are not turning away good customers)", he explains. "From there we have built classifiers to monitor user generated content (UGC) making the review process much more efficient and cost effective. We are also able to evaluate quality of text-based UGC so that we are only surfacing the best content".
Beyong this, HotelTonight also applies models that are built into their marketplace in order to provide their hotel partners with real-time guidance on how their inventory will perform.
"Predictive capabilities is where were are investing most of our efforts. We can literally tell our hotel partners how many rooms they will sell with over 90% accuracy" MacDonnell said.
As we are only weeks away from a new year, AI Business was eager to know what HotelTonight's AI-strategy is in the long term?
"Long term we are building platforms that enable our intelligence to be easily leveraged across our services and apps", MacDonnell said. He explained how they have a lot of great, useful data and when they are able to effectively operationalise it, they expect to see immediate positive impact to their business.
Looking ahead to Sam MadDonnell's upcoming speech at the AI Summit in New York in December we wanted him to tell us a little more about his keynote at the and what we can expect to hear:
"I have given this talk at multiple conferences and companies", MacDonnell said, without revealing too many details. "They have asked for it to help inspire companies on how to introduce ML into their culture. I show how we championed real-time analytics and ML at HotelTonight along with the latest example of a product driven by ML".
For the latest news and conversations about AI in business, follow us on Twitter, join our community on LinkedIn and like us on Facebook.
Keep up with the ever-evolving AI landscape
Unlock exclusive AI content by subscribing to our newsletter.
You May Also Like
---