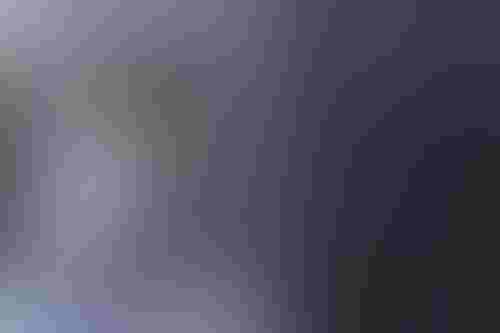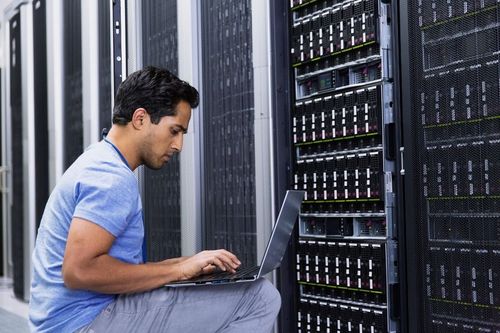 An opinion piece by the head geek of SolarWinds
The topic of artificial intelligence (AI) and the possibilities it can bring has been pondered for several decades. Whether it's autonomous vehicles capable of making the same critical decisions as human drivers or robots designed to help us to carry out everyday tasks around the house, the potential is almost limitless.
But the benefits of AI aren't limited to the everyday life of consumers—AI is now playing an increasingly important role within the enterprise, particularly in IT. 
AI has the potential to completely transform the IT industry, evolving into a tool capable of making significant inroads into automation. But despite this, some might see these technologies as a threat, with concerns jobs will be entirely replaced by machines.
But in reality, AI and automation can work alongside employees to help them carry out their jobs more efficiently, especially within the IT sector.
Businesses often look for solutions to help them handle incoming requests, prioritize jobs, and shift resources so IT professionals can focus on the most important tasks, and AI is the technology designed to help companies achieve this goal.
Say goodbye to labor-intensive tasks
IT teams consistently face repetitive, mundane, and time-consuming requests preventing them from completing more meaningful tasks. Jobs like password resets, for example, happen time and time again, and IT teams can spend hours completing the requests, especially in a larger organization.
But these are the types of simple yet laborious tasks AI and automation can handle, freeing up IT professionals' time to prioritize bigger, more technical jobs to help the company to get ahead.
In short, AI is about making lives easier. With AI handling the simple requests, IT teams can assign resources to other time-pressing jobs, such as carrying out root cause analysis and figuring out issues with a potentially negative impact on the business.
But this doesn't mean AI and automation are here to purely handle the jobs IT professionals don't want to do. AI and IT automation software can also help businesses embrace more efficient workflows and handle some of the most common issues employees experience.
With the ability to identify certain keywords and offer answers to questions almost immediately, AI helps IT teams deal with common queries at a much quicker rate. This not only significantly improves the workflow for IT professionals but helps employees at large find solutions to their issues instantaneously.
Predicting downtime ahead of time
AI can also play a significant role in helping IT teams predict downtime in advance, whether it's server or network outages, emergency changes, new releases, or any other incidents.
Though these are all common occurrences and are usually impossible to avoid, having insight into when downtime is likely to happen can make a significant difference to productivity and efficiency levels, and it can even save the business from wasting a huge amount of money.
AI can also identify related incidents ahead of downtime, associating them with problems to alert the IT teams in advance before it's too late. Having this advance warning can help IT professionals resolve issues faster, limit outages, and save the company time and money.
Reducing risks
In addition to helping predict future downtime, AI can also help us avoid one of the biggest causes of downtime: human error.
Through AI, IT teams can assess the data needed to help service providers make informed choices without having to manually search through downstream impacts. With automation and AI playing an integral role in the change management process, IT teams can immediately reduce risks. 
When it comes to emergency changes, AI can recommend related configuration items (CIs) to ensure the complete downstream impact of any downtime or maintenance in the configuration management database is automatically revealed—without having to get the IT team involved.
Reaping the benefits of AI and automation
Self-service articles offer a quick and easy way to help end-users resolve their own issues without having to request support from the IT team.
AI-powered suggestions can be built on a foundation created from the most common IT tickets or queries, making it quick and simple to reap the benefits of automation.
Again, password resets are a good example of how AI can be integrated into a business. IT teams can use AI to automatically respond to keyword searches and recommend useful articles to help end users reset their passwords themselves, significantly freeing up time and resources for the IT team.
Also worth considering is ticket routing, where AI can automatically route tickets to the right people and queue depending on urgency. This is also true for tasks such as predefining processes, automating repetitive workflows, creating reminders, filtering and tagging projects.
Though each task may only take a few minutes to complete, the time spent handling them can quickly add up, particularly considering the hundreds of tickets IT teams receive each week.
It's clear automation and AI are completely transforming the way IT teams operate. By fully embracing the capabilities offered by these technologies, businesses can ensure the IT department no longer wastes endless hours on manual and time-intensive tasks and instead focuses on creating an enhanced user experience for employees, customers, and the business as a whole.
Keep up with the ever-evolving AI landscape
Unlock exclusive AI content by subscribing to our newsletter.
You May Also Like
---