How Intel's Mobileye IPO can supercharge both companies
How Intel's Mobileye IPO can supercharge both companies
Autonomous vehicle company could be valued up to $50 billion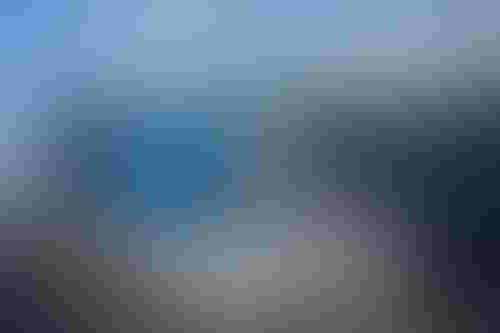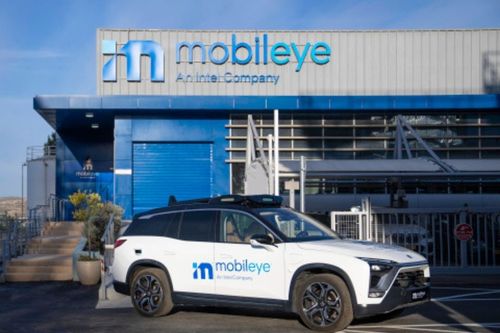 Autonomous vehicle company could be valued up to $50 billion
Mobileye, Intel's autonomous vehicle subsidiary, has filed to go public in the U.S., a move that bolsters the growth ambitions of both companies as they seek to dominate the AV market.
Israel-based Mobileye is among a handful of key players in the global self-driving car market that includes Waymo (spun off from Google), Tesla, Argo (backed by Ford and Volkswagen), Cruise (majority owned by GM) and Zoox (acquired by Amazon).
The IPO should enable Mobileye to raise capital for further AV expansion and also bolster Intel's plans to build up its chip foundry capabilities. Intel will retain majority ownership after the IPO.
"Intel has vast resources but going public could change the game for Mobileye and could bolster its efforts in the rapidly growing advanced driver assistance systems (ADAS)/autonomous market," said John Canali, principal analyst of AI and IoT at sister research firm Omdia.
Mobileye not only develops autonomous vehicles, it also is selling its ADAS to automakers to incorporate into their vehicles. To date, Mobileye said its assisted driving technology has been embedded in 188 vehicle models and it has shipped 100 million EyeQ chips since 2017. The company's revenue topped $1.4 billion in 2021, up 40% from the prior year.
"Mobileye is unique from others targeting autonomous driving as it can currently sell its product into the rapidly growing market for ADAS," the analyst said.
For Intel, Mobileye gives the chipmaker a leg up in the fast-growing auto semiconductor market. Intel CEO Pat Gelsinger predicted that the number of chips needed by new, premium vehicles will grow five-fold by 2030.
Developing AV is expensive
The IPO will inject necessary capital to keep Mobileye growing.
"The autonomous driving market is pushing out the undercapitalized," Canali said. "Both Lyft and Uber realized they could not pursue ride-hailing and autonomous driving at the same time. Amazon bought Zoox as the autonomous start-up struggled to raise capital."
He said the IPO could unlock an estimated $50 billion valuation for Mobileye, proving critics wrong who scoffed at Intel's $15.3 billion purchase price.
A successful IPO also gives a boost to the Lidar camp among automakers, Canali added. Lidar, which stands for light detection and ranging, uses laser beams to create 3D representations of an environment.
"The AV market is largely divided into two camps: original equipment manufacturers who believe Lidar is an important enabler and those who believe Lidar is a crutch, such as Tesla," Canali explained. "While Mobileye going public does not prove the former camp is right, it highlights that this camp is larger in size."
Mobileye said it can deploy two systems in a vehicle to sense its surroundings: one using multiple cameras and the other using radar and Lidar. With both sensing the same area at once, they can back up each other about what the vehicle is "seeing" to provide robustness in the results.
Figure 2:
Mobileye's Robotaxi (Credit: Mobileye)
The road to full autonomy
How far along is Mobileye in the development of fully autonomous vehicles for consumer use?
The highest level that AV can achieve is level 5, from a scale of levels 0 to 5. At level 5, consumers can take their hands off the wheel and do something else in the car while the vehicle takes them anywhere they want to go. They are not limited to traveling within a designated area.
Mobileye said it has reached level 4 with the Robotaxis it unveiled last September. These vehicles, which travel in geofenced areas that have been carefully mapped, should be on the road by mid-2022 and operate without a driver by year's end, the company said.
As for fully autonomous vehicles, Mobileye has been conducting tests – with human driver supervision – in New York, Paris, Tokyo, Munich, Detroit and Israel.
Keep up with the ever-evolving AI landscape
Unlock exclusive AI content by subscribing to our newsletter!!
You May Also Like
---