How leaders achieve digital advantage with AI for business
How leaders achieve digital advantage with AI for business
It's essential that organizations embrace AI to resiliently respond to change; flexibly optimize productivity, and intelligently operate and engage.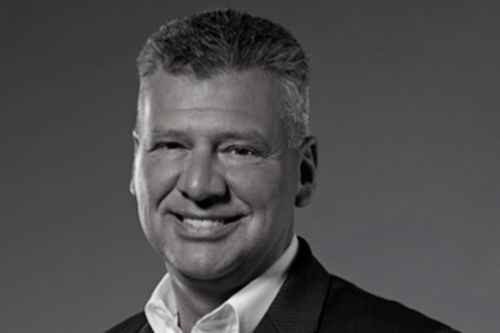 While businesses have been digitizing for over a decade, the COVID-19 pandemic vastly accelerated this transformation across every industry.
Organizations stepped forward to redesign their business processes, adopting AI as their key enabler.
In fact, according to the IBM-commissioned Global AI Adoption Index 2021, nearly one-third of IT professionals say their business is using AI, and 43 percent reported an accelerated roll-out of AI as a result of the pandemic. Business looks very different today than it did just two years ago.
But these same companies are still facing challenges when it comes to fully utilizing their data.  The same research points out that the proliferation of data has resulted in more than two-thirds of global IT professionals drawing from more than 20 different data sources to inform their AI. This can create issues when it comes to efficiency, governance, privacy, and security. Therefore, it's imperative to have a comprehensive data and AI strategy in place.
Key levers for digital advantage
There are four key levers that leading organizations are pulling to succeed in today's remarkably different world.
Not only are they looking to better predict outcomes with AI-infused capabilities that can efficiently and securely draw insights from a variety of data sources; they also want to automate manual work and achieve scale through intelligent automation.
At the same time, securing data end-to-end and meeting compliance requirements is non-negotiable.
And, finally, they want to modernize systems and applications across hybrid cloud environments for greater business agility.
We're engaging with thousands of leading companies with our holistic platform-based approach to help them activate these four levers of digital transformation.
Predicting outcomes using data where it lives
The latest AI adoption findings also point out that some 90 percent of IT professionals want to run their AI projects where the data resides.
By using a data fabric architecture, organizations can unify siloed data across any decentralized IT infrastructure, taking out latency and cost and leading to better predictions and faster outcomes.
In fact, with data fabric capabilities in IBM's data management software, called IBM Cloud Pak for Data, companies can access distributed data up to eight times faster than previously and at nearly half the cost of alternate approaches.
Companies like ING are taking advantage of data fabric capabilities in IBM Cloud Pak for Data to make sure the right data is getting to the right people at the right time. 
Leading organizations are also embracing AI solutions in other critical areas of their businesses—such as proactive asset management and environmental impact.
For example, Denmark-based Sund & Baelt is using IBM Maximo for Civil Infrastructure to improve defect management, asset management and decision-making capabilities for bridges, tunnels and other infrastructure elements they manage. And in Canada, Desjardins Insurance is using data from The Weather Company to help customers anticipate and potentially avoid weather damage.
Automating business processes to reclaim peoples' time
Whether automating business or IT operations, AI-powered automation leads to an 80 percent reduction in manual processes and is a rapidly growing source of digital advantage.
Overwhelmingly executives tell us it creates higher-value work for their employees. It can help reclaim 50 percent of people's time to focus on higher-value work—better service and better strategies, according to a McKinsey Global Institute report, "Skillshift - Automation and the Future of the Workforce."
The Global AI Adoption Index notes that 80 percent of companies are already using automation software or plan to use it in the next 12 months. TD Ameritrade is one such company, which has changed the way work is done to be more competitive and to grow faster with 100 percent accuracy. What used to be 15 separate customer processes, like opening an account or making a margin trade, have been transformed by AI-powered automation on an open platform. 
Securing all touchpoints
IBM's 2021 Cost of a Data Breach study found that data breaches now cost surveyed companies $4.24 million per incident on average—the highest cost in the 17-year history of the report.
In addition, up to 4 percent of GDP is at risk in the US annually due to cybercrime. That's according to the National Institute of Standards and Technology.
It's not enough to just secure workloads and stay compliant. It takes active threat insights to anticipate threats and respond faster.
OTTO, the largest online retailer of home furnishing goods in Germany, implemented a more flexible security model aligned to their cloud-ready, cloud-first strategy.
With IBM Security QRadar on Cloud, OTTO has decreased event analysis time from hours to minutes, achieved an approximately 300 percent reduction in the false positive rate within six months, and reduced onboarding time from months to weeks.
Modernize for business agility
Business agility comes from modernizing systems and applications to be responsive, open and consumed anywhere.
Modernization helps accelerate product development, create better offerings, increase performance, ensure dependability.
And it strengthens security—ultimately mitigating risk, delighting customers, and driving business growth.
With streamlined development, organizations can achieve 66 percent productivity gains and 300 percent faster application integration with an API management solution.
Federal Bank in India developed an API banking system that allowed them to open-up and partner with different fintech companies while maintaining their first-class banking experience for customers, with security, reliability, and efficiency.
The way forward: An open, flexible, platform approach
IBM takes a holistic approach to digital transformation. It's essential that organizations embrace AI to resiliently respond to change; flexibly optimize productivity, and intelligently operate and engage.
When organizations embark on predicting better outcomes, automating business processes, improving security, and modernizing for agility, we fundamentally believe that two things will set them apart from the competition: using AI to unlock real-time value from their data wherever that data resides and bringing together the right tools and expertise to accelerate digital transformation.
At IBM, Linux, Containers and Kubernetes are at the heart of our hybrid cloud platform. This combination means we can enable our clients to use their data anywhere it lives across their infrastructure, with the choice and flexibility to build once and run anywhere.
Another cornerstone of our differentiation is our innovation pipeline. It's marked by a diverse partner ecosystem and IBM Research, which moves from the lab to product continuously.
As we approach 2022, we have been preparing our clients for the Quantum future—and we're bringing new capabilities to AI that are infused throughout our offerings such as the IBM Environmental Intelligence Suite, which aims to help companies address ongoing challenges of our warming climate.
Tom Rosamilia has over three decades of experience, working specifically with IBM, in enterprise and software systems. He was instrumental in the direction and development of the company's path forward in open, hybrid cloud computing.
He currently leads IBM Software, directing IBM's product design and investment strategy, expert labs, global software product development, marketing and field operations across the company's vast software portfolio, as well as leading the cybersecurity mission for the company.
Keep up with the ever-evolving AI landscape
Unlock exclusive AI content by subscribing to our newsletter.
You May Also Like
---