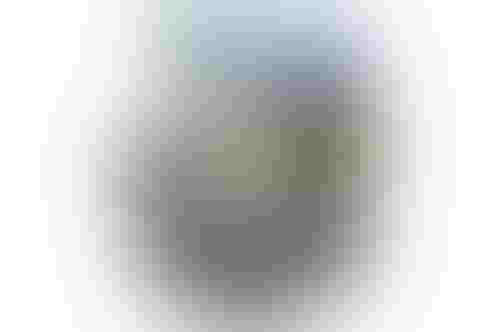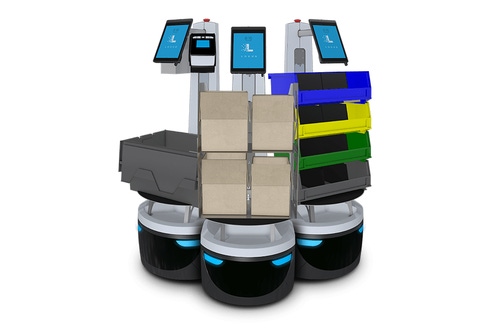 CEO Rick Faulk talks the benefits of Robotics as a Service model
A few weeks ago, American startup Locus Robotics announced it had raised $150 million in Series E funding, reaching the highly coveted 'unicorn' status bestowed on businesses with valuation of more than $1 billion.
This came less than a year after its $40 million Series D funding round.
One reason for this deluge of money is Locus promises retailers and logistics companies – hit hard by the pandemic – the ability to replicate some of the efficiencies that enabled Amazon to dominate the industry. Its current customers include CEVA, Boots UK, GEODIS, Port Logistics Group, and DHL – which announced plans to deploy a fleet of 1,000 warehouse robots in 2020.
Another selling point is the robotics as a service (RaaS) model – Locus customers don't have to purchase the machines outright, and can make their first steps towards warehouse automation with almost no capital expenditure.
Locus is not the only company practicing this approach – a similar model has been adopted by fellow robotics vendors Cobalt and MusashiAI, to name a few. Meanwhile, industrial robotics giant Kuka wants do deliver entire smart factories as a service, according to InternetofBusiness.
To find out why venture capitalists are so enamoured with Locus, and discuss the broader trends in warehouse automation, AI Business sat down with Rick Faulk, CEO of the company.
According to Faulk, the startup's mission is to fix labor shortages facing the sector, rather than displace existing warehouse employees: "Labor has turned from a gap to a crisis," he said. "And all these organizations, no matter what type of fulfillment operation you're running, they have that problem. And they have to solve it."
Solving problems
Locus was established in 2014 in Wilmington, Massachusetts – part of the Greater Boston Area – to design and manufacture autonomous robots that could support warehouse workers, ferrying the goods between picking sites.
"We enable everyone who's not called Amazon to compete more effectively," Faulk said. "And that is to be more competitive on labor, be more cost-efficient in how they run their operations, and also, to to meet demanding SLAs."
Locus robots were designed to to look "friendly," and feature a system capable of recognizing individual employees. They are equipped with a tablet interface that enables them to 'speak' 21 different languages, which can be very useful in an industry with a high proportion of migrant workers.
"With Locus, it's really all about making humans more efficient," Faulk said. "In a manual system, as an associate working in a building, you're walking 12 to 15 miles a day, on concrete floors, up and down aisles – we cut that walking time by about 80 percent."
"A lot of our accounts are using the fact that they have robotics as a recruiting tool, to recruit new workers," he added.
But the main benefit of the Locus offering is the RaaS model: "First of all, [clients] can adopt it much quicker, because there's no capital investment upfront. We do have a small setup fee, but we make it really easy for them," Faulk explained.
"Secondly, is we constantly provide new features and functionality with our RaaS model, we upgrade them all the time. And when you buy an asset, typically you don't get those those upgrades along the way."
Does the subscription model expose the startup to new risks? Faulk doesn't think so: "I don't worry in the slightest about that. The reason being, it's all about return on investment, and it's all about getting value out of product. … We have to deliver value every every single minute of every single day."
He said the company will use the recent windfall to invest in R&D and fund an expansion into Europe and APAC, noting that "the problems over there are the same as in North America. It's all about labor. No one can find enough labor to actually ship what's been sold."
But also, to make many more robots: "We have a robots as a service model, and when you have that model, we have to fund the robots to actually stick them in the field. That takes capital."
Get the newsletter
From automation advancements to policy announcements, stay ahead of the curve with the bi-weekly AI Business newsletter.