How SmartAction is revolutionising Voice Self Service with IVA
How SmartAction is revolutionising Voice Self Service with IVA
How SmartAction is revolutionising Voice Self Service with IVA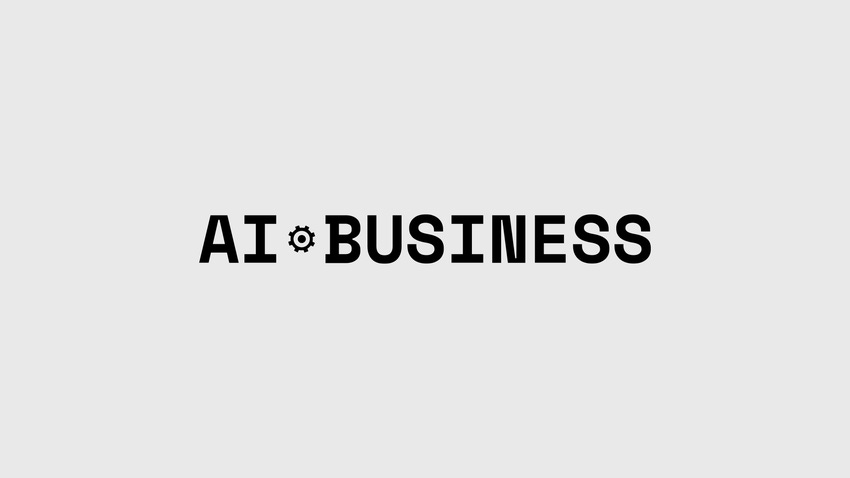 Whilst over in Los Angeles we had the pleasure of meeting SmartAction CEO Tom Lewis to find out more about the company behind the voice self service revolution. The capabilities their IVA product is enabling within the Enterprise is set to really enhance how they connect and engage with their customers. Here's a snapshot of how it's all possible.
Tom, can you tell us about how SmartAction came to be and the mission since you've joined as CEO? 
The company was founded in 2002 by entrepreneur Peter Voss, who was interested in researching and building artificial intelligence. In 2009, the commercial product, known today as Intelligent Voice Automation (IVA®), was launched with our first client. Since then, we have continued to invest heavily in R&D, making enhancements and upgrades to the AI "Brain," and expanding our client base and application types. As CEO, I have focused on a few things. First, I want our business to continue to grow. We have experienced nearly 60% growth over last year, and are now working with some big-name companies like Hyundai Motors and Royal Caribbean Cruise Lines. Second, a consultative approach to client service has become a staple of SmartAction's offering. Not only are our solutions state-of-the-art, but so is our service.
Where does SmartAction focus in the voice self service chain?
One of the great things about IVA® is that it is flexible with regards to business processes and "plays nice" with other vendor solutions. IVA® has the capability to act as an intelligent front door, providing intelligent call routing when a customer calls ("How may I help you today?"), or it can handle a specific call type, such as appointment scheduling. IVA® is capable of handling complex conversations, saving contact center agents for the highest complexity calls, like those requiring empathy or persuasion.
Many people may think of automated voice services as a chore, an annoyance when wanting to speak to a real person about a problem or enquiry – how do you combat this?
We've actually seen that people have actually begun to self-serve more and more – and prefer to do so as well. As a matter of fact, IVA® actually scores about the same as live agents in most customer satisfaction surveys we have performed. Additionally, as other channels, like web or chat, are used more often, IVA® can actually hook into them and provide seamless service throughout. We can help companies develop these "hooks," as we call them, so that their customers have an excellent experience with minimal effort.
There are many IVR solutions coming onto the market – what is it about your technology that differentiates?
Well, first and foremost, IVA® is based in artificial intelligence, which I think is how you found us. The technology features advanced speech recognition as well as cognition, so the system understands what was said and the meaning of what was said. For example, on a scheduling call, IVA® can understand, "next Tuesday," and be able to continue assisting without asking additional, contextual questions. Because all of the applications are built on the AI brain, we can deploy extremely quickly; where many of our competitors require months, we typically can launch an application in a matter of 4-6 weeks. Furthermore, as great as the system is initially, we tune every application for the life of the project, not just for the first few weeks. In doing so, we meet with our clients weekly to discuss ways to make the application more effective. There are no change orders; as long as it is within the scope of the call type, we will enhance and tweak an application as often as possible. And as enhancements are made to the core Brain, they are reflected across all applications.
What types of businesses are already using the platform, where do they see the biggest ROI?
We have 12 verticals that we typically serve: Financial Services, Government, Healthcare, Insurance, Media & Entertainment, Retail, Services, Shipping & Logistics, Technology, Telecommunications, Travel, Utilities. Because IVA® can handle complex calls, a company's live agents are able to focus on the most complex, highest value-add calls. We do not see IVA® as "IVR replacement" as much as "agent replacement" – not in the sense that we are replacing jobs, but that we are replacing agent minutes with cheaper, IVA® minutes. The best example is in outbound appointment reminders. IVA® can make outbound calls to remind customers about their appointments; on those calls, IVA® is able to confirm, reschedule, or cancel. If a company were using live agents, those agents would be pulled away from other activities that require humans to make outbound calls that IVA® can just as easily do. Furthermore, the customer satisfaction rating is largely unaffected because the reminder is a courtesy in itself.  
What are the main barriers to adoption from a customer perspective have you seen and is this changing?
The biggest barrier we seem to face is that the voice channel is not top of mind right now. Most companies are focused on the variety of other channels that technology has brought to the forefront: mobile, chat, web, etc. But to quote an industry expert that we often work with, "You're only as good as your weakest channel." And for many companies, the voice channel is not strong. Convincing those companies how important it is to have excellent voice self-service then becomes the challenge.
How do you see the IVR/call center self service landscape evolving over the next 5 years?
Over the next five years, I don't see magnanimous changes. Customers will continue to become more accustomed to and comfortable with self-serving, as technology continues to advance. Customer service experiences will become ever more connected, and contact centers will rely on technology even more heavily. However, people are not going to stop calling, nor are contact centers going to stop needing live people to assist with certain tasks. Not in the next five years at least.
What does the trajectory look like for SmartAction in order to play at the front of this curve?
We think we are at the forefront of our industry, offering a best-of-breed solution. IVA® is unlike any other technology out there because it was developed out of the artificial intelligence R&D mission I mentioned earlier. With huge growth this past year, a growing client base, and a unique business model, we think we're positioned as a leader in voice self-service.
For more information on SmartAction and the work they're involved in you can check out their full website - smartaction.ai
Keep up with the ever-evolving AI landscape
Unlock exclusive AI content by subscribing to our newsletter!!
You May Also Like
---