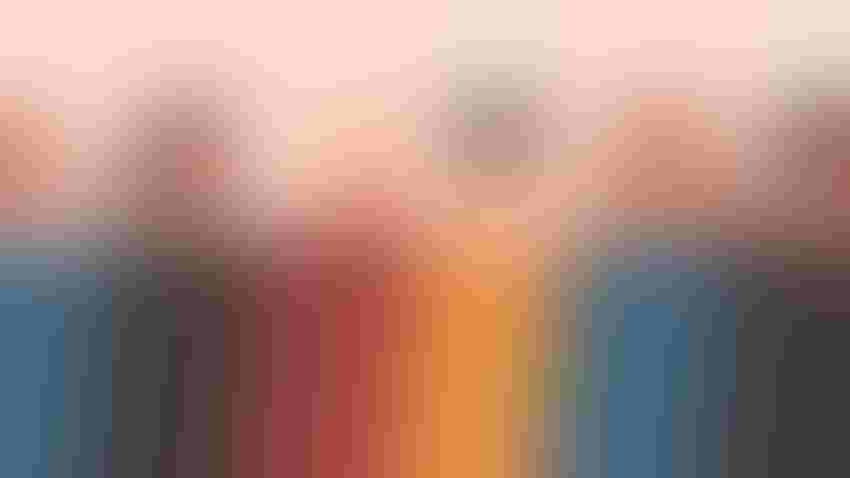 At a Glance
Only 15% to 25% of functional tech leaders are women.

Companies without a diverse tech leadership will lose ground to competitors.

Companies should take a 'conscious, less conventional approach' in searching for female talent.
Women have made strides in ascending to top leadership roles in technology, but advances have been slow and need improvement.
On this International Women's Day, it is worthwhile to revisit female representation in the tech world. According to a World Economic Forum blog, only about 15% to 25% of functional tech leaders are female. Consider that women control around $31.8 trillion in annual consumer spending.
"As technology evolves, companies without a diverse tech leadership will lose ground to competitors, including their attractiveness as a destination for women in tech," the WEF said.
Here are some tips on how to boost female representation in tech:
Grow talent internally
-Sponsor female talent along the pathway to tech leadership and help them overcome known barriers related to promotions, clear career paths, coaching and mentorship.
-It is critical to help women in tech roles build self-confidence. Lack of confidence causes them to undervalue their skills and overlook themselves for promotions. Coaching can help build that confidence at the start of their careers, which would set them up for senior tech roles.
-Retain female talent by offering flexible scheduling, flatter management structures, equal parental leave and a supportive environment for those who have children.
-Build a pipeline of female talent.
Overcome stereotypes
-Lack of female tech leadership leads to a stereotype that tech leaders are men. In turn, this reduces mentorship and sponsorship opportunities for upcoming female talent.
-Give current female tech leaders more visibility to reduce gender stereotypes - by celebrating them, encouraging men to become their allies, and promoting inclusive mindsets and behaviors at the company.
Hire for hybrid roles
-The number of compound roles are on the rise – for example, chief product and technology officer. These are typically less technically focused and are "far more transformative and strategic due to the breadth of the responsibility."
Further, "they require strong collaborative skills and empathy for customers and colleagues, often an innate skill of women leaders." Forming hybrid jobs will open up the field to more diverse candidates.
-Job ads should not have a built-in bias, overloaded with technical terminology and experience requirements that discourage women from applying if they do not tick every box.
Instead, advertise for all the skills needed, not just technical ones. Then "hire primarily for potential rather than past performance, focusing your recruitment processes on the abilities and aptitude of applicants rather than purely on their previous roles."
Open the criteria aperture
-Look for female talent far and wide instead of only in the city where your office is located. Focus on major tech hubs in your region. Further segment by industry for a more targeted search: For example, in Europe, London is known for fintech. The idea is to have a "conscious, less conventional approach" to talent search.
Keep up with the ever-evolving AI landscape
Unlock exclusive AI content by subscribing to our newsletter!!
You May Also Like
---