How To Implement A Brexit-Busting AI Investment Strategy
How To Implement A Brexit-Busting AI Investment Strategy
How To Implement A Brexit-Busting AI Investment Strategy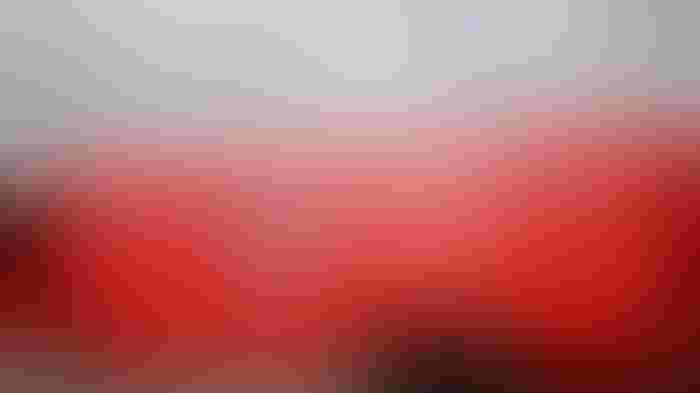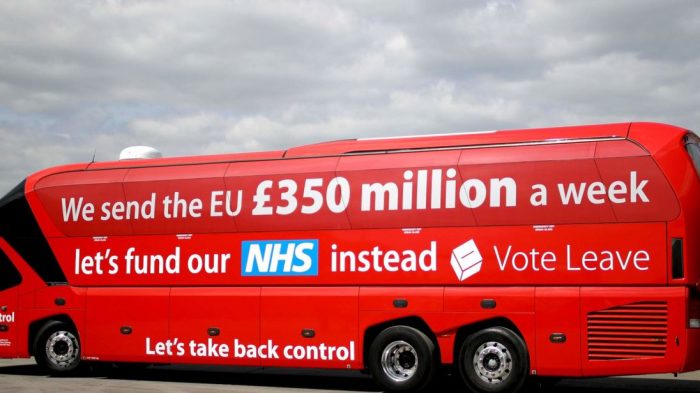 by Rita Marin
LONDON - UK
business is "hitting the brakes – hard," according to Dr Adam Marshall, Director General of
the British Chambers of Commerce.
The never-ending Brexit saga is contributing to a sustained period of economic uncertainty and prompting financial belt-tightening from British businesses. Confidence in profitability and turnover is weakening, leading to a drop in investment intention across multiple sectors as businesses cut back in critical areas such as tech.
But in fact businesses must look to technology to help them compete in the current economic environment. The ongoing technological revolution has put customers in control - consumer expectations have never been higher, with over three-quarters saying they expect companies to understand their individual needs. Technology such as artificial intelligence (AI) is especially well placed to help businesses adapt to this customer-driven dynamic.
Here are some of the ways businesses can apply AI to re-orient their companies around their customers.
Cut costs without compromising customer service
Investment in AI can increase efficiency and productivity in the long term, while simultaneously enhancing customer service. Solutions such as DigitalGenius, for instance, enable businesses to automate customer support functions, with end-to-end resolution of common customer enquiries through deep learning technology.
This solution prevents customers waiting in endless call centre queues and frees up customer service agents to deal with more complex queries. Salesforce announced the introduction of Einstein Bots, an artificial intelligence for CRM, to do just this. The bots allow businesses to automate routine service requests and expedite the data-gathering process. For example, a bot could exchange messages with a customer to identify the full details of a problem, and then pass the conversation thread on to a human member of staff to put into action.
Create an ultra-personalised experience
Today's consumers want to be treated as individuals and expect the companies they interact with to understand their unique preferences and requirements. The ability to personalise consumer experiences can be particularly lucrative considering when the top 1% of customers are worth 18 times more than the average customer. What's more, almost 60% of customers say customising engagement based on previous interactions is very important to winning their business. AI-based decision-making can take the hard work out of personalisation, allowing businesses to reach the right customer at the right time with tailored messaging based on real-time data and previous interactions.
A good example of this in practice, is Salesforce's Einstein Next Best Action tool, which builds on data gathered by Einstein Bots, to provide sophisticated, context-based recommended actions for customer service agents. Few companies can do personalisation as well as Amazon, which adapts customers' homepages to their preferences and recommends products based on vast amounts of search, viewing, and purchase data. It utilises these data points to enhance and enrich deep learning algorithms to ensure specialised customer service.
Supercharge data analytics
Companies no longer need to take chances or rely on intuition; they have access to plentiful data to help them make strategic decisions based on what their customers want. But extracting value from massive volumes of data is a challenge in itself and the companies that rise to the task will ultimately be the most successful. AI technologies can accelerate the pace of data processing, allowing businesses to glean useful insights at the moment they are required.
Salesforce recently expanded the capabilities of its Einstein Analytics dashboard, allowing the simple creation of custom AI to embed intelligent prediction at the point of decision-making, subsequently empowering marketing and customer service teams to work smarter. An example of the combined power of AI and data analytics in practice comes from 2018, where the Virgin Velocity Frequent Flyers Program reported a 10x increase in the speed of applying advanced analytics as a result of AI, which opens up possibilities for granular customer segmentation and deeper engagement with each of these specific audiences.
Automate and facilitate content creation
Content creation is vital to gain and maintain the attention of consumers in a world awash with business news, how-to guides and entertaining articles, available across a wide variety of platforms. But producing quality content it is labour intensive work, so marketers can look to AI tools and technologies to speed up or streamline the process.
AI is already being used in a variety of ways from Microsoft Word's neural rewrites feature which uses deep learning to suggest alternatives ways to write a phrase, to Washington Post's Heliograf, an AI-powered storytelling app that creates data-driven news stories. While content creation will always require an element of human creativity, the use of AI to produce credible content is advancing, with a writing tool from OpenAI currently withheld because its articles are so convincing there are fears it could be used to mass-produce fake news.
The outlook may be uncertain for businesses as the Brexit debacle rolls on, but now is not the time to cut back on customer experience initiatives. By using AI-based tech, businesses can become more productive while enhancing customer experience. And with over half of marketing leaders already using some form of AI, businesses must act now so they aren't left behind in the Brexit-induced squeeze.
Rita Martin is AI Practice Lead at 4C
Keep up with the ever-evolving AI landscape
Unlock exclusive AI content by subscribing to our newsletter.
You May Also Like
---