How Verizon's giant 5G truck looks to augment disaster response
How Verizon's giant 5G truck looks to augment disaster response
Cory Davis, Verizon's response and public safety director, says there's 'a lot more to come' from THOR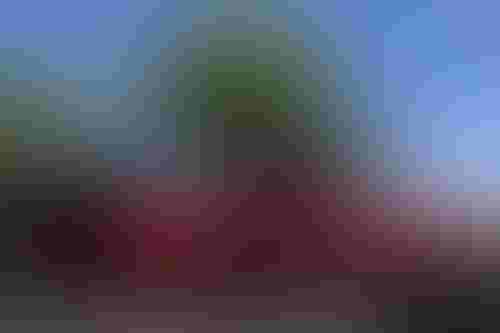 Verizon's response and public safety director says there's 'a lot more to come' from THOR
A giant red truck fitted with its own 5G mobile network mast and a fleet of drones sounds like something straight out of Thunderbirds.
The 1965 sci-fi TV series saw International Rescue deploy advanced vehicles to rescue people in peril. But this truck isn't from a corny show about heroic puppets, but a real giant of a project from Verizon.
The wireless network operator unveiled THOR – or Tactical Humanitarian Operations Response – in July, built for first responders who tackle wildfires, tornadoes, and floods.
Cory Davis, Verizon's response and public safety director, told AI Business about the company's plans for THOR, and whether we might see the vehicle saving lives.
By the hammer of THOR
THOR itself is a command center vehicle that powers a private Verizon 5G Ultra-Wideband network, offers advanced computing options for first responders, and can be remotely operated via a tablet. Sat atop a modified Ford F650 chassis, it can seat nine people.
Describing the vehicle as a "world first," Davis said there is "nothing else like it."
"We're able to not only connect multiple devices but also get real-time situational awareness that not only helps first responders think about how they're going into a situation, but also stay safe."
Professionals that deal with natural disasters are currently sending machines and drones into situations to collect data, he explained, and then collate it to make decisions on how to react. THOR could help disaster response evolve to react quicker.
"If I needed to walk away or deploy it from a remote location, I can deploy everything on THOR from a tablet. I can lift up the mast, run the satellites, operate the drones all remotely," he said.
Davis noted that the first THOR is a prototype, and his team is currently working on developing use cases for the vehicle.
"We have hundreds of mobile assets that deploy during disasters that are already doing a great job providing connectivity to first responders."
COWs, CROWs, and Norse gods
There are existing names for vehicles designed to provide network services. Cell On Wheels (COW) and Cell Repeater on Wheels (CROW) are just some of the terms used at Verizon. So where in Asgard did THOR come from?
Davis admitted that the company's 5G lab "thought that the name just fit really well."
"We thought THOR not only because it's the massive size, but just the massive capabilities and enormous possibilities it could provide to first responders, we thought it was a fantastic name," he explained.
Disaster prediction
Squaring out the conversation, Davis opined that AI will be vital to predicting what might happen in a disaster.
"From an environmental perspective, by harnessing those massive datasets, we become far better at predicting the timing and the magnitude of the location of a hurricane or a flood," he said.
Davis told AI Business that his team is currently building AI and predictive analytics into its network, so to identify and triage potential problems before they become bigger issues.
While neither a Norse god nor a Thunderbird, expect more from this bright red behemoth in the future.
Keep up with the ever-evolving AI landscape
Unlock exclusive AI content by subscribing to our newsletter!!
You May Also Like
---