Hypermiling, reinvented: British firms team up on AI to increase EV range efficiency
Hypermiling, reinvented: British firms team up on AI to increase EV range efficiency
Hoping to boost range by up to 30 per cent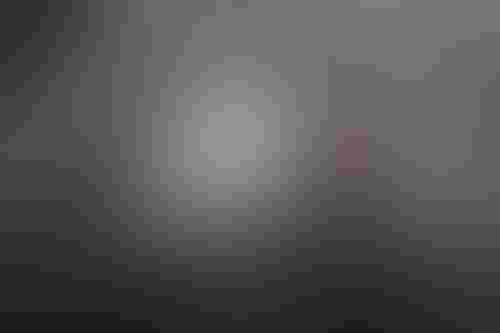 Hoping to boost range by up to 30 per cent
Two British AI specialists are teaming up on a new piece of tech that aims to alleviate the biggest fear of drivers of electric cars – range anxiety.
Thanks to a £400,000 grant from government agency Innovate UK, Hypermile and Spark EV Technology have paired up to develop Co-Pilot, an Advanced Driver Assistance System specifically optimized for energy efficiency and accurate range prediction for EVs.
Co-Pilot comprises both hardware and software, and is designed to guide EV owners to drive in the most energy-efficient fashion possible, allowing them to travel further on a single charge.
The idea behind the tech is quite straightforward. The system uses computer vision and AI to assess when the conditions are best placed for the vehicle to coast – using no energy – and when to make most use of the regenerative braking, helping to recharge the vehicle's battery.
Go further
Co-Pilot works via a dash-mounted device featuring forward- and driver-facing cameras. Machine learning runs in real time on the device and enables Level 2 autonomous driving with assistance for the steering and operation of the throttle and the brakes.
The system predicts the driving intent of other road users, allowing the vehicle to make energy efficient manoeuvres, with a claimed potential to increase range by up to 30 per cent.
The companies bring different areas of expertise to the project. Hypermile, which is based in London and backed by Silicon Valley's startup accelerator Y Combinator – early investors in Dropbox and Airbnb, among others – has extensive experience in automotive autonomy and will head up the project.
Co-founder Jakub Langr said: "This collaboration is a massive step in the right direction for the electric vehicle industry. The outcome of this project could be the solution to a number of issues preventing the widespread adoption of battery-powered vehicles."
Spark EV, which is based in Newmarket, Suffolk, but also has a Chinese office in Shanghai, is focused on using AI to deliver accurate journey predictions, to encourage more trust in the EV market.
Justin Ott, CEO of Spark EV Technology, commented: "Co-pilot will allow us to look at how different driver profiles can affect range accuracy and utility in autonomous electric vehicles.
"As the automotive industry continues its drive towards an electrified future, projects such as this will play a considerable role in the way we utilise these systems in both low-emission commercial and passenger vehicles."
Keep up with the ever-evolving AI landscape
Unlock exclusive AI content by subscribing to our newsletter!!
You May Also Like
---